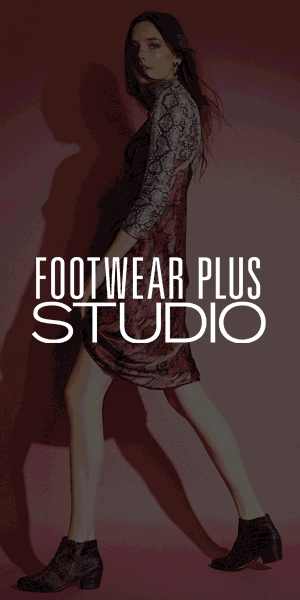 (Park Ridge, New Jersey) — Footwear Plus magazine and Wainscot Media today announced the opening of Footwear Plus Studio, a full-service marketing hub for businesses within the footwear space.
Footwear Plus is an industry-leading business-to-business fashion publication. For more than 25 years, Footwear Plus has worked to propel the footwear market forward through its commitment to trendsetting, critical industry news and insights, and dedication to connecting manufacturers, retailers and brands to strengthen, inspire and inform the industry to benefit the end consumer. The shoe savants at Footwear Plus will manage creative ideation for Footwear Plus Studio, supported by a team of award-winning content creators at the brand's parent company, Wainscot Media.
"The globally recognized team behind Footwear Plus is passionate about telling brand stories through unique, cutting-edge content that moves audiences to action," said Belinda Pina, Global Sales Director. "We're thrilled Footwear Plus Studio provides another avenue for us to lend our 90+ years of industry experience to help shoe brands and retailers market and grow their businesses."
Services at Footwear Plus Studio will range from market research and branding to the development of comprehensive integrated marketing campaigns, web design and content creation.
Footwear Plus and Wainscot Media have been recognized with hundreds of awards for everything from custom publishing to content innovation and design. Nancy Campbell and Trevett McCandliss, creative directors of Footwear Plus magazine, will support the custom work of Footwear Plus Studio. Recently, they were awarded more than 70 percent of the 2022 annual design awards for print given by Graphis.
Those interested in learning more about the custom marketing solutions offered through Footwear Plus Studio should visit footwearplusstudio.com and schedule a personal consultation.
About Footwear Plus Studio
Footwear Plus Studio is a creative hub specialized in custom content and marketing programs for shoe retailers and brands. It is run by the experts at Footwear Plus magazine in partnership with the award-winning content creators at parent company, Wainscot Media. Learn more at footwearplusstudio.com.