Hot Dam
From left:Cape Clogs; Josmo; Rachel Shoes.

With their rosy, chubby cheeks and playful garb it's only natural that garden gnomes are the latest inspiration for design cues in kids'.

This season, brands are going Dutch by pairing the traditional silhouette with rubber soles, metallic leathers and fashionable star prints. They may not be fit for the playground, but girls will be hard pressed to not break into a clog dance. —A.V.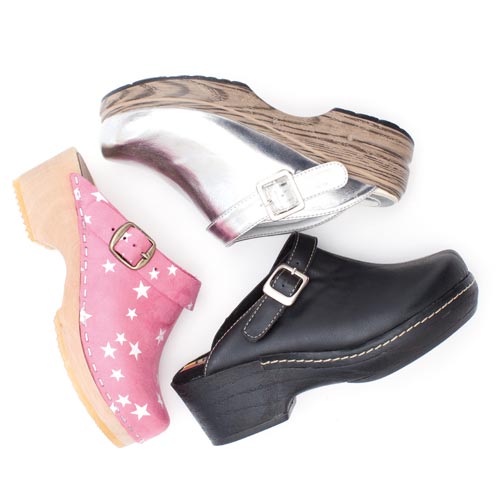 Good Sport
From top:Pediped; Tsukihoshi; Crocs.

Track and field legend Bruce Jenner might be better known amongst kids today as the "normal one" on Keeping Up With the Kardashians, but his colorful '70s athletic look is influencing their footwear with old school silhouettes and sporty stripes. The retro styles are the ideal canvas for designers on a color kick, while Velcro straps ensure speedy dressing. —A.V.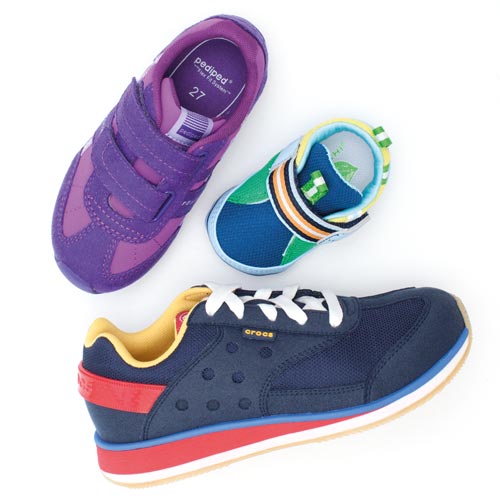 Hot & Cold
Clockwise from top: Bearpaw; Muck Boot; Ugg; Lume; Western Chief.

Call it the mind over matter approach to winter fashion as pops of warm orange and all-over hot pink are heating up boys' and girls' cold weather boots. And as winters become increasingly unpredictable, the season calls for a mix of materials—from waterproof rubber and cozy shearling to trendy neoprene—to counteract whatever Mother Nature has up her sleeve. —Angela Velasquez