Arm Candy
Big and many: Stacked bangles make a bold statement and contrast well with barely-there summer shoe styles. —Dorothy Hong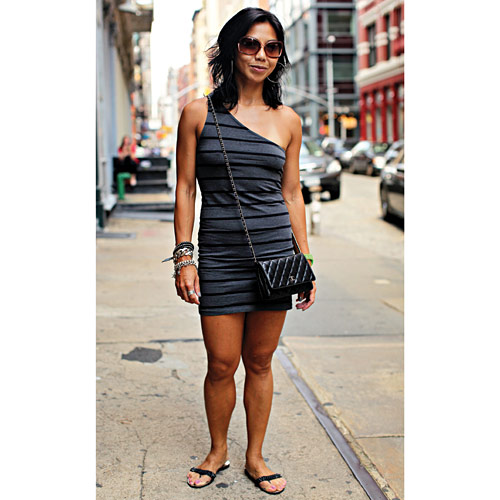 Arm Candy
Big and many: Stacked bangles make a bold statement and contrast well with barely-there summer shoe styles. —Dorothy Hong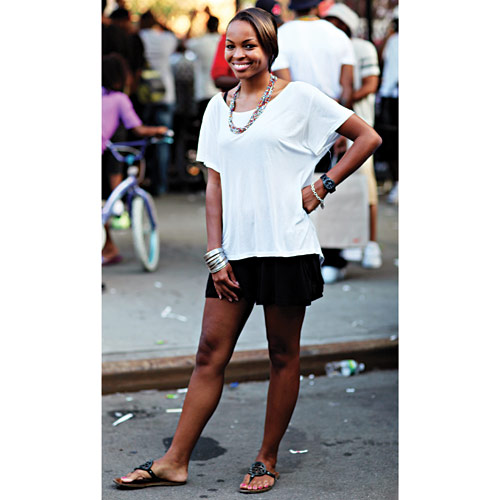 Arm Candy
Big and many: Stacked bangles make a bold statement and contrast well with barely-there summer shoe styles. —Dorothy Hong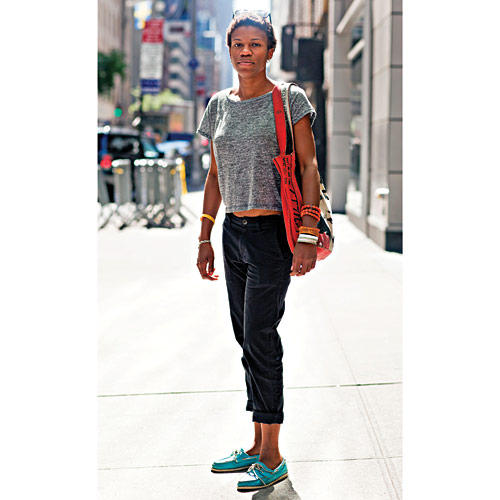 Arm Candy
Big and many: Stacked bangles make a bold statement and contrast well with barely-there summer shoe styles. —Dorothy Hong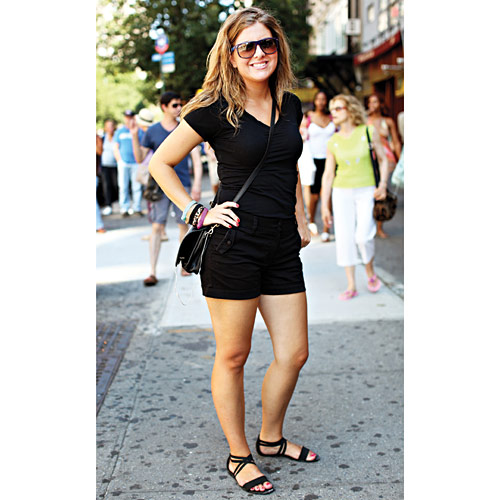 Arm Candy
Big and many: Stacked bangles make a bold statement and contrast well with barely-there summer shoe styles. —Dorothy Hong
Alexandra Tanguay, 28
Profession: Marketing
Hometown: Providence, RI
Shoes: Dolce Vita, bought at Oak for $150.
Where did you buy your bracelets? An African market in Harlem for $2 each.
How do your accessories complement each other? It's all about the embellishment factor: the studs on the shoes and the squares on the bracelets.
Do accessories make the outfit? Absolutely, because I wear only neutral colors and black, so I rely on my accessories to make my looks different from day to day.
What does your outfit say about you? That I'm ready for summer. Typically, I'm an all-black dresser but today I'm in color.