What's the Big Idea?
Earthies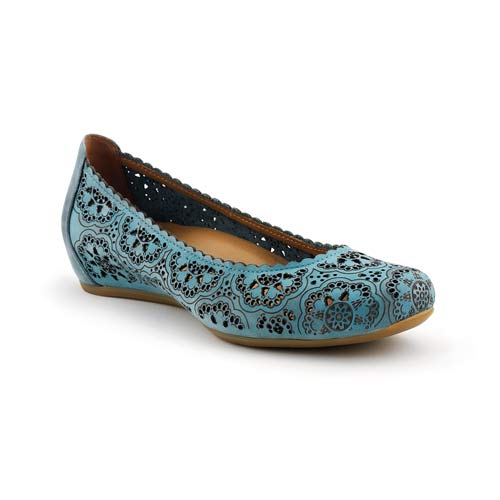 What's the Big Idea?
Seychelles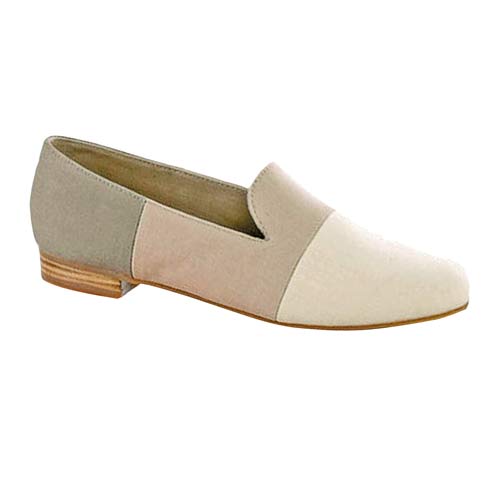 What's the Big Idea?
Restricted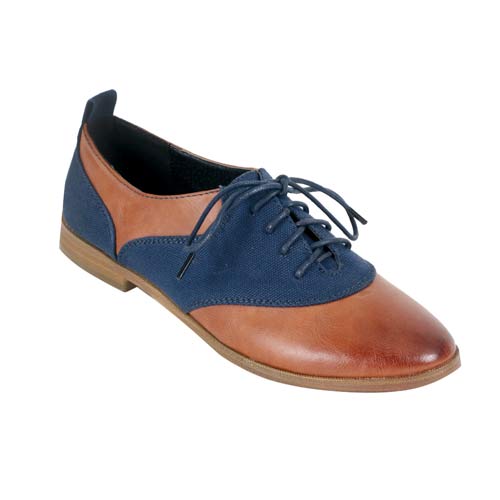 Some say eclectic is the new black, while others argue that it's the result of a shotgun approach in the hopes something catches on and becomes the next big thing.
By Angela Velasquez
Just three days after Hurricane Sandy reshaped Manhattan into The Hunger Games-esque districts, divided into those with essentials like electricity, working supermarkets, ATM machines and open museums to those who had to endure ice cold darkness and fear looters, the gleaming beacon on Fifth Avenue known as the the Apple "cube" Store, re-opened. Amid the surrounding chaos—believe it or not—the store sold out of the brand-new iPad Mini in less than two hours. Leave it to trendsetting New Yorkers to spend hours outside waiting to shell out big bucks on an electronic gadget that many wouldn't have been able to power up for another 48 hours. When was the last time a shoe stirred up that much must-have desire?
Sure, wedge sneakers are selling well now and cut a fresh profile on the street (editor's note: see "This Just In"; p. 8), but retailers are already questioning if they have the legs to carry into next spring. Neon burned out and is now the "pop" to neutrals like nude, which we've seen in just about every matte and patent incarnation imaginable since 2010. On the athletic side, products may have become too niche too fast for some people with minimal styles à la Vibram FiveFingers requiring a user manual. In a year where you see ethnic prints, studs, tropical brights and pastels peppered in with clear heels, pumps and boat silhouettes all in the same showroom, you might say footwear is facing an identity crisis.
This year, for the first time in the U.S. in more than a decade, Marshal Cohen, chief industry analyst at the NPD Group says, the footwear market was divided by multiple trends that conflicted with one another. "It's usually a heel year or a flat year, but 2012 has been about both, and neither category was really able to pull ahead from the other one," he explains. Women are wearing both, often in the same day, transitioning in and out of heels and into flats after work meetings and other occasions. As a result, Cohen says it contributed to sales leveling off. Beyond that, he says there was simply no runaway hit this year to ignite sales behind one direction. Instead, he says, consumers were "bored to death."
"Too many things have been thrown against the wall and the market is oversaturated," suggests Chuckies New York owner Ritch Erani. Whether it be a bootie, single-sole pump or flatform, he sees designers trying to be everything to everyone and, in the process, diluting their point-of-view by offering broad and confusing collections. "And then everything is knocked off in the same season," he quips. Less is more, at least for Sari Ratsula, brand president of Seychelles. She says the company is satisfied with the size of its loyal following and recently told a supplier in China that it didn't have to hit on every trend. "They said it was unheard of because every brand they work with says they want to be the next Steve Madden," she says.
Brands seeking the next big fashion item may be barking up the wrong tree. According to Cohen, the casualization of footwear has helped erode opportunities for new styles to kick into gear. Take this summer's brief flirtation with bright minimal athletic shoes. "Fashion trends that we traditionally look for are not emerging because consumers' priorities are shifting," he says. Instead of perusing Vogue for inspiration, their time and energy was spent learning about minimal shoes. And as more brands continue to infuse fashion styles with athletic technology into soles and materials, consumers are being lured for their comfort and versatility, even though it isn't a new look.
In fact, Daniel Silver, sales manager for Earth Inc., believes comfort is already the next "It" item. An unsteady economy combined with a smarter customer has spiked the interest in styles that can be worn for multiple occasions and extended periods. In the past, he says trends were more dependent on a look, but now it is about technology and constructions, not just something dictated by the French or Italian fashion soothsayers. But if you can combine the two, you can strike gold. "This is something that some comfort brands have figured out," he offers. To this end, a number of brands are enlisting in-the-know trendsetters and fresh-faced fashion ingénues to act as style ambassadors. Blogger and model Christina Carr is seen sporting Ecco booties in her blog Trop Rouge and, last year, Rockport partnered with celebrity stylist Annabel Tollman for a number of fashion events.
Similarly, designer labels known for gravity-defying heels are gaining market share by adding chic flats to their collections. "The only thing that really hit mega-status lately was Lanvin flats," Erani reports. Chuckies New York went through approximately 300 pairs this year. Women scooped up the tasteful skimmers to wear with leggings and skirts. "We've always been a high heel store," the retailer says, recalling as far back as the '80s when supermodels Cindy Crawford and Iman were its stiletto customers. "I always thought it was strange that 6-foot women wanted to be even taller, but now it feels a bit dated," he notes. "Christian Louboutin and the Real Housewives ruined [heels] for everyone."
That increasing interest in wearable shoes is the same reason designer Jay Litvack is focused on low heel heights and stretch fabrics—done up in a new and modern way—for the upcoming seasons. He says trends are now based more on need. "A lot of contemporary brands that look to the high-end side of the business for inspiration, which is where all of the dress and embellishment come from, are missing the bigger picture because the reality is that average girl is not buying shoes if they don't have an everyday usefulness to her wardrobe," he explains. Cohen doesn't foresee any changes in consumers' habits in this regard, either. "They're buying for need and replenishment," he says. "They might buy that dress shoe around party season, but then they're not picking up another until something unique comes along."
All signs point to tried-and-true flats as next year's headlining trend. Silver calls them "power flats" that pack in comfort and support elements but can be dressed up or down. For fall, Earth introduced the silhouette and is going full tilt with it next season. "Flats are ringing the registers in all different channels because it is a year-round trend that anyone can wear," he says. Last month The Wall Street Journal reported on power flats' growing emergence in the workplace, describing the look as one "borrowed from the boys" and—in vivid colors and bold patterns—can make as big of an impact as classic power pumps. Plus, the easy shoes fall right in women's quick strides as times are becoming busier and more demanding. "Mega models and actresses are wearing them, and they're turning up in the pages of Lucky," Silver notes.
But these are not your dainty ballet flats. They come in the form of spikey pointed toes and smoking slippers, the latter resting in limbo with the fashion gods. "The smoking slipper came on big and fast this year and then dropped off," says James Matush, general manager of Restricted. "We kill off trends before they get started," adds Ratsula of Seychelles. When the slipper came onto the scene, it was introduced at a number of price levels at the same time and didn't go beyond the trendsetters. "Sometimes it is just about timing," Ratsula offers. "Brands push styles too fast, which is a big problem in this industry. We design something that we think is the next big idea, it hits every market but then it doesn't work because consumers need to adapt to the fashion. The mass needs to have a comfort level." Still, the exec believes the smoking slipper might catch fire in 2013.
Too much too soon is a merchandising problem that Litvack says department stores, in particular, are a root cause. A fact being compounded inside the mega shoe departments like Saks' 10002-SHOE department in New York and the recent opening of the "world's largest women's shoe department" inside Macy's flagship. Logic dictates that with such enormous floor plans how can one not show every trend—big or small as well as hits and misses—just in order to fill all of the displays. "They're overwhelming," Litvack says, adding that there is still so much duplication despite the bigger assortment and larger square footage. "There's no specialty. They need to reconsider how they want to define themselves." That bombardment of heel heights, colors and fashion trends is the same reason why Erani is glad he kept his boutiques boutique-y. "I've always wanted to expand the size of my stores, but I think it's a blessing that I kept them small and curated, because I can bring in the exact shoes that I want. It's not all over the board," he says.
Then there's the lingering weak economy that is causing many designers to play it safe and many retailers to not take chances. It's a one-two punch that can knock out a fresh trend from ever getting off the ground. Litvack thinks even labels at the top of the chain have been designing lackadaisical of late. "Prada, Miu Miu, Dolce & Gabbana, Louis Vuitton… they all have similarities and versions of the same shoe because they are creating from the same design studios," he says. These days, the only newness he sees comes in the form of tiny details like a buckle. Down the road, Erani says independent stores like his need to put their foot down and demand the next trend. "It's easy for [manufacturers] to make samples. We're the ones that have to buy deep," he adds.
Maybe the gateway to the next big trend will be found by tapping into little known brands just as the Russian and Middle Eastern markets have been doing of late. Designer Abel Muñoz says those markets are some of the last vestiges supporting new designers with original designs. "They are style conscious and like being the first on a new trend," he explains. While their adventurous shopping habits are buoyed by booming economies, Muñoz says their collective buying power is not enough to make up for the reluctant buyers in the U.S. and Europe. "It's still a limited market," he says. "It's not enough to survive on."
In the meantime, trend spotting can't be ignored all together (after all, that's the fun part of the job), but how do you find one if it doesn't come out of left field and look as odd as Crocs or FiveFingers? First, trust your gut and hit the trend early. For example, Matush of Restricted says the company hit the oxford trend on its preppy head just as every woman started to grow tired of her ballet flats. "If you find that one shoe in its infancy, you can sell thousands," he states. But how did Restricted know ballet flats were falling to the wayside? The consumers told them directly through social media. "If the presidential election showed us anything, it was the power of social media," Silver agrees. "Social networks and bloggers, more so than ever, are adding fuel to trends."
Elena Brennan, owner of Bus Stop Boutique in Philadelphia holds sites like Street Peeper and Chictopia in high regard. "Local fashion and style bloggers, like Style Maniac, help to weed through all of it and highlight the crème de la crème of fashion to the average shopper as well as the fashionistas," she says. "People pay attention to bloggers." For Seychelles, connecting with bloggers and their followers is an effective grassroots way to have a direct dialogue with their consumer. "Bloggers are the new tastemakers. It's a more global, accessible way to look at fashion and girls can relate to them, maybe even better than to their favorite celebrity," Ratsula explains. "When they see their favorite blogger featured in a campaign, it makes it more organically credible to her." Or, as NPD's Cohen puts it: "It could be a movie that stirs up the next trend, but that is the laissez-faire way of looking for the next big thing."
It's a new era where consumers are better informed, more cost conscious and, by and large, telling all of their friends about their latest purchases via social networks. "People are having more say in their fashion," Muñoz offers. "They are more self-sufficient because they see how trends are interpreted instantly and they can determine how they want to be perceived." Just like Twitter and Facebook, fashion is yet another way to share something personal. And, let's face it, what better way to use that new iPad Mini you just bought.