On the Road Again
Luichiny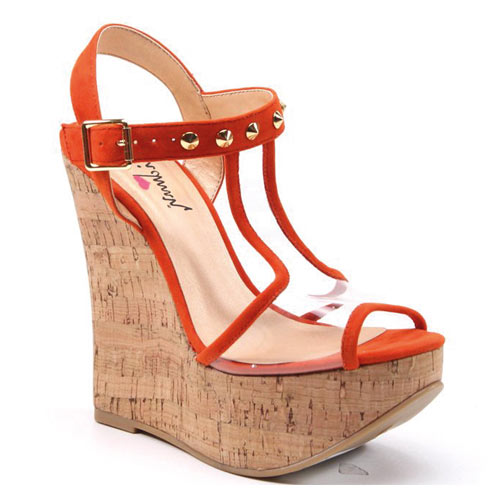 On the Road Again
Liliana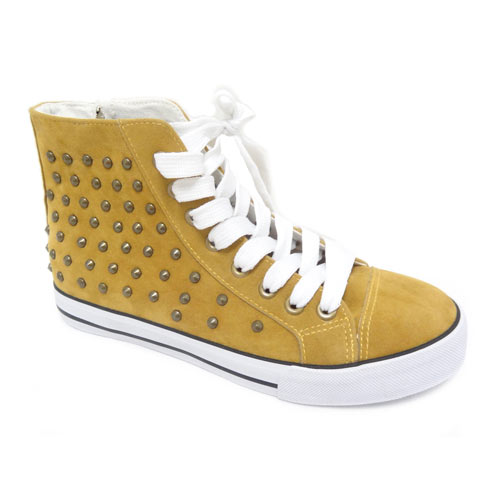 On the Road Again
Merrell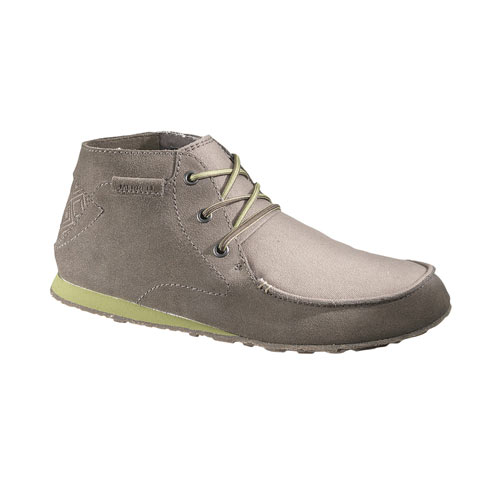 On the Road Again
Keen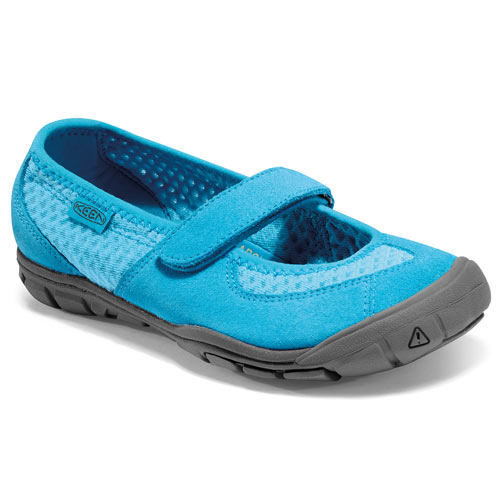 On the Road Again
Intouch Footwear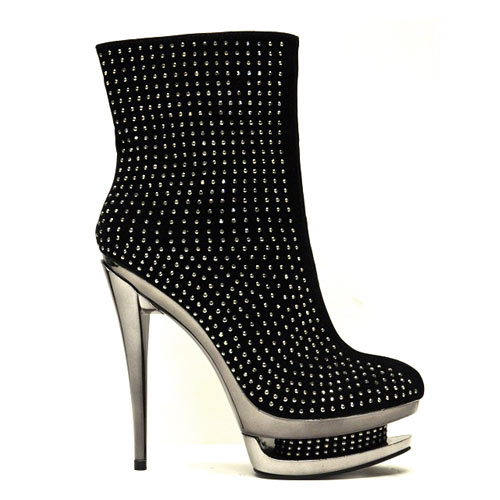 On the Road Again
Heart Soul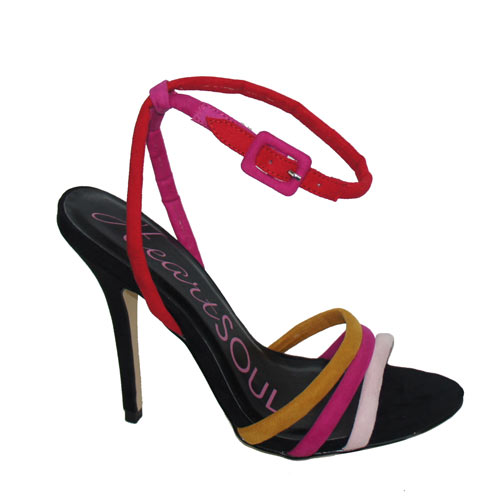 On the Road Again
Eastland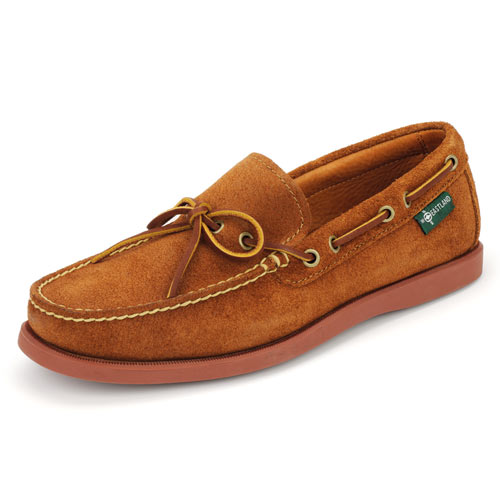 On the Road Again
Dreams Footwear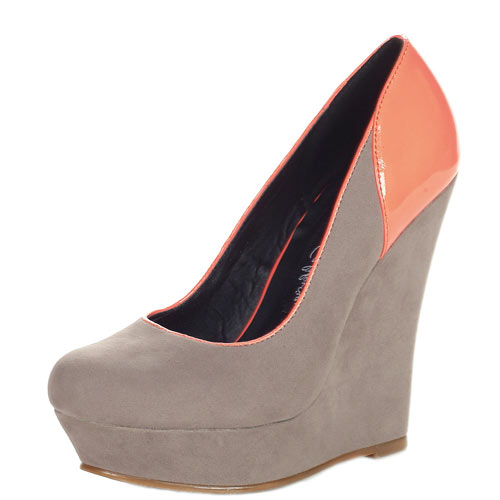 On the Road Again
Adidas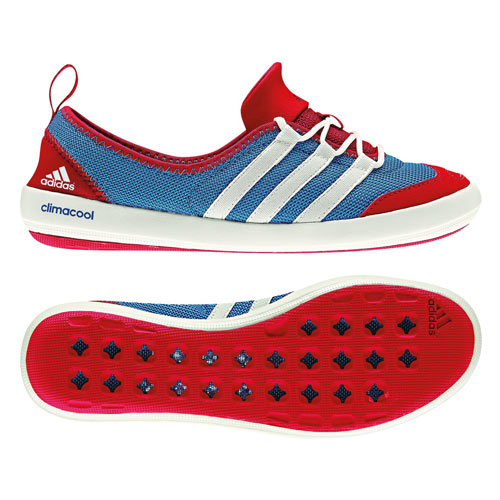 On the Road Again
Chinese Laundry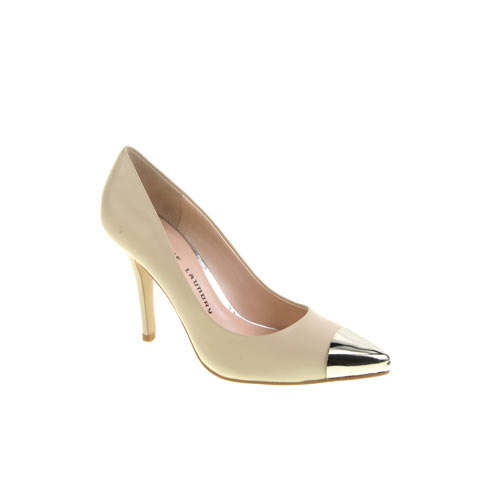 On the Road Again
Butter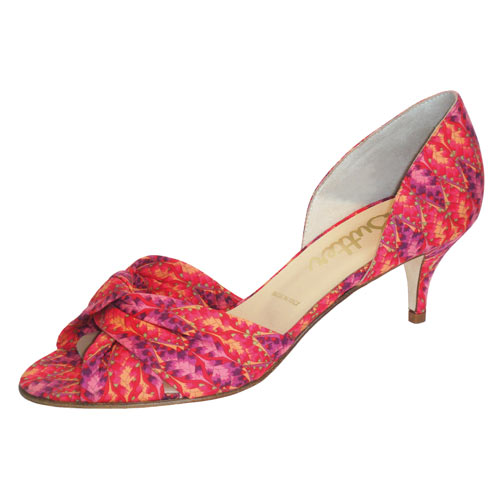 On the Road Again
Brooks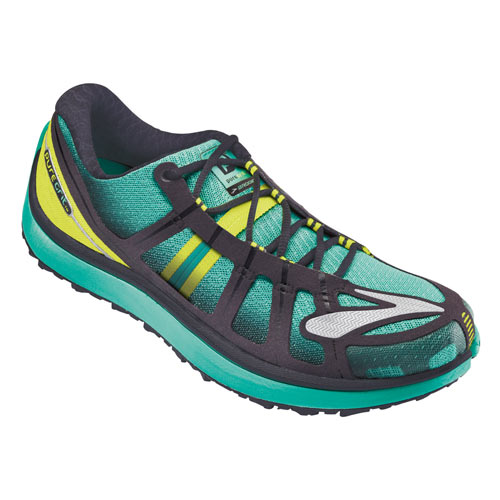 On the Road Again
Bronx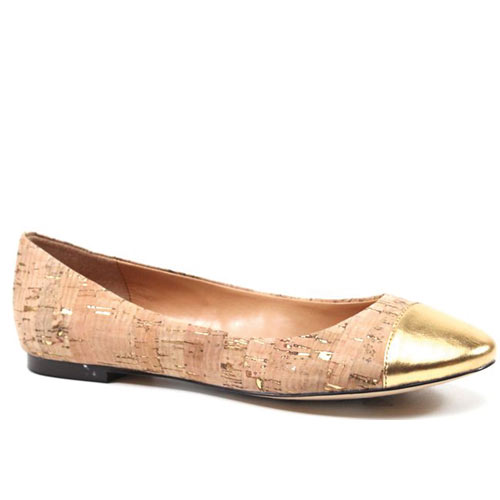 On the Road Again
Birki's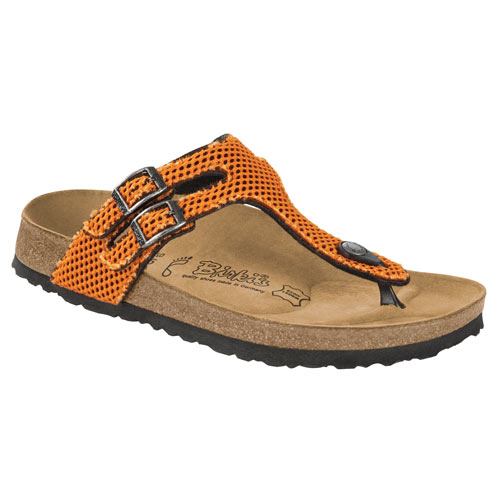 On the Road Again
Kickers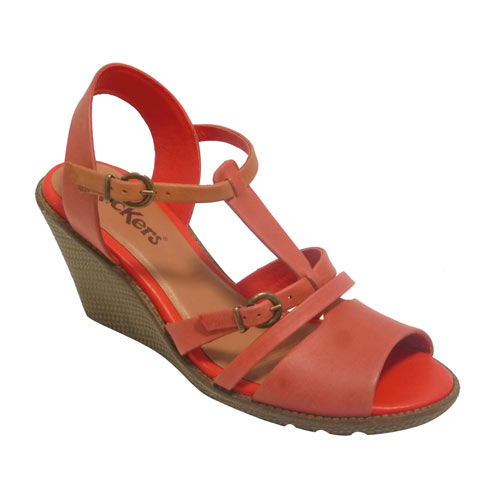 On the Road Again
Rockport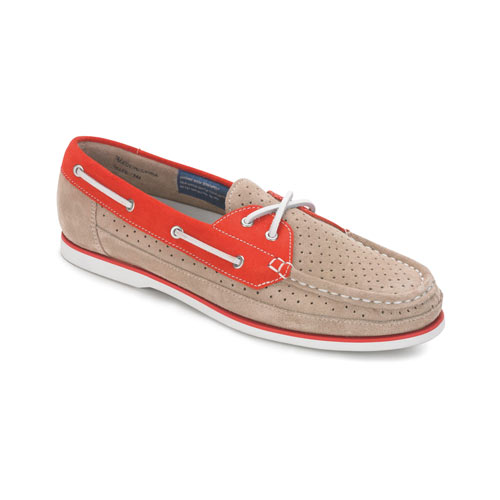 On the Road Again
Taryn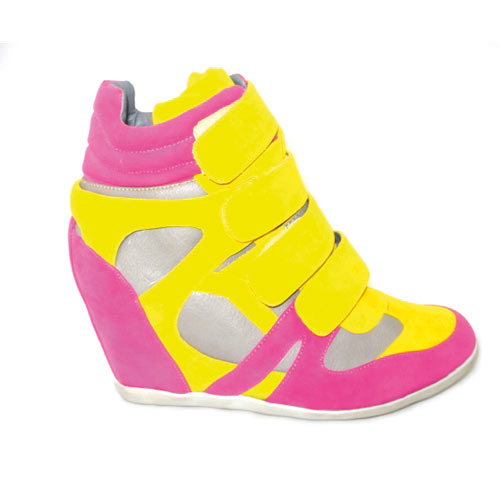 On the Road Again
Ugg Australia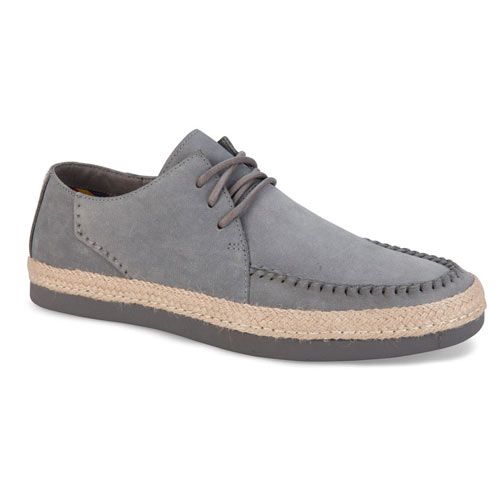 The trade show round-up: key trends, traffic reports and juicy topics coming out of FN Platform, FFANY, Outdoor Retailer and The Atlanta Shoe Market among others.
FN Platform: State of the Union
"You really have to be here," says Leslie Gallin vice president of footwear at Advanstar, operators of FN Platform in Las Vegas, NV, (Aug. 21-23). And most exhibitors and retailers heartily agreed. "It's nice to see all the people here, and it feels like a good, positive experience," shares first-time attendee Karin Marchese of Salida Shoeman in Salida, CO.
Coinciding with the Magic Show at the Las Vegas Convention Center, the venue served as an ideal place for buyers and exhibitors to do business and effectively communicate. "Not only is the footwear industry embracing FN Platform, but so are the ready-to-wear buyers, and that's a big plus," Gallin notes. "I think [retailers and exhibitors] feel that they have a voice and that their suggestions and needs are being met," she adds.
With attendance up 7 percent from last year's show, the floor was buzzing with trends and opportunites. "This has been by far the busiest Platform show to date," says Bob Mullaney, president of U.S. operations at Rockport. "We are gaining momentum as our products in stores are performing well, which is helping create additional excitement and renewed interest in our brand going into next spring."
"The aisles were crowded and we were busy," shares Adam Tucker, CEO of Me Too. Specifically, Tucker was encouraged by what he saw as a renewed sense of industry unity at the show and said it was refreshing to see many top-level execs in attendance. His only wish, which was also made by several other exhibitors, was that the August edition came a week or so earlier in the month.
Nonetheless, the big boys and key independents were all present, according to Martin Berendsen, head of U.S. sales for the Turkish-made Inuovo. His booth was hopping, which is pretty good considering Berendsen didn't pre-book a single appointment. "Our booth was jam-packed and that helped bring others by to see what all the fuss is about," he says, adding that Nordstrom, Dillard's, T.J.Maxx and DSW were just a few of the heavyweights checking out the colorful line (90 styles, each available in 17 colorways). Overall, the show's vibe was encouraging. "The mood of buyers was generally optimistic," says Mark Diehl, senior vice president of sales at Dansko. He notes that the good vibes might be, in part, attributable with the brand's success this spring. "We are on pace for another record year," he says. "Our customers like what they have been selling and are confident that our Spring '13 collection will also do well."
Gallin notes that retailers have embraced FN Platform's easy-to-shop, under-one-roof format.
"They can genuinely walk the show, look at the product and determine what direction they would like to move in," she says. "It's an efficient use of everyone's time." Roger Brooks of Brooks Shoes for Kids, with various locations in California, described the show as "valuable." "The combination of apparel with shoes makes sense," he says. He notes a Western-influence as one of the prevailing trends, as well as many variations of pink, turquoise, gold and silver.
Color ran through several categories—from neon to pastels to pops on men's outsoles. "It's a big push, [especially] with the Olympics just ending," Marchese says. "It's all bright." Lora Sherod of OnlineShoes.com cited wedges as another major trend for spring. "Lots of cork wedges and platforms with fun buckle details," she says. Maria Jesus Morales, a buyer for Cachorro in Mexico City, MX, noted the lowering of heels as a key trend, as well as more ballerina flats and the use of different materials such as suede.
Gallin cited the men's market as being particularly strong as male consumers are "getting on the bandwagon that they can actually wear more than one pair of shoes." Rockport's Mullaney concurs that men's is on the verge of a growth spurt: "The category is poised for a real coming out party with all the new products and colors being introduced and the fact that male consumers are more receptive to changing their wardrobe up a bit," he says. "It's prompting men's retailers to step up their selections and take more risks, which bodes well for a brand like ours."
As for future editions of FN Platform, Gallin says she is already working on new initiatives for next February. "Something that we need to work towards is educating our exhibitors on how to do better displays," she notes. "We can help retailers in their own stores when they leave here to produce an enticing view for the consumer." —Maria Bouselli
The Atlanta Shoe Market: Bigger is Better
The Atlanta Shoe Market (TASM) once again smashed attendance records during its Aug. 17-19 edition, boasting a roster of more than 900 exhibitors and 1,800 brands that cemented its reputation as the go-to show for retailers from the Southeast and beyond. "We have been sold out for three months, and retailer attendance is up 20 percent," reports Laura Conwell-O'Brien, show manager and executive director of the Southeastern Shoe Travelers Association, adding that the numbers hearken those of 15 years ago. "We've been working towards this for five to seven years, and as each year has gone on—even with the economy being bad and some trade shows going away—ours has been going up, up, up."
Attendees throughout the Cobb Galleria Centre awarded high marks to TASM's easy-to-shop format. "It's great for people who are just shopping around trying to get a feel of what they want, and it's also great for people who don't know if they can access your brand: they can step in and just check out the pricing and quality," notes Nancy Espaillat, account executive at Fossil. Rick Buchanan, eastern sales manager for Kickers, agrees: "Typically the last day of any show is not good, but that was not the case at this show because on Sunday all of the local merchants were there."
In addition to Atlanta's convenience as a travel destination and its relative affordability (hotel rates are in the $100-a-night range), Conwell-O'Brien proclaims the show itself proves to be a bargain in comparison to other shows as exhibit space is a fraction of the cost and hot lunches were available on-site for a mere $5. More importantly, many in attendance wrote orders, helping further build TASM's reputation as a buying show. "We already had FFANY so we knew what was going to be great," confirms Sonia Angulo, southeast territory manager for Kenneth Cole. "We weed out everything so what we want our customers to have is what they are picking. We're giving our best."
With some retailers on the hunt for unique items and others sticking to core styles, TASM presented a plethora of trends, including spring must-haves like muted pastels, neon, raffia and cork. Wedges, from sandals to sneakers, reigned supreme, while comfort continued to be a huge category. Buchanan points out that while color is always a major player for spring, retailers are not hanging their hats on it completely, choosing instead to ground their merchandise mix in a crop of earth tones. Specifically, Michelle Labrador, DKNY account executive, notes that independent retailers are often gun-shy and cautious, but at the same time you have to "control them from buying too much because they get a little eager," she says, adding that cork wedge updates are strong sellers for the brand this go-round.
Though French Sole's Dan Van Antwerp believes that buyers are still concerned about the economy, Conwell-O'Brien thinks that anyone who has survived the past four years can make it. "I think everyone learned how to be more conservative on both ends, which they had to be," she says. "And that's why they survived." She adds, "Even though the general feel is that, as an industry, we're better, we're not all the way better."
—Lyndsay McGregor
Outdoor Retailer: True Colors
despite having to grapple with a tough economy made even more difficult by an unseasonably warm winter, the mood from approximately 27,000 attendees of the 2012 Outdoor Retailer Summer Market show (Aug. 2-5) in Salt Lake City, UT, was upbeat. In fact, it was the largest OR show on record, posting a near 20 percent increase in retailer attendance and boasting 1,400 exhibitors, about a quarter of which were footwear companies. And even at nearly 500,000 square feet of space, the show was bursting at the seams.
From a footwear perspective, Kenji Haroutunian, OR show director, notes, "There were 150 more exhibitors than last summer—and it was the third year in a row of store attendance increases in the double-digits. There were also 62 new footwear exhibitors out of 150 total new exhibitors, including Asics, Puma, Rocky and Pearl Izumi."
Bold, vivid color was very evident on the show floor. This clearly underscored the major trend of outdoor brands' embrace of athletic-inspired materials, technologies, hues and silhouettes—a shift that's being spurred by the market's expansion into urban environments and action sports-related activities. Also prevalent was the enormous popularity of minimal footwear in both the performance and lifestyle realms, and a renewed focus on versatile, multi-sport designs.
Performance running brands such as New Balance, Brooks, Saucony and Asics all experienced positive reactions to their bright-colored, lightweight shoes, as did core outdoor footwear makers including Hi-Tec, Teva, Columbia, Chaco, Merrell, Adidas, Vibram FiveFingers, The North Face and Asolo, just to name a few.
According to Ed van Wezel, global CEO of Hi-Tec Sports, "bright colors, athletic influences and confident branding" have helped the company triple its international sales from 2010 to 2013. Moreover, out of the company's 74 footwear styles, 51 are new for Spring '13. Similarly, Doug Clark, CEO of New England Footwear, makers of GoLite Footwear, reports that the use of rich, saturated color helped boost at-once business by 40 percent.
At Chaco, General Manager Chip Coe points out that the brand "beefed up color in basic models" for Spring '13, and he expects the trend of lightweight, colorful fare to continue into next spring. "For us, color really caught fire with 18- to 30-year-olds, especially women, in the Southern-tier states," he says. "The early and extreme warm weather extended the spring selling season and allowed retailers to make up for fall/winter." He adds, "Retailers are looking to strong brands and relying on vendors' ability to fill in and chase business during the season."
On the tech side, Teva's new TevaSphere platform that adds stability to natural motion footwear was a key attraction. TevaSphere employs a spherical heel and pod-arch system that is designed to deliver a more natural point of impact, efficient transition and superior stability over varied terrain. "TevaSphere is being well-received," says Joel Heath, brand president, adding that with open-to-buy still a challenge for many retailers, the technology is allowing Teva to gain credibility in both outdoor and running specialty channels. "We plan to bring the rounded-heel technology into more of our line, and in 2014 we'll offer TevaSphere both in sandals and at secondary price points," he adds.
On the casual/lifestyle side, Timberland is seeing growth in its Earthkeepers collection that now represents 75 percent of the brand's total product mix, up from just 10 percent last spring. And at Vibram FiveFingers, the brand is capturing new enthusiasts via lower price points on models such as Entrada trainer for women and ELX for men that are both retail priced at $75.
The retail response to the spring offerings was mostly positive. "There's tons of good stuff out there, including cork footbed sandals and minimalist footwear that's not quite so minimal and more approachable for most people, such as product from Salomon and Merrell," says Jack Kirkham Jr., owner of Salt Lake City's Kirkham's Outdoor Products. "We're looking for more casual in general because the more expensive heavyweight backpacking market has matured." On the East Coast, Jamie Lipman, co-owner of New York City-based Tent & Trails, was in the unique position of having a large open-to-buy due to a recent flood in the store that ruined 9,000 pairs of shoes. "We're looking for lightweight, casual footwear, interesting all-weather boots similar to Hunter but without the expensive price, and any other footwear with favorable pricing," she says. "I especially like Aku, which is offering an all-leather hiking boot made in Romania that is retail priced at about $100."
Overall, says Haroutunian, footwear buyers and brands remain cautious yet optimistic. "The vibe was as strong as I've ever seen it," he says.
—Judy Leand
FFANY: Good and Plenty
the dog days of August in the Big Apple didn't keep exhibitors or buyers at bay during FFANY (Aug. 1-3). More than 80 permanent showrooms and four full floors of the Hilton opened their doors to leading fashion footwear buyers. FFANY President and CEO Joe Moore reported a low, but morale boosting double-digit bump in attendance from last summer's show and a more positive mood overall. "There is a feeling of excitement because buyers are finding new things," he says. "It's a lively market." The liveliness manifested on the first night at a well-attended industry party where vendors and retailers caught up with each other and traded war stories.
In terms of Spring '13 fashion trends, there was plenty to chat about. Clear heels and uppers from the likes of Donald J Pliner, Nina and Chinese Laundry set a glamorous tone, as did bold tropical prints, exotic mixed materials and slinky single-sole sandals. "Buyers were gravitating towards color and printed fabric," reports Katie Justice, account executive for Butter and Something Bleu. "They enjoyed our caged uppers and leaf combinations—trendy styles on classic silhouettes."
Pointy-toe flats and single-sole pumps were a perfect canvas for a number of trends, including statement-making metallics and mirror-like accents. Metallic cap toes and smatterings of studs were spotted throughout the show. Color ran the gamut from neon brights, such as Butter's playful mix of hot pink, lime and yellow and Bernardo's more subdued pairing of neon with rich brown leather sandals to pastels with a wholesome '50s vibe a la Restricted's sweet espadrilles and wedges. Mikaila Koenig, spokesperson for Obsession Rules and Modern Vice, noticed an even balance of styles and trends. "People don't want just one trend so we worked hard to incorporate a number of looks," she notes.
Hard to ignore—thanks to blowing up on style blogs—sneaker wedges were peppered throughout a broad range of collections. Koenig of Modern Vice, which is offering a complete line of Italian-made wedge sneakers, says buyers are finally coming around to the trend after seeing how it successfully trickled down from the high fashion world to the street. "It started with Isabel Marant, but now it's a key style for fashion 'It' girls," Hoenig says.
The early timing of FFANY also allowed retailers time to shop the market before making immediate commitments. "The fact is today buyers like to look two or three times before committing the majority of their budget," Moore says. "It seems cumbersome, but that's fashion. It's always changing and no one wants to jump the gun and buy too far in advance." As such, Moore says FFANY's show dates for next August will once again fall during that first week. "We're sticking to that time slot and so long as FN Platform stays two weeks apart from our dates, I think everyone will be happy," he says. "The shows complement one another and it is just enough time for everyone to breathe between each."
Justice agrees: "This show is always good and the format is consistent. Not only were we able to see retailers we currently work with but we were able to meet and work with new accounts." In addition, Koenig reports that the New York locale brought out the media. "We spoke to a lot of editors on the last day, which is really important because our retailers are buying for girls that closely follow fashion blogs and magazines."
As for how the market is faring right now, Moore believes most still don't really know where the economy stands. The executives he spoke with are trying to stick within budgets and refrain from becoming overly enthusiastic. "People are doing business, but it may not be at as a robust pace as they'd like it to be, but it's not bad, either," he says. With Macy's opening its super shoe department inside its flagship and other department stores expanding their commitment to shoes, Moore says it's cause for cautious optimism. "Shoes have the better end of the retail economy right now," he says. "And when it comes down to it, the key is to have the right product at the right time."
—Angela Velasquez
ENKWSA: Fast Companies
billed as the show for fast fashion plus all elements of the footwear supply chain, the second edition of ENKWSA's reincarnation held at the Sands Expo & Convention Center in Las Vegas (Aug. 7-9) didn't disappoint, according to David Kahan, president of the ENK Footwear Group.
"Attendance was up more than 15 percent versus the February edition," Kahan reports, adding that attendees now understand the show's focus and what to expect. "They came prepared to do business," he says, noting a second hall dedicated exclusively to sourcing was added. "This was the largest, most comprehensive footwear sourcing exhibition in the U.S. as well as the biggest in the entire history of the WSA show."
Many attendees were equally enthused with the format. "The show was excellent and I'm looking forward to next year," states Feroz Jessani, president of Mochi Shoes. "It's definitely a great show for us and I'll definitely be back," concurs Laura Locurto, footwear buyer for Cititrends. Adds Heather Jo Johnson, buyer for Karavel Shoes, "Education is key for buyers and the seminars were great."
Regarding the seminars, Kahan says the topics were chosen to meet the immediate needs of attendees. "Amid such a challenging economic climate, people can't afford to make as many mistakes and education is key," he says. "Having industry experts make presentations like Matt Priest from Footwear Distributors & Retailers of America (FDRA), Tiffany Vasilchik from Materials Connection, Laurie Pressman from Pantone and a trend presentation from Lineapelle really gave attendees critical and relevant information that they could use when shopping the show."
This show showcases rapidly growing market segments with respect to private label, discount and fast fashion. In fact, Kahan notes that more than 50 percent of all shoes currently sold in the U.S. are not traditional branded footwear and, in the South American region, where the show drew a large attendance, the percentage is even higher. And in particular to fast fashion, Kahan points out that designer styles that previously were interpreted at value price points 12 months later are now hitting discount chains at nearly the same time. "ENKWSA serves the unique needs of this business segment in a way that has not previously been met and that is why the response has been so positive," he affirms. "It's important to have a singular focus for such a significant portion of their business."
It's also one of the reasons that many attendees were writing orders. "For many retailers this is the one market where they actually place virtually all of their seasonal buys, so it is important for them to make good use of their time and do business," he says. Kahan reports many buyers were guardedly optimistic amid a difficult economy. "As such, they are seeing greater demand for on-trend styling and fashion at value price points," he notes.
That's not to say there wasn't time for a little unwinding at ENKWSA's Olympic-themed opening night party that drew more than 600 attendees to sample food from all five continents. Kahan reports the soirée was a welcomed respite and plans are in the works for another party for the show's next edition, which has been moved up in the calendar to Jan. 29-31 to better accommodate retailers' buying schedules. "The dates have been moved to capture both in-season business as well as future bookings," he says. In addition, ENKWSA will expand its seminar series and move forward with its matchmaking program that assists retailers in connecting with emerging suppliers as well as helping suppliers connect with sourcing contacts. Also, the addition of a Fast Apparel segment will be expanded. "Adding clothing was brilliant," says Yossi Joseph, CEO of Famous Horse and VIM chains. "The stores who carry these shoes can now also buy their clothing right across the aisle."
—Greg Dutter
LAZR: The First Time
when john ruffo and his team started making plans for the inaugural LAZR Show in Los Angeles more than a year ago, he had a vision of a 360-degree community, connecting exhibitors and retailers with consumers. Thus the first business-to-business and business-to-consumer show was born, complete with pop-up shop areas, including retailers WSS and Brigade, and various brands. "Not only did (for example) Seychelles get a chance to interact with consumers but they could also show retailers how they could build a pop-up shop in a retail store," Ruffo explains.
The show took place Aug. 13-15 at LA Live's South Park campus, and featured more than 75 brands, including N.Y.L.A., Badgley Mischka, Dolce Vita, ZiGiny and Alegria. Touches inspired by the City of Angels, including art and entertainment, were sprinkled throughout the show. And the 280-plus buyers enjoyed a kick-off event at the J.W. Marriott, which showcased the talent of Tony Lucca from The Voice, a screening of the Michael Jackson film This Is It and the facilities of South Park, which include over 16 restaurants, The Grammy Museum and Lucky Strike Lanes. "There was a sense of community and authenticity of putting other parts of our lives into the trade event itself, especially from a regional level," Ruffo says.
While he notes that attendees enjoyed the vibe of the show, exhibitors could have benefited from higher traffic. "It's hard to draw buyers in and have them write orders like they do [at] other shows that have been in business for 75 years," he says. Nevertheless, some attendees did well. "There were guys that didn't write any business, and there were guys writing throughout the show," he says. "ZiGiny wrote more business here than any other show in town." He also cited sneaker brands as being popular with buyers, particularly Energie and Ponic and Co., as well as dressier styles by Seychelles. "They're like art pieces unto their own," he says of the latter. Aspiga's laid-back, resort-feel sandals were also a big hit, as well as newcomer brand OTZ's innovative casual and comfortable footwear featuring CorkTech footbeds.
-Maria Bouselli