Going Local
Is your store successfully answering the needs of your local market?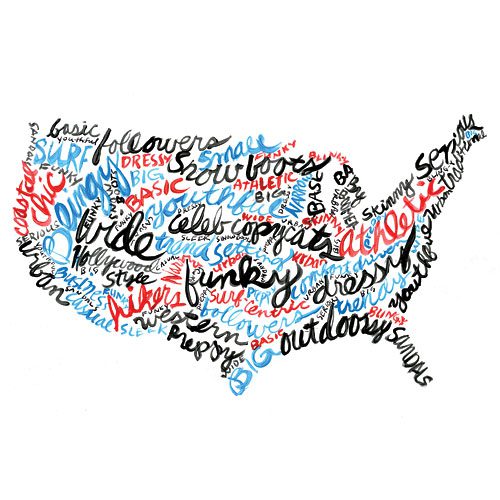 Fashion Trends were once universal—or so it seems in retrospect. Recall the era of the poodle skirt, the age of the zoot suit, the reign of bellbottom jeans. Or just flip the TV to "Mad Men." Seconds of exposure to the fedoras and bullet bras immediately transports viewers to the 1960s. But will our present day someday be defined by one all-encompassing style? Doubtful.
Between the globalization of society, the explosion of product categories and the availability of it all to folks from coast to coast via the Internet, fashion is fragmenting fast. Consumer preferences are evolving—if subtly—on a micro level due to differences in geography, religion, age, socioeconomics and more, while style-wise, uniqueness has become the goal. "People don't want to dress in 'uniforms,'" says Mercedes Gonzalez, director of Global Purchasing Companies (GPC), a retail strategy consultancy in New York. "Today people want a sense of individuality."
But is this what stores present? Some experts fear a sea of sameness is dampening the assortment of major retailers. With consumers able to surf endless fashion information online and make purchases from websites like Zappos, which can offer virtually endless merchandise, these stores are being forced to find new ways of sparking consumer interest. And many are focusing in on distinct regions to suss out competitive advantages.
It's a switch from the last decade's overwhelming consolidation of retail buying operations—and according to Chapman Kistler, a director in the retail practice of AlixPartners, a global business advisory firm, the pendulum's return can be viewed as a positive effect of the recession. "In the last 18 months or so, [consumers] have just been looking for value," he says. As America digs out of the economic avalanche, he notes, retailers are focused on building revenue. "That means asking, 'How can we make our store different? How do we get turbo-charged again?'"
Centralized buying has proved a boon to large and fast-growing retailers, helping them cut costs as they employ the advantages of scale. Yet the further up the buying power rose, it became clear the buyers grew too far removed from store patrons and their day-in, day-out needs and desires. How can a retailer give its customers what they want without this knowledge?
Not surprisingly, in a 2009 survey of 300 leaders at more than 100 retail companies, New York-based management firm Kurt Salmon Associates (KSA) found that 65 percent of department stores and grocery chains now deem localization very or critically important. "Even though the industry as a whole is in the early rounds of localization, many chains have achieved sizable increases in comparable store sales, net margins and inventory turns by satisfying customers on a local level," KSA partner Christina Bieniek writes in the report.
Variations within regions, cities, even between neighborhoods can make merchandising tweaks a rewarding effort. Addressing consumer niches "doesn't necessarily mean throwing people at the issue," says Bruce Anderson, CEO of Human Motion and a footwear industry consultant with years of merchandise management experience, but central buying organizations should have someone physically traveling to the markets and doing firsthand research. "You have to make sure you're getting accurate information rather than some outlier noise," he explains. KSA found that the retail companies that have been most successful with their localization initiatives have done so by honing in on the right information, having a solid game plan, making significant investments in people and processes, and adjusting their corporate philosophy.
KSA applauds the My Macy's initiative, which the department store company piloted in 20 markets last year in an effort to address its varied markets and consumers. According to Jim Sluzewski, Macy's senior vice president of corporate communications, the retailer realized that the consolidation of its regional divisions in 2008 would further remove merchandisers from the end consumers they aim to serve. While Macy's had plenty of technology and analytics in place to help track sales and plan its buys, one question repeatedly arose, Sluzewski says: "How [will] we know what a customer goes into a store asking for and leaves finding? No computer can tell you that." As Bieniek notes, "A retailer needs to know more than who its customers are, what they buy and when. It must also understand customer behaviors and attitudes to determine why they shop and why they do or don't buy."
The goal of My Macy's, Sluzewski explains, is to "add more human intelligence to the business." At participating stores, Macy's collects input from local planners and merchandisers who visit the sales floor, talk to the associates and customers, and keep tabs on the competition. Any suggestions they have for change—whether it be about product selection, categories, sizes, colors, etc.—is sent up the chain of command for evaluation. Sluzewski says 90 to 95 percent of the roughly 13,000 proposals submitted during the first year were approved, helping Macy's respond to clustered consumer preferences. "It's doing small things in many places so that it has a real granular effect on our assortments," he reports. "We want customers to walk into their local store and say, 'Somehow this store seems to know what I need and have it every time.'"
Sluzewski shares two footwear-centric examples that illustrate the program's effectiveness. Last summer, Chicago employees began noticing repeated requests for size 11 women's shoes—a size the local store didn't thoroughly stock. After recognizing the pattern—and that size 11 women were willing to buy multiple options if they found them—the Chicago-area stores now not only stock more in this size but display large sizes right on the floor. Other localized needs were illuminated when a regional Macy's exec visited two locations in New York, Sluzewski continues. In Flushing, Queens, the exec noticed a rack of men's clearance shoes filled with unneeded large sizes. Later, in downtown Brooklyn, he found the sale rack overflowed with small men's shoes. Realizing that Flushing's predominantly Asian category had no requirement for men's 10s through 12s, while the Brooklyn store did, he swapped the stores' stock. Both locations reportedly sold off their customized sale merchandise within the week.
"Sizing is a really important breakthrough," Sluzewski notes. My Macy's has generated other obvious-on-the-ground-but-not-from-above solu-tions as well, like the suggestion to carry more white hosiery in areas near hospitals; more khakis in locations near corporations with specific dress codes; and family-sized cookware in Salt Lake City, which large Mormon households eagerly snap up. Ultimately, Sluzewski reports, tweaking the local assortment in line with consumers' needs has had a "recurring and significant" impact on sales.
What Macy's is doing is smart, notes Vincent Quan, a fashion industry consultant and professor of fashion merchandising management at New York's Fashion Institute of Technology. But he stresses that such programs shouldn't be mere band-aids, as retailers have to strike a fine balance between centralization and localized buying and should consider a hybrid model. While the technology-driven sell-through analytics that propel centralized buying are worthwhile tools—especially given recent advances in information technology, supply chain flexibility, and distribution and transportation networks—human observations are also essential to building a creative, innovative product mix, says Dr. Scott Testa, a professor of business administration at Cabrini College in Philadelphia. "Some trends are tough to spot when it comes to being data-driven," he notes, adding that today buyers take cues from trendsetting celebrities and use social networks to discover the fashion item du jour in local areas.
It's vital to have both a left- and right-brained approach to buying and distribution, Kistler says, because poorly executed localization attempts look awfully bad. He recalls visiting a South Carolina department store and finding Minnesota Gophers sweatshirts collecting dust on the shelves in an NCAA apparel push gone wrong. "Making sure you have the correct mix is much more important than just deciding to get into [a category]," he adds. "The science part is in identifying and understanding where there are differences from store to store or cluster to cluster. But there's still much more of an art to executing against what you discover."
Unfortunately, Gonzalez of GPC notes, "Department stores base a lot of their buying trends on selling trends. Their buyers aren't merchants; they're accountants." And this by-the-numbers, after-the-fact approach doesn't work in a world where shoppers constantly change their minds. "The minute you think you've profiled your customer and know her intimately, you don't," Gonzalez warns. This is why major stores must take risks, she implores, noting that otherwise they will become an increasingly antiquated form of retail.
Bieniek agrees that retailers must fight blandness, as shifting consumer attitudes demand more tailored offerings and services than the cookie-cutter store model addresses. If retailers succeed, the prize is not just profitability but consumer loyalty. Done well, Kistler says, and it can make a big difference. "And right now, everyone's looking for that lift." —Leslie Shiers