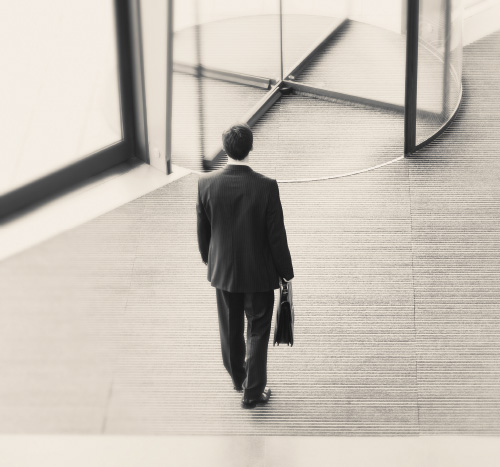 The United States has weathered a number of "great" historical events. The Great Fire of Chicago (1871), the Great Earthquake in San Francisco (1906), the Great Depression (1929-'32) and, of more recent times, the Great Recession (2007-'09). The country is now in the throes of two more: The Great Resignation and the Great Realization, a one-two psychological, Covid-connected phenomenon causing millions of people to leave the work force entirely or look for greener pastures, be it in the form of better pay, benefits, perks, location, flexibility, etc. In short, they have greater expectations when it comes to employment.
According to the U.S. Department of Labor, during April, May and June 2021, a total of 11.5 million workers quit their jobs. Voluntary unemployment is happening across all industries, especially retail and restaurants, and there are myriad reasons for it. "The pandemic led to a mass reassessment of priorities on the part of workers," says Carol Spieckerman, president of Spieckerman Retail, a consulting company. "As businesses shut or slowed down, workers took time to reevaluate." Many employees realized they saved endless hours of commute time, were able to spend quality time with their families and perform their work responsibilities on a more flexible schedule. "Unemployment benefits and government-issued benefits aren't causing labor shortages so much as enabling new thinking about risk, benefit and reward," Spieckerman says.
CEO Adam Beck and COO Julia Gomez of Beck's Shoes, a California-based chain of 15 stores, saw this firsthand. "The world stopped for a few months, and that gave people a moment to pause and take stake of their life and legacy," Adam Beck says. "People have started to look far more at the satisfaction or gratification that comes out of their work life." Beck adds, "Life is just too short to be miserable doing something you don't either get fulfilment or a huge paycheck from."
If these macro trends aren't hard enough on retailers trying to find and retain talent, a recent study by Accenture noted a growing pressure from consumers that retailers should treat their employees better. The study found that 49 percent of 120 retail executives surveyed feel increased pressure to provide career growth opportunities for their employees, and 51 percent feel pressure to offer permanent roles to holiday season temp hires. Consumers, in a sense, have store clerks' backs, and many might prefer to shop in stores that treat their staff well.
Mark Jubelirer, president of Reyers in Niles, OH, also blames the government, in part, for the increased difficulty in finding good help. Namely, the extended unemployment benefits have discouraged people from working. "They got paid by the government not to work," he says. "This, plus the fact that Americans were enjoying their freedom summer was the main drivers of why jobs have gone unfilled." Jubelirer expects, however, job hunting will pick up leading into this winter.
Gary Weiner, owner of Saxon Shoes in Richmond, VA, says it remains "hard to get applicants," which isn't primarily due to a fear of catching the virus working in a store setting. He says Saxon Shoes must simply do more to compete for good talent. Aspects like flexible schedules, training, room for advance and a friendly environment are key, because "we cannot match many on wages, signing bonuses, etc.," he says.
Perks of Being a Store Clerk
National chains have been  upping their game big-time to woo candidates and retain staff. For example, Walmart, the biggest employer in the world, announced earlier this year that it would cover college costs for its 1.4 million U.S. employees. Amazon also introduced a pay for college policy this year for its 750,000 hourly U.S. employees, while Target is doing the same for its full and part-time employees at 40 designated institutions. Target is also paying employees an extra $2 an hour for peak days during this holiday season as an added appreciation and retention strategy for its workforce. The discount chain also cut down on the amount of seasonal holiday hires, instead offering current store employees 5 million more hours, resulting in more than $75 million more in pay.
Amid the Great Resignation/Realization, offering a mere employee discount surely won't cut it. Shoe Carnival, for example, offers full-time workers paid time off for vacation and sick days; an employee assistance program; and medical, dental and vision benefits. DSW's healthcare benefits are similar, but the chain offers an even more inclusive program that specifically covers the transgender community as well as family-friendly support such as fertility benefits and paid parental leave.
For those (smaller) retailers who find it difficult offering such enticing employment benefits packages, Bob Phibbs, CEO of the Retail Doctor in New York, says there are still ways to compete. "Independents can teach employees how to be an entrepreneur, buying and selling skills, and how to leverage social media," he says. Still, he notes, better pay is a starting point in today's uber-competitive climate of attracting qualified candidates. "You'll have to poach the good ones from other stores and pay more than you ever have," Phibbs says.
In addition to training, room for advancement and treating staffers as family members are other ways to compete beyond better wages. Such is the employment philosophy at Beck's Shoes, where management is continually on the search for ways to recognize employees and bring them further into the company fold. "The human connection that we strive daily to create with our team is invaluable," Beck says. "We want them to be a part of something bigger than their one store or department, and know that we care about them and their circumstances. Our environment and flexibility have really been what has kept people with us."
And just because a large chain can offer a tempting incentives package doesn't necessarily mean employees will stick around long enough to partake fully in those benefits. A desperate need to fill positions coupled with a failure to train properly often leads to disappointment for both the employer and employee. Think high turnover, for starters.
For example, Jubelirer says a department store at the Eastwood Mall, where Reyers recently moved to, is in the process of hiring more than 200 employees for the holidays. Sstarting wages are at an attractive $14 per hour plus an additional $3 per hour through Christmas. But, Jubelirer believes, the jury remains out on whether this approach will work, as the new hires will have to perform to higher metrics. In addition, the job may not be all what it's cracked up to be. "The department store schedules salespeople according to algorithms that predict when the store will be busy, which means that the staff works on floating, bi-weekly schedules," he says. "They also demand that every salesperson act as their own cashier in closing the sale." As such, Jubelirer predicts that by November, a "whole slew of those would-be department store employees will come to Reyers looking for jobs." 
Loyalty can also go a long way to retaining employees. Peter Hanig, co-owner of Hanig's Footwear in Chicago, says that in addition to a "decent" salary and good benefits, including a matching 401K plan, he offers "tremendous" loyalty to his employees—even to those who may be well past retirement age. In fact, Hanig cites one employee, now 78, who has worked at Hanig's for decades. "The customers love him, and I love him," he says. "As long as he is willing and able to come in work for us, he's more than welcome."
A safe and welcoming environment can be another employee incentive. Flexible schedules are another. So is just being consistent. "Aside from the Covid protocols and an increased starting wage level, we haven't changed a thing regarding staffing, which is why most of our staff has been here for decades and generations," Jubelirer says. "A job at Reyers offers fair pay and good benefits, as well as stability." Now add in a dose of daily fun and genuine respect, and he says one might just unlock the secret to loyal, long-term employees—even with competitors dangling offers of free college tuition. "Personal job satisfaction may rank higher than anything else," Jubelirer says.
Employees Wanted
Now where to find and vet potential employees? Phibbs says a good place to start is to canvas the local neighborhood and find people who look you in the eye—a good indication that the individual is personable and will connect with customers. "You can train people to sell, but they have to be trainable," he says. Phibbs also recommends advertising on social media and targeting competitors with a line such as, "Tired of working for X company? Come check us out." Another new hire marketing idea: create a postcard with a QR code that can be passed out at events, in-store and to anyone who can help you build a winning team. A little cash incentive never hurts, either. Beck's Shoes gives $20 gas cards to interviewees who show up and a $1,000 hiring bonus if the candidate gets through its 60 hours of training.
Afflink, a leader in supply chain and strategic procurement services, recently posted "tips, tricks and suggestions" on finding the right candidate. They include: Don't hire warm bodies (they usually never pan out). Begin with a third-party screen (often it's best not to have the decision-maker on the first call). Interview several people for the position (less is not more). Do due diligence (read their social media posts and conduct a background check). Take final candidates to lunch (watch how they treat the waitstaff, because that's probably how they'll treat customers). Lastly, have an employee in a similar role interview the candidate (they usually know instantly if the candidate has what it takes).
As for retaining good employees, most experts agree that money—as in the ability to earn more of it—is the top draw. A sales contest and/or a bonus plan can both motivate and reward employees. Beck's Shoes, for example, gives away hundreds of dollars a day for "meaningful" accomplishments. Beck says that based on the ROI of this incentive program, the goal is to give away more money each day. Additionally, team members who remained loyal to the chain during the pandemic received raises. 
Whether the pandemic has brought on a paradigm shift that puts employees in the driver's seat for the foreseeable future remains to be seen. In the meantime, though, the Great Resignation/Realization means employers have to treat workers better across the board. It's not just about money. If the past year-and-a-half has shown employers anything, money isn't everything. Workers are seeking a better work-life balance, more purpose in what they do and want to work for companies with a strong social conscious. This is precisely the vibe Beck's Shoes aims to create. "We very much treat each of our team as one of our family," Beck says. "We want them to feel supported and know that we care about them and their circumstances."