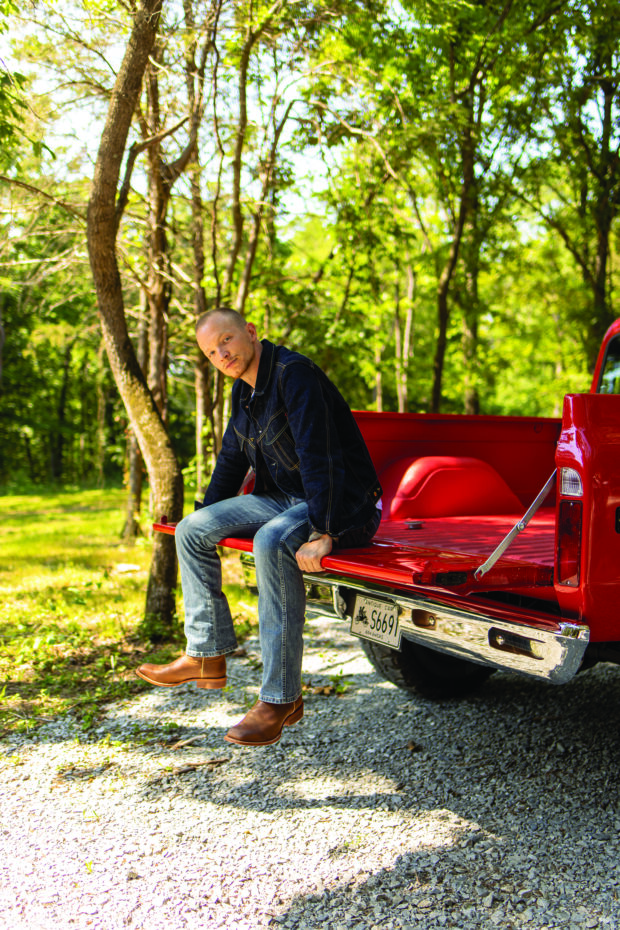 Twisted X has gone to Dutton, currently the most famous ranch in all the land and the main setting of mega-hit series Yellowstone. That's where the Decatur, TX-based western and work company has teamed with actor Jefferson White, a.k.a. Jimmy Hurdstrom, the former criminal redeemed as a cowboy, to endorse its Tech X boots collection featuring CellStretch comfort technology.
It's all about the need to be comfortable in situations that can be far from it, according to White. "Comfort is huge for me at work," the actor revealed in an interview with Twisted X before the recent debut of season five. "It really helps me settle into a character, which I always try to do early in production—to get into the character's shoes, literally."
Tricia Mahoney, chief marketing officer for Twisted X, says that in addition to the star power, White's character brings genuine ranch cred to the brand. "Working on a ranch and living the life of a ranch hand is core to our Western audience, and Jefferson has gotten to experience the demand of that role as he prepared for his Yellowstone character," she says. "Comfort is a universal need that everyone can relate to, no matter who you are, and having comfortable boots is mandatory. In fact, in his interview with us Jefferson completely nailed it: 'You have to be comfortable, period.'"
Tech X's patent-pending CellStretch technology is housed within an EVA midsole that compresses, stretches, rebounds and distributes weight evenly. By activating more than 100 individual pressure points of comfort, each step gives the ball and heel customized and unparalleled support.
"Having boots that are comfortable to walk and ride in is so important." White says. "And Tech X is comfort for cowboys."
Mahoney says the partnership will include promotional assets in support of its retail partners. "We've provided free access to point-of-purchase materials featuring Jefferson, including posters, floor and window clings, and more," she says. "We look forward to continued exploration of partnership opportunities."