Sneaker Startup Looks to Make the Grade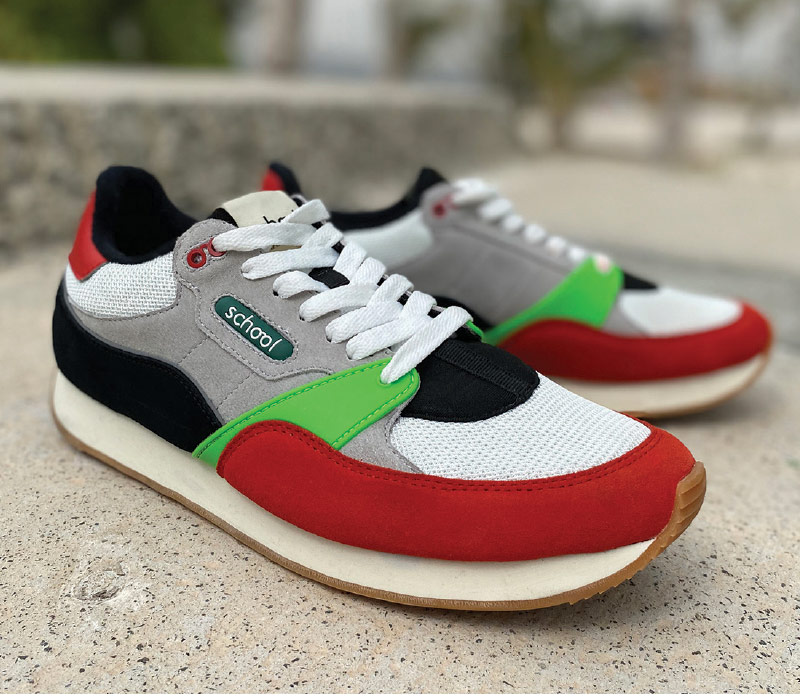 The name is School Footwear. The lesson plan is to breathe new life into a sneaker market dominated by a handful of billion-dollar behemoths that have let their grades slip when it comes to fresh designs, or says School Footwear CEO/Founder/Designer Thomas Young.
"We at School believe that the sneaker industry has either forgotten or just left behind what made them such behemoths in the first place—timeless design," says Young, a UK native who is now based in Dubai. "I compare it to '90s Hip Hop and the garbage Hip Hop you hear now. For us, the winning formula is returning to the heart of what makes great sneakers: great design, but it won't cost you the earth."
Young, a lifelong sneakerhead, considers himself a student of the business. "I've always been in love with sneakers, and a particular era of sneakers from the '80s and '90s," he says. Although, the idea to launch his own sneaker company didn't occur to him until last year. "I felt that the sneakers weren't as nicely designed as they used to be," Young says. "And while there is a big market for retro sneakers, often they were way over priced and well under supplied. I felt I could change that, and have a hell of a lot of fun doing it!"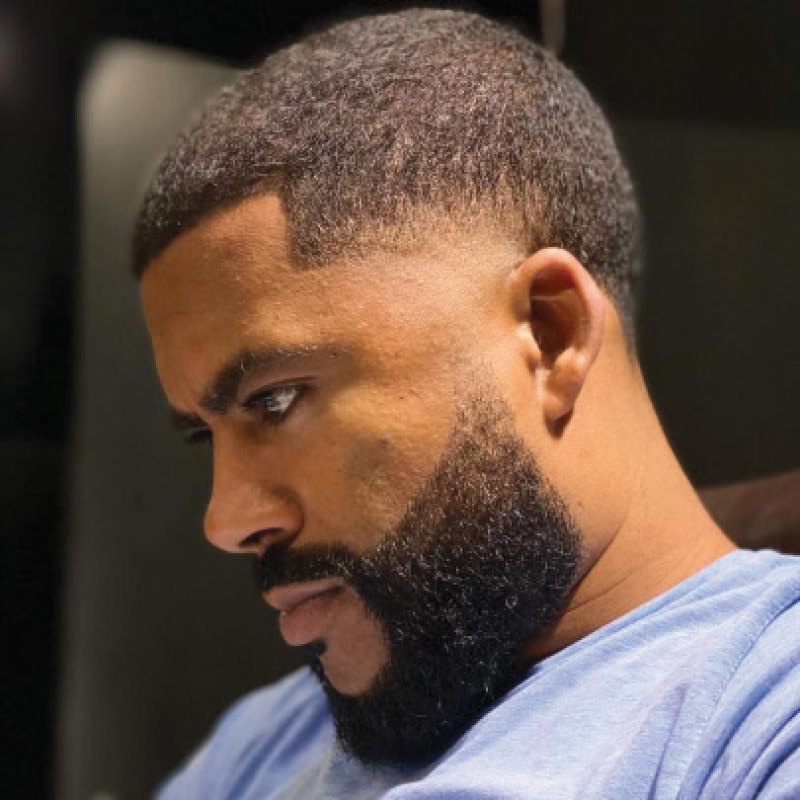 Enter School's debut shoe, the Marathon 1. The retro-inspired jogger features a distinctive design, highlighted by wavy paneling with a mix of rubber, molded plastic, suede and classic mesh materials. "They're bold and simple, taking cues from many models over the years and combining them into one sneaker—the best of everything but still forming a unique identity," Young says, adding that the uniqueness extends from the design on through the colorways and branding. "Also, they're much more affordable ($85) then most classic kicks out there."
To get School up and running, Young is launching as a Kickstarter funded online boutique. "We're taking baby steps at first, remaining cautious," he says. "But we don't want to stay small for too long. As demand grows, so will we." That includes plans for wholesale distribution, which Young believes School's use of the #BlackBrandsMatter handle will help fuel. The way he sees it, there simply isn't enough black-owned brands. "It's important that black people become owners, not just for self-empowerment but also establishing ourselves in the Western world as bigger players and have a larger influence on society and change things from within," Young says. "To help further the cause of Black Lives Matter, we hope our business gains a voice that will sound off continuously on issues that affect black lives in general. Not just in the streets, but in education and business relationships that help the movement to remove the black cloud of ignorance."
In the meantime, Young is doing what he loves: designing sneakers. It's the favorite part of his job. "What I love most about sneakers is how a beautiful design makes you feel," he says. "I believe great sneakers can literally put you in a better mood just by looking at them, like a new toy does with kids. School is looking to re-capture that feeling, and we feel we have with the Marathon I. Besides, haven't you had enough of Nike?"
FDRA and FFANY to Merge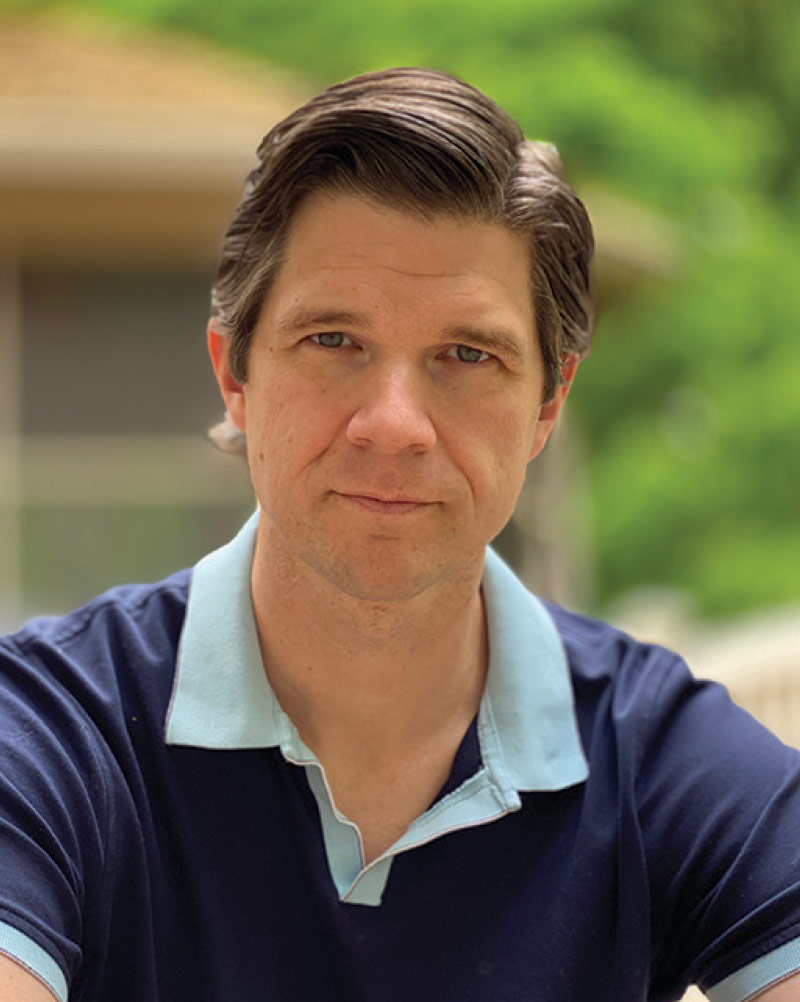 A union had been discussed for several years. Now it looks to finally be an "I do." The Footwear Distributors and Retailers of America (FDRA) and the Fashion Footwear Association of New York (FFANY) are set to officially tie the knot Oct. 1, 2020, pending the FFANY board's (expected) approval. (Moving forward, the FFANY board will dissolve with FDRA to rebalance its board to reflect the expanded organization.)
Why does this have the makings of a healthy marriage? Matt Priest, president and CEO of FDRA, says it starts with the longtime friendship between the two non-profit organizations. "We have a long and proud history of collaborating and working with FFANY," he confirms. "A large portion of our current membership is based in New York and highly values a regular Market Week to showcase product and make key connections with buyers. Couple that with the fact that we have many of the same board members from a governance perspective and FDRA's mandate is to serve as a platform to enhance the competitiveness of the American footwear industry at all levels."
Jim Issler, president and CEO of H.H. Brown and former FFANY board chairman, concurs that the union is a match made in shoe industry heaven. "The FFANY organization has always promoted a marketplace in America's No. 1 city that brought our industry's top brands together with the premium retailers in our country," he says. "While the FDRA, comprised of a membership that represents over 90 percent of the entire footwear industry, has been a trade association that has allowed manufacturers, brands, retailers, importers and suppliers to form a coalition to work together on issues common to all members." Beyond that, Issler says the merger is a sign of the times. "In the last three decades, we've witnessed retailers and wholesalers alike merging into much larger entities," he says. "The merger of the FDRA and FFANY will create a union that maintains the industry's most important marketplace while forging an even stronger entity to promote the common interests of all the members of this new partnership."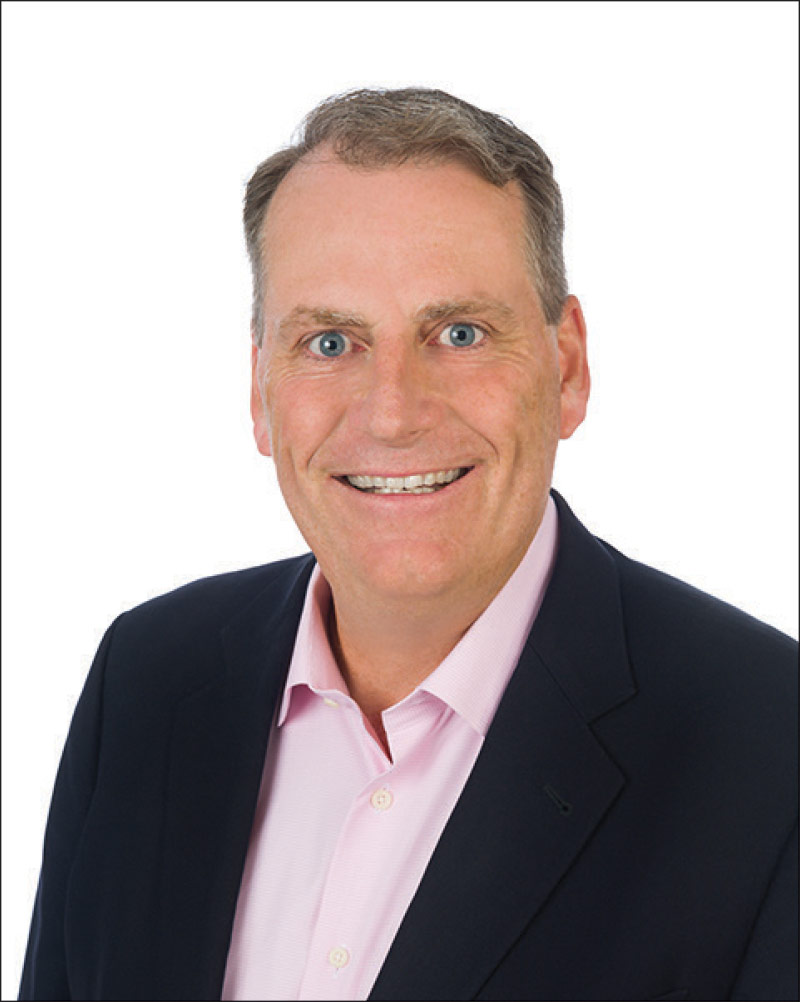 Priest believes what's been working well for FDRA—a dynamic and robust communication and advocacy infrastructure—will benefit FFANY members as well. "We want to extend that to all FFANY members, particularly those who are not FDRA members," he says, adding, "For our joint members, there will be cost savings and efficiencies that I think will be appreciated in this environment. Beyond that, we highly value New York Market Weeks and want to maintain the heritage of FFANY while exploring ways to enhance the experience and represent our New York members to the city itself."
John Heron, executive director of FFANY, says the union, first and foremost, ensures the organization's core tenets and heritage of regular Market Weeks in New York will continue. In addition, he says, "FFANY members will now have access to the robust communication platforms, the information and advocacy services, as well as all other programs that the FDRA has to offer."
One of the combined organization's near-term challenges is holding Market Weeks safely amid the Covid-19 pandemic. Next month's edition, (Aug. 3-7) will be member showrooms only while the concurrent Footwear Shoe New York Expo (FSNYE) is cancelled at least until the next show (Nov. 30-Dec. 4). "It won't be a typical Market Week as New York is not looking to be ready to welcome business visitors, and indications from many retailers are that they will not be allowing buyers to travel to Manhattan," Heron says. Still, he notes many member showrooms will be open and used as backdrops to present Spring '21 collections as FFANY is working to bring the industry together through virtual Market Week activities. "The goal is to maintain FFANY's relevance as the most prominent marketplace in footwear and promote the reopening and resiliency of New York City," Heron says.
Looking ahead to the December show, Priest says to expect lots of changes to meet the pandemic-induced new normal. "The entire industry is grappling with how to design, develop, produce and sell shoes in an environment where travel and in-person engagement is limited or prohibited," he says. "There will be many new realities that emerge from this experience but a broader, more robust conversation needs to take place amongst the industry, via our FFANY members regarding dates, experiences and services." Priest says such changes will be incorporated in due time and, once completed, it will represent a game-changer for FFANY Market Weeks. "The opportunity before us is to reimagine the entire experience for buyers and sellers," he says.
Phyllis Rein, president of FSNYE, believes FDRA's involvement will be a win-win for all parties. "The muscle FDRA brings to the table is invaluable as it will lead awareness and strengthen the shoe industry's marketplace," she says. "FSNYE is delighted to collaborate with such an admired organization." Beyond that, Rein says holding a tradeshow regularly in New York, where so many permanent showrooms are located, is a no-brainer. "Whether you're a footwear buyer or seller, New York is the place to see and be seen," she says. "It's the fashion capital of the world!"
As for FFANY's Fashion Footwear Charitable Foundation, organizers of the annual QVC Presents FFANY Shoes on Sale event in support of breast cancer research, that will remain a separate entity for legal purposes. The event, which has raised $58.5 million since launching in 1994, will go ahead this October, minus the in-person gala in New York. Heron reports QVC is committed to being the lead sponsor. "We will continue to work together with the entire industry on the mission and ambitious goal of eradicating breast cancer," he says.