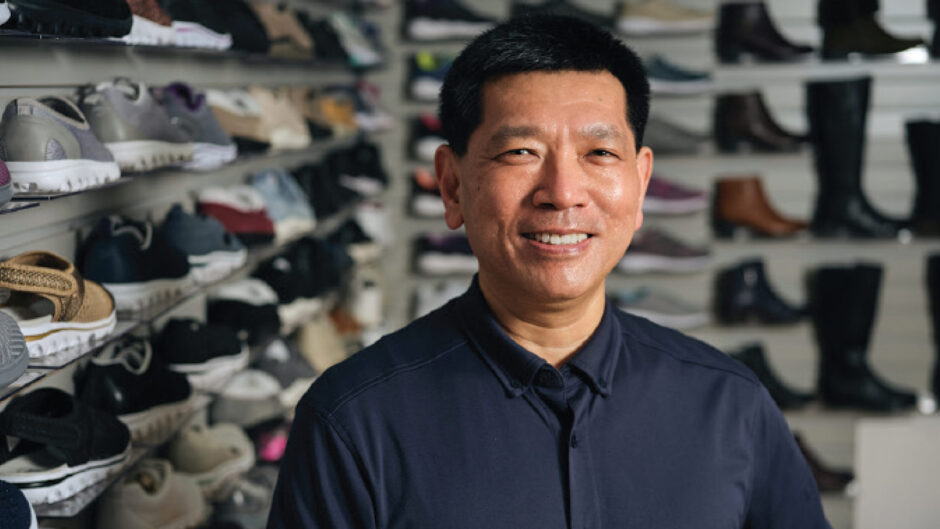 With the disruption comes opportunity, so says Rick Wang, president of Propét, the Auburn, WA-based sizes-and-widths specialty comfort brand recently acquired in a joint venture between Aiglon Capital and Merit Capital Partners. Wang says the deal provides a financial shot in the arm that will benefit the business now and going forward.
"In the near-term, our new ownership provides a solid footing to build upon what we've started," says Wang, who was named president in 2015 and has been with the company since 1998. "But the real excitement is around the future. The Propét brand is very well received by those who already know us, and now we'll be able to broaden our presence. Our new ownership will provide new insight into all facets of where and how we can grow our brand."
That includes more investment in infrastructure to best serve its growing customer base. "We also plan to increase marketing and advertising at national and local levels to drive traffic to both our ecommerce and traditional retail partners, emphasizing the size inclusive nature of our brand," Wang says. In addition, the message will be that Propét, founded in 1985, is much more than about sizes-and-widths. "We want everyone to know that sizes and widths aren't the only differentiation of a Propét shoe," he confirms. "We're committed to offering more features and benefits—all at an unexpected value."
Wang says achieving greater brand recognition requires a commitment to sell-through marketing, including co-op arrangements, store events and a fully accessible sales team. Such investments are what its retailers deserve and will now get more of, he adds.
Meanwhile, Propét's investment in a larger assortment is already paying dividends, as evidenced by its solid 2021. "It's been a great year overall," Wang reports. "We've seen a return of consumers to brick-and-mortar, which for a sizes-and-widths brand is very important. And we have many new retail partnerships this year that have been very successful. It's also quite encouraging to hear customers' excitement about our new styles in work/safety, athleisure and outdoor." In fact, Propét's retail sales are up 50 percent over 2020, Wang says.   
Propét's outlook for 2022 is equally bullish, despite supply chain woes. Progress, though, has even been made on that front. "We've dedicated many resources to this, and I'm happy to say that we're now receiving more inventory than is going out," Wang says, adding that the company's ability to increase production and purchasing will carry into future development, marketing and sales. "We're approaching 2022 with great enthusiasm and energy! I'm confident that we'll look back this time next year and share another year of growth for Propét."