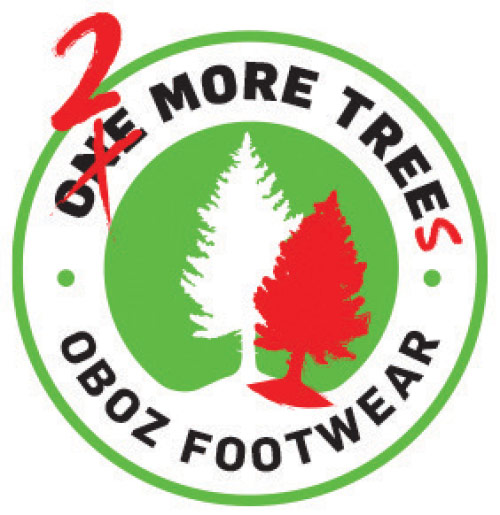 Two trees planted are better than one. So is the logic behind Oboz's decision to now plant two trees for every boot tried on in participating stores and for every pair sold on its website during the month of April. The Montana-based brand, in partnership with Trees for the Future, has been planting one tree for every pair of boots sold since 2007, which amounts to 3.5 million trees taking root and counting.
"We are firm believers that we should celebrate and take care of our earth every day, not just on April 22nd," says Rich Hohne, director of Brand + Consumer Experience. "We've been planting a tree for every pair sold before it was en vogue and with our dealers' help, we hope to eclipse the four million tree mark by early summer."
Last year, Oboz expanded its partnership with Trees for the Future with the Tabora Forest Garden Project in Tanzania. The four-year project plants specific types of trees in the African country that provide families with food sources, livestock feed and products to sell. On average, the "forest gardens" have increased annual incomes by 400 percent over four years.