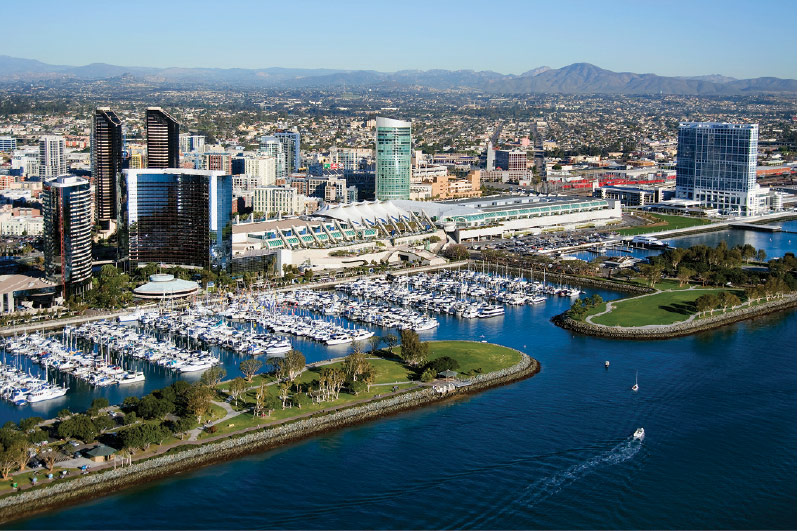 Gary Hauss, director of the new IR (Innovative Retail) show in San Diego (Feb. 1-3), comes to the table with 50-plus years in the retail shoe business and has attended his fair number of trade events. The former owner of the J. Stephens comfort chain knows his way around a show floor, and he also believes he knows what's been missing of late when it comes to trade shows.
"We need a solid West Coast show, but my goal is to become what the WSA show was in its heyday—a true national show," Hauss says. "We're hoping to have the return of top executives attending a show, as many of the heads of states have stopped going to shoe shows. And I'm happy to report that we already have many registered for this first IR show."
Over the past 30 years, Hauss has been a key contributor to the USRA's annual May Event. He is using that event and the former WSA show as his working model because he views a shoe show as much more than line presentations and writing paper. "I want IR show to become the show you attend like a family reunion, where it's more than just reps and retailers in attendance," he says. "As a retailer for over 50 years, being able to build relationships that turn into friendships that then turn into close friends was one of my most important reasons for attending shows. And meeting with the heads of state is how I built those relationships."
Hence, IR's format that encourages plenty of networking opportunities. It kicks off the day before the show officially starts with a 4 p.m. retailer panel about how to navigate one's business in the pandemic and advice on how to move forward. The panel will be held in a meeting room in the San Diego Convention Center. "Retailers generally come in the day before and once vendors are done setting up their booths and or finished with sales meeting, they can swing by, have a beer and listen to our panel," Hauss says. "It'll only be about an hour, so everyone will still have time to go to dinner."
Next up is the opening night "Conversations Over Cocktails" event at the convention center (5-6:30 p.m.), where Hauss will interview David Kahan, CEO of Birkenstock Americas. "It'll be a candid conversation so people get to know David for more than just a CEO," Hauss says. "We'll have some real fun…while having some drinks." Also planned is a casual cocktail party on-site at the end of the second day. Anyone who wants to attend these events can sign up after they register for the show at: TheIRshow.com.
Speaking of attendance, Hauss reports a strong response so far. As of press time, more than 140 brands have registered to exhibit, with many more expected to sign up in the coming weeks. As for buyer attendance, Hauss reports retailers coming from 17 states so far that span specialty independents as well as Zappos, Orva's and Tradehome Shoes, among other larger chains. Hauss credits San Diego for being a great draw. It starts with the city recognized as having the country's best year-round weather. Then there's the ease of getting there. San Diego can be reached from most any part of the country by non-stop flights. Lastly, is the state-of-the-art convention center, which Hauss points out is only a 10-minute drive from the airport. "There are 11,000 hotel rooms nearby, and the Gaslamp Quarter, with its many bars and restaurants, is directly across from the convention center."
Other show highlights include subsidized lunches for all attendees and complimentary coffee and doughnuts the first morning. Adding to the fun will be surprise free goodies announced during the show, like beer, warm cookies and popcorn. "There will be stations around the show floor and we'll announce when it's available," Hauss says. "We also plan to do an activity benefitting the Two Ten Foundation. It will help our industry's charity organization as well as make it fun for attendees—a win-win for everyone."
As for the pandemic, Hauss assures all state and local safety protocols will be followed. "Obviously, safety is our top priority, and we do have plans in place and we'll reevaluate as we get closer," he says.
Hauss is well-aware that launching a new show is not easy. Trying to do so amid a pandemic—at a time the industry in great upheaval—only makes it more challenging. But he's undeterred, believing firmly in the show's overriding mission to bring the entire industry together again. IR's early strong response is reaffirming that belief. "I'm excited, because we already have hundreds of wholesalers and buyers registered," Hauss says, noting that the word of mouth on the show has been amazing. "Of course, I want more, but several key heads of state have said that this amount for a first show, in a new destination, is already a big win."