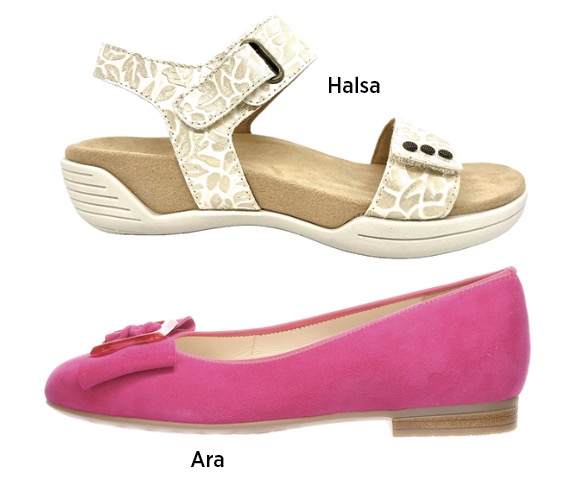 If you booked it, they came. Buyers, that is.
The recent fourth edition of the IR (Innovative Retailers) Show at the San Diego Convention Center proved to be worth the investment, especially for those who did the necessary pre-gaming to book buyer appointments.
"The reps who booked appointments ahead of time said they had one of their best shows in years," confirms Gary Hauss, show director. "Friday was very busy and Saturday, while slower than normal in the halls, many of the booths were still busy." Hauss chalked up the Saturday slowdown to the show being held over a weekend, which made it tougher for single store owners to attend. "We'll be very aware of that in the future," he says.
Melissa Solano, West Coast territory manager for Vionic, says the days of soliciting accounts without prior bookings are gone. "Their time is limited and immensely valuable," she says, noting she met with dozens of existing accounts  and opened a few new accounts with a pre-booked strategy for IR. "We experienced a steady flow of traffic. Buyers were impressed  by our collection's cohesiveness and balance between core and new styles, especially our newer, elevated styles."
Sam Spears, president of Ara North America, says IR was "really, really good," noting that Territory Manager Cherry Shore worked well in advance to book appointments and every account showed up. "Cherry was crazy-busy, and the show proved very successful for us," he reports. It helps, Spears adds, that many consider Ara's latest collection to be the German brand's "best ever, period."
Tony Adams, vice president of Halsa Footwear, reports IR was its best U.S. show to date. "We did the homework and invited key accounts, and the reaction to our product was unbelievable," he says. "IR has done a great job bringing a more diverse group of vendors into the mix, and they're also reaching out to retailers who've not attended, which increased foot traffic, which was much better than last year."
Ditto on the strong traffic per Patrick Percoski, territory manager for Clarks Companies, NA. "The traffic was really good," he says. "If you made appointments, you were busy." Percoski booked 30 appointments, and says he couldn't have taken on more. "Buyers were very intentional about doing business," he adds.
Helping IR's overall good vibes was the overall optimistic mood of buyers. "It seemed everyone was very upbeat about the future," Hauss reports. "Inventories for many are coming down from where they've been for the last year, and buyers were back to looking for newness." Percoski concurs on the optimism. "Buyers were upbeat and positive," he says. "Everyone I spoke with was having great business. It feels like the independent brick-and-mortar business is experiencing an upward trend as consumers seek unique footwear." He adds, "We're in a trend where the consumer has pulled back on buying big-ticket items, like homes and cars with high interest rates, and have turned their attention to buying soft goods."
It also helps having the right merch on display. Adams, who describes Halsa as the "new kid on the block" of fashion comfort, says buyers gravitated to its unique constructions. In addition, he cites "exciting, fresh colors" like its painted leathers as being well-received. "We also offered a new fashion wedge collection that was on almost all orders," he says, noting that buyers were looking for new and fresh brands with higher margins that challenge their existing brands, especially those that are focusing on DTC. "Halsa delivers on all those accounts," he adds. 
Percoski reports a strong reaction to Clarks' Signature and Artisan lines. "Retailers were looking for something different, rather than the same-old looks from the past few seasons," he says, adding that fashion with a notable amount of comfort is a strong trend. "Our Torhill and Mayhill collections, for our more stylish contemporary customer, as well as our Manon Cove wedge and Orrianna Twist fisherman sandals were additional highlights." Percoski notes that color was also very important, as the athleisure trend has gotten consumers used to wearing more color. That is flowing into other style categories. "Material interests were also very important," he adds. "Customers want exciting footwear that strikes an emotional chord. It's style and comfort."