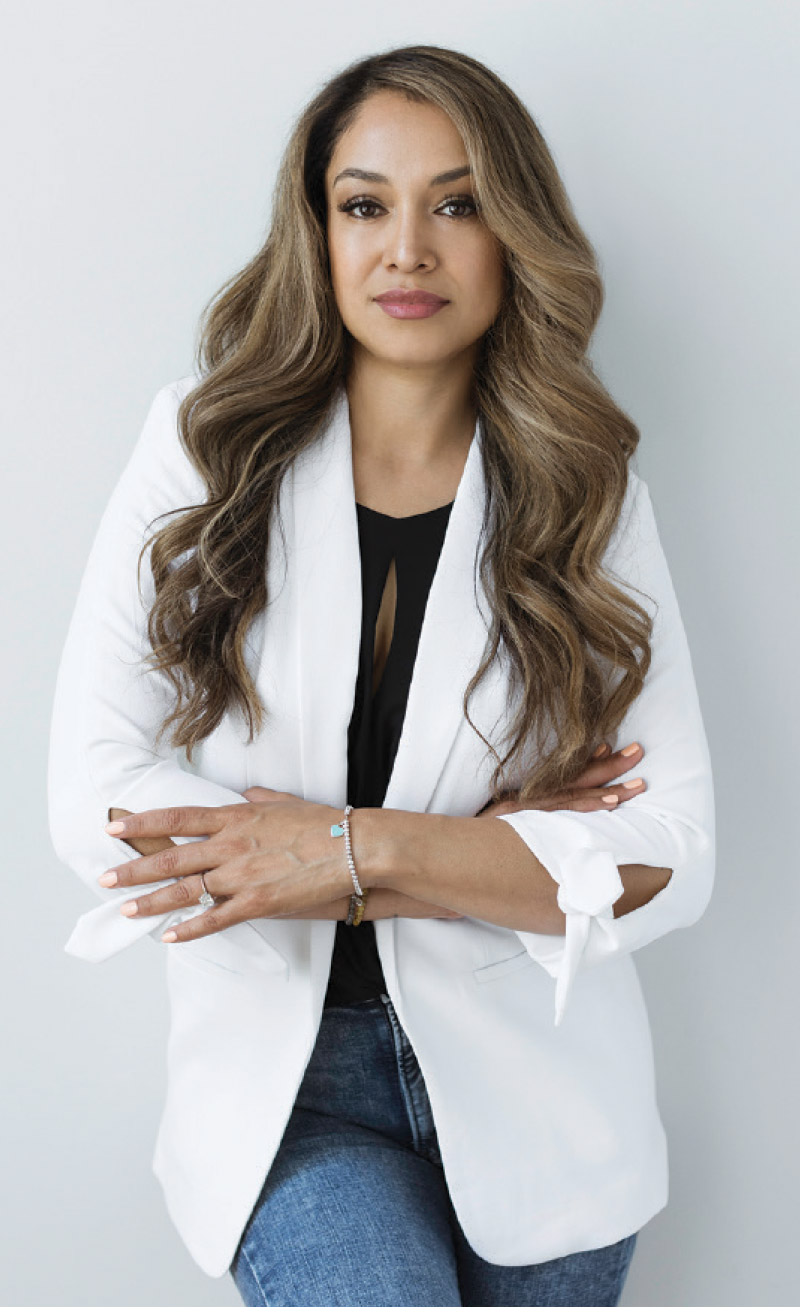 Holo Footwear has burst out of the (trail) running blocks. Since the outdoor brand debuted in 2021, its unique platform of affordability, diversity and sustainability has caught the attention of buyers, including Nordstrom, REI and Macy's. Few startups can boast such heavy hitters right away.
The fast start has prompted Rommel Vega, founder and head designer, to enlist expertise to help manage the next phases of expected rapid growth. His choice: Yuri Rodriguez, a nearly 20-year veteran of Wolverine Worldwide. The exec most recently served in international merchandising for the conglomerate's kids' brands, including Merrell, Saucony and Caterpillar. Prior to that, Rodriguez worked in operations, managing accounts in Latin America, Europe and the Middle East for Sebago, Wolverine and Hush Puppies, among others. She also managed Merrell's apparel and accessories division for a time. Rodriguez got her start at Wolverine working it its "hot and stinky" tannery in Rockford, MI. It was there, she says, that she learned the shoe business from the ground up.
"All I've ever done really is work in footwear," Rodriguez says. "I had my first exposure in leather making and shoe manufacturing, working in the tannery's lab testing samples. I got to see not only how leather is made, but the process of why that has to happen for a shoe to eventually be packaged in a box. I knew then that I wanted to pursue a career in this industry."
Rodriguez's climb up the corporate ladder is an inspirational immigrant success story. She came to the U.S. with her family at age nine and had to learn English from scratch. The family had no support systems. She knew that if she were going to make something of herself, it would only be through hard work, dedication and education. "My father instilled in us that education came first," she says. "Educate yourself and you can do whatever you want, and you can become successful."
Rodriguez has done just that, defying the odds and breaking barriers every step of the way. She worked in the tannery by day and attended community college at night. She went on to earn her master's degree in management the same way. It wasn't easy—and it took 13 years. "I felt like I was going to school forever," Rodriguez recalls. "I was working a full-time corporate job and going to school in the evenings until 10 p.m. with homework every weekend. It's just what I had to do."
Rodriguez also had to blaze her own trail. From day one of entering the tannery to her latest position, she has never fit the traditional profile. "When I started in the industry, nobody looked like me. There were very few women of leadership, in general," she says. But Rodriguez sees that as both an advantage and an inspiration for others. "Having started from the bottom in manufacturing and working my way up, I feel like I bring something to the table that you don't see with many executives in the industry. I also hope to inspire young girls to dream, especially young minorities. Hopefully, they see more people who look like them and who have similar backgrounds, and they'll be inspired to work hard and realize that it's possible."
Rodriguez also jumped at the Holo opportunity because of its enormous potential. The combination of affordability, sustainability and diversity presents a unique and promising platform, she believes. "The white space for sustainable footwear at an attainable price is a driver for us to give it our all to grow this brand and make it something that's a movement that becomes the norm," she says. "Sustainability shouldn't be something that only a few can afford."
Rodriguez is convinced that the demand exists partly because she is the target consumer. She knows what it feels like to want to take part in the sustainability movement but not to be able to afford to—and/or to feel unwelcome. "I'm sure there are lots of people who want to take part—just like wanting to eat organically—but the price points are barriers," she says. Coming from a background of limited resources gives her (and Vega) an edge in understanding this consumer in ways that aren't always considered. That extends beyond selling Holo shoes, she adds. "We want to use this platform to introduce people of all walks of life—economic backgrounds, ethnicities, ages, etc.—to a lifestyle of living sustainably and doing outside experiences."
That's where Vega's creative vision and Rodriguez's business skills will come into play. The duo's respective right- and left-brain talents complement each other when it comes to building a brand for the long haul. "My background is international operations, supply chain management, business development and, most recently, product merchandising," Rodriguez notes. "And with Rommel's design eye and creative brain, that's such a good balance." Full disclosure: It also makes for good partners; Rodriguez and Vega are currently engaged.
Nepotism, however, played no role in this appointment. Rodriguez has been a shoe whisperer on Holo from the early stages of development. It was her idea, for example, to add the sustainable design element to Vega's initial vision of an affordable outdoor brand aimed at a more inclusive audience. The advice came four years ago—before sustainability was top of mind. "We know what our strong suits are, and we have a great sales and merchandising team behind us now, as well," Rodriguez says. "Rommel's putting an incredible team together."
For his part, Vega says he would have been dumb not to hire Rodriguez, whose official title is cofounder and president. That's exactly what he told venture capitalists during a recent call. He cited Rodriguez's 18 years of experience in international operations and learning how a shoe is made working in the tannery as proof of her credentials. "Somebody else was going to hire her if I didn't," he says.
Rodriguez is now officially Team Holo. She's off and running the company from its new Grand Rapids, MI, headquarters. (Holo will maintain a satellite office in Portland, OR.) Her immediate agenda includes launching a DTC site by year's end and getting the marketing and sales teams aligned behind Holo's expanded selection of outdoor styles. Looking a couple of years out, Rodriguez plans to tap her international experience to extend Holo's reach, as well as possible kids' and apparel extensions. "We're really excited about what's to come," she says, adding that leading a brand is a dream come true for her and Vega. "To finally have the opportunity to drive strategy and decision-making—to have the success of a brand in our own hands—is very exciting."
Rodriguez believes she's up to the challenge. "Everything I've had to go through—from having to learn English at the age of nine to overcoming barriers in the industry—has prepared me for this job," she says.