Can trade shows all get along?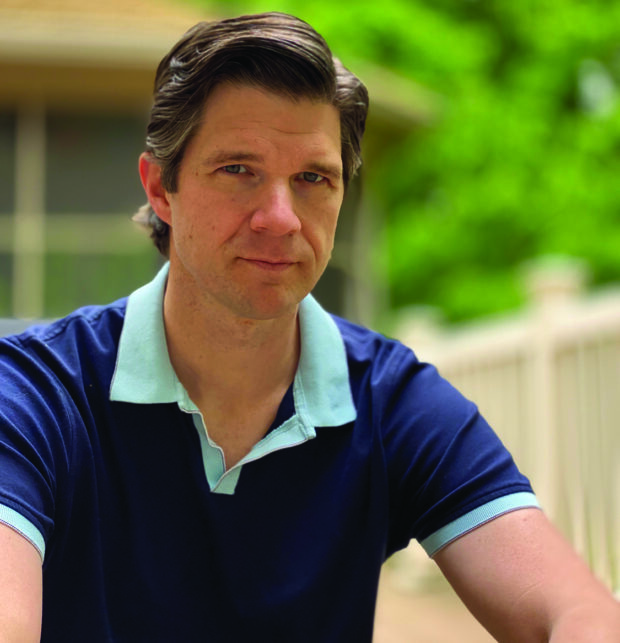 Historically that has often not been the case, as shows have overlapped dates and competed voraciously for exhibitor and buyer attendance—usually in the desire to obtain coveted "national shoe show" status and all the prestige and profits that come along with that unofficial moniker. But that seems so pre-pandemic as shows have all undergone tremendous transformation in an effort to remain relevant and survive in the pandemic-induced new normal. A growing consensus is that shows must coexist rather than compete for the collective good of themselves and the industry.   
At least that's the premise behind the Footwear Retailers & Distributors of America's (FDRA) recently formed Footwear Trade Show Council (FTSC). The organization is designed to align shows in a collaborative alliance to increase information sharing, explore best practices, line up critical dates, adapt to merchandising model shifts and to strengthen the industry overall. Joining FDRA and the Fashion Footwear Association of New York (FFANY) in the council are Informa (organizers of Magic and Project), The Atlanta Shoe Market (TASM), Dallas Market Center, MICAM, Footwear Show New York Expo (FSNYE), Chicago Shoe Market, Boston Shoe Travelers Association (BSTA), Great Event Show and The IR Show along with industry organizations USRA, NSRA and NST.
Matt Priest, president and CEO of FDRA, cites the current highly fragmented and regionalized show landscape as a key impetus for the council. "We thought the time was ripe to gather all the players in one room to begin developing and, in some ways, rekindling our relationships across shows," he says, noting that the plan is to meet regularly virtually and in-person. "First and foremost, we want to strive to synchronize dates so that buyers aren't pulled in competing directions throughout the year," he adds. And while Priest readily admits that may not always be possible—FFANY and IR Show dates overlap this August—it's a priority for FTSC members. Another key objective, Priest says, is sharing best practices that will enhance the experience for buyers, no matter which shows they attend. "This may include new health and safety protocols, enhanced retailer incentives to attend a show or even on-site innovations and engagement," he says.
Laura O'Brien, longtime director of TASM, says FTSC reminds her of the days when the National Shoe Travelers Association, then based in St. Louis, gathered with about 19 industry organizations twice a year to share ideas. "It was great," she says, noting that if FTSC can achieve a similar working camaraderie it should be helpful. "I'm always willing to share my experiences, dates, etc., and hopefully that will be the consensus of the others," she says. "That's the only way this can work. If everyone is willing to be open and honest with dates and ideas, I think we can all work together for the betterment of the industry."
As a trade show producer for over 30 years, Phyllis Rein, president of FSNYE, says the overlap in dates has always been a major concern of buyers and sellers. "Eliminating this obstacle and confusion by spacing out the dates will be an efficient way to serve our industry," she says. "Together with transparency we can continue to grow and serve our prestigious footwear industry."
Gary Hauss, director of the IR Show in San Diego, believes sharing best practices can only help. As for the overlapping of dates, however, that might be more of a challenge as some show dates are locked years in advance. "There are also dates that work for some members that I don't think they'll change just because it's better for someone else," Hauss says. "And there are some of us who are just getting started, and we have limited power in deciding what dates we can get from convention centers." Still, Hauss believes communication is better than not talking at all. "As long as we keep the vendors and retailers as the most important part of everything we do, then I believe the council can mean something."
Priest, along with Sandi Mines, FDRA vice president and FTSC chair, are confident the council will serve its stated mission. It must, Priest believes, if shows want to remain relevant in a fast-changing industry landscape where product development cycles are changing rapidly, which means show schedules may need to shift to adapt to new needs. "That is just one big issue we think this group can help address together," he says. "In our new and fragmented post-Covid environment, shows of all different types and sizes are looking for opportunities to ensure that buyers and sellers are connecting in impactful ways in markets around the globe. This new group will enhance those efforts."
On that note, other shows are welcome to join the council. (The next meeting is tentatively scheduled for FFANY week, June 6-10.) "We cast as wide a net as we could in the U.S. to make sure we invited all the regional and semi-national shows to the discussion," Priest says. "By no means are we looking to keep anyone out, and if new and exciting shows emerge, we'll welcome them into the conversation."
Which begs the question: Can shows get along—and prosper? "That's the all-important question," Priest says. "None of us are guaranteed to prosper but each is committed to work hard in service of the industry. If we stick to that, we'll have a better shot at prospering, collectively. Communication is key." Priest adds, "There are many existential threats on the horizon that are out of our control. When and how and where we gather to buy and sell shoes to each other should not be one of them."