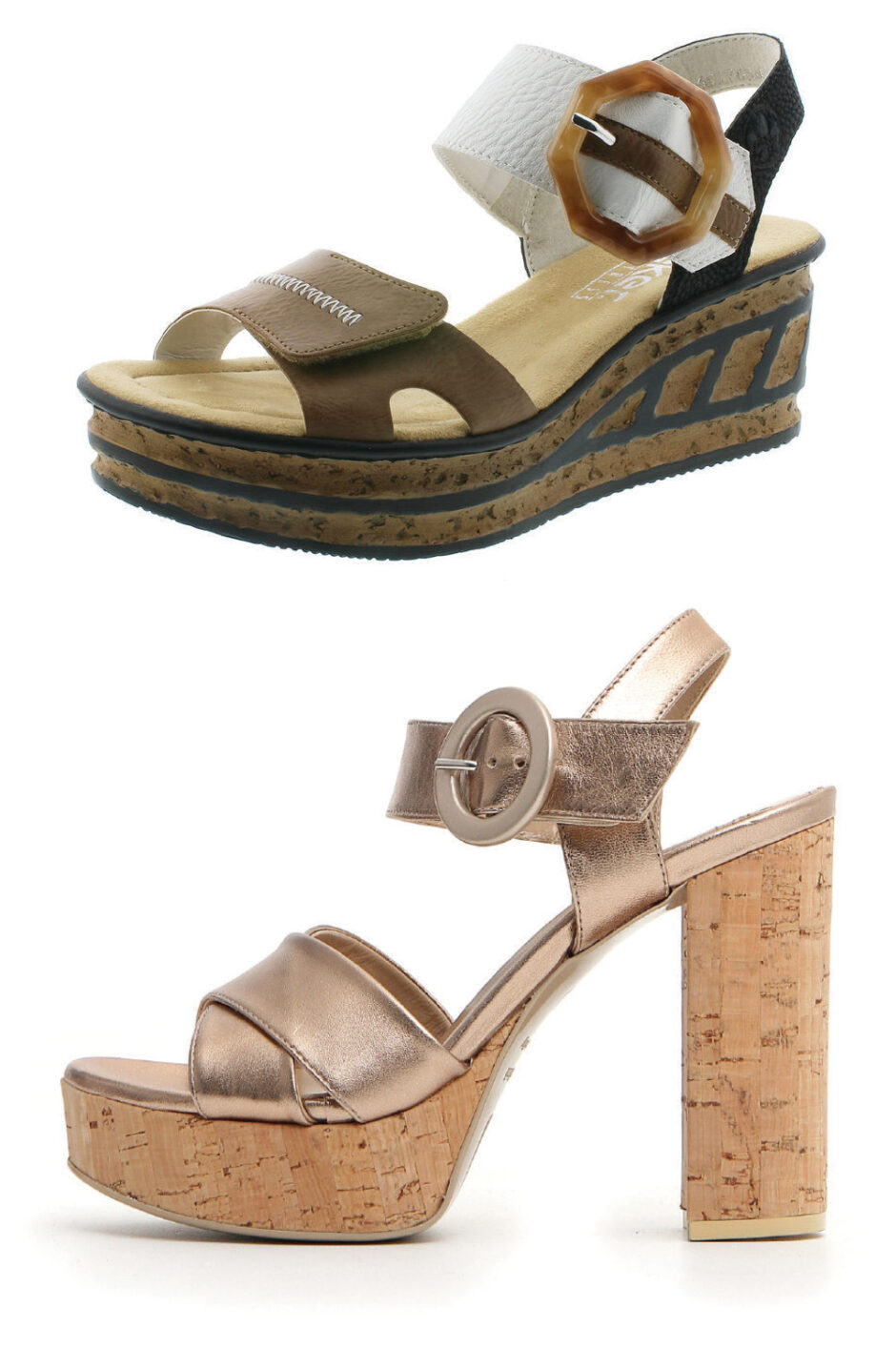 Shoepeople showed up in force at The Atlanta Shoe Market (TASM) held last month at the Cobb Galleria Centre. If there is such a thing as "national shoe show" status, TASM currently holds it.
Laura Conwell-O'Brien, the show's executive director, reports buyer and exhibitor attendance were both up 20 percent from the previous edition and, square footage-wise, this ranked as the biggest in TASM's decades-long history. "We were 100 percent sold out," she reports. "We had retailers attend from 42 states and 16 countries, including first timers such as mT.J. Maxx, Burlington and Zappos."
Even better, Conwell-O'Brien reports, was the positive mood percolating throughout the show. "There was not one negative word from the set-up day to the last day of the show," she says. "People have been excited to be back in-person since Covid, and while this was our fourth show since then, the enthusiasm and excitement this time was unbelievable. The show has definitely reached national show hype, as there really isn't another one that you can attend in the U.S. on this scale."
Rich Rask, president of Rieker, Remonte and R-Evolution, reports buyer traffic and quality were both excellent. "We saw buyers from regions we haven't seen before in Atlanta," he says, citing appointments from stores based in Nevada, Oregon, Washington and California, as well as more than usual from the Midwest. "The energy was at a high level, as well." Rask notes that sandals were a hit across its Spring/Summer '23 collections. "Fashion sandals with dressier accents," he says. Popular colors included rose, metallics, beige and pistachio. Adjustability aspects—in the heel, vamp and forefoot—were another popular draw. "Basically, it's about security for the customer so she can adjust all areas to fit her precious feet," Rask says.
PJ Propes, vice president of sales for NeroGiardini, reports a similar level of quality in regard to traffic. "The Atlanta show keeps getting better, in both foot traffic and quality of buyers," she says. "It was our best show yet, with steady traffic all three days." Of particular interest to buyers, Propes says, was the Italian label's casual-chic wedge sandals and sneakers. "Buyers also reacted favorably to our Spring/Summer '23 'glamour' collection of dress and day-to-evening shoes, as well as the U.S. launch of our men's capsule and handbags," she says. "These are proven NeroGiardini categories in Europe, and we are excited about the reaction we're getting here."
Laurel Tate, co-owner of Two Sole Sisters in Boulder, CO, says TASM is now the store's most important buying trip of the year. "Almost all of my vendors, European companies as well, attend this show," she says. "We had appointments scheduled on-the-hour the first two days and the morning of the third day. It's absolutely crucial for our buying season, and we continue to be impressed with the Atlanta show's offerings." As for trend highlights, Tate reports "loving" lavender on suedes and leathers, the continued strength in sneakers, and the "thrill" of seeing actual shoes making a strong comeback. "We discovered a 'new to us' brand from Brazil, Carrano, that has buttery soft leathers and bright pops of color at a fantastic price point," Tate adds. "We're looking forward to sharing them with our customers next spring."
It appears a lot of retailers will be sharing All Black styles next spring, as well. Marty Rose, agent and distributor for the division of ACL Footwear Co., says the brand shattered its orders goal set for TASM. "We set a goal to reach at least $100,000 in written orders, which we exceeded, and we still have several large customers to follow up with," he reports, adding that buyers were very upbeat. "I expected conversations about recession, but that didn't come up."
Avre, a new athleisure brand with a sustainability and social responsibility platform (see p. 46), also reported a strong show, according to Julie Kuo, cofounder of East Lion Corp. division. "This was our first time exhibiting in Atlanta, so this was a learning experience for many buyers, but Avre was received very well," she says. "Buyers loved our neutral color palette and overall styling." Kuo adds that buyers were all business at TASM. "Atlanta is focused on footwear, and buyers came to write orders," she says. "They were optimistic, looking ahead and ready to get things back on course, which we love and support."
Tate of Two Sole Sisters says TASM is easy to work due to its user-friendly layout. She adds that the overall vibe is incredibly positive, which she attributes to it being a show focused on writing orders. "Retailers are here to do business; you don't get looky-looky and waste vendors' time," she says.
Conwell-O'Brien doesn't plan to tweak the TASM recipe much. Why mess with success? She'll continue to find ways to work in as many exhibitors as possible within the existing location while keeping costs down. "Countries want to build pavilions and we're increasingly getting interest from the apparel and handbags sectors," she notes. "We'll find the space as needed, like always. Our goal remains the same: to be a writing show, first and foremost. What matters is what goes in the bank—writing orders."