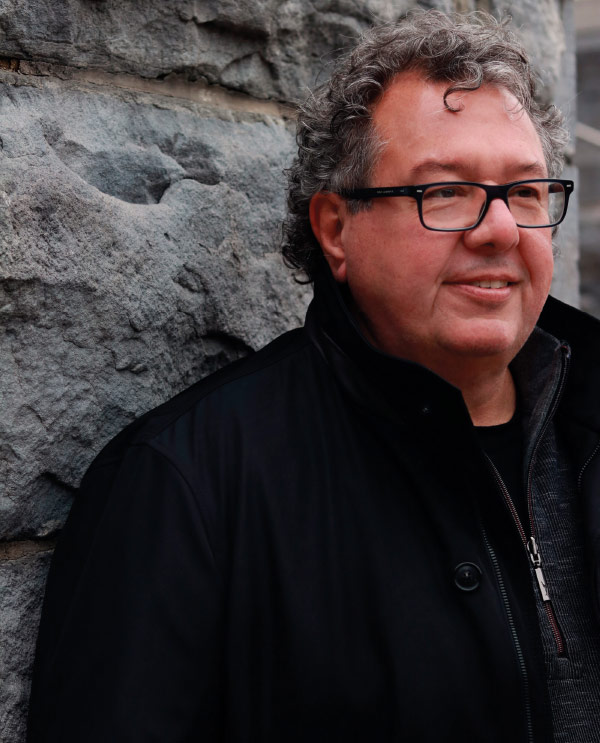 They say Rome wasn't built in a day. Nor is it a simple task to reposition a footwear company that, for the past six decades, specialized in winter boot manufacturing. But over the past five years, Steve Sedlbauer and his team have done just that: a complete rebuild of the business into a year-round, "urban outdoor" lifestyle brand. Cougar Footwear hasn't abandoned its cold-weather heritage; rather, it has incorporated many performance attributes that customers have come to expect (think waterproof and insulation) into elevated styling. The company has also infused its unique Canadian DNA into spring silhouettes, providing a fresh take on sandals and casual sneakers and creating a critical year-round cohesion for the brand.
"We're now ahead of budget for the year, and the most encouraging and exciting aspect of our business is that we're starting to have significant success in the U.S. market," Sedlbauer says. In fact, he expects it to surpass Canadian sales volume within a couple of years. "Success breeds success, and we're excited about the momentum and direction of our company. We have a new story to tell that's not just how low our price is."
Cougar's transformation, however, has not always gone smoothly. It required hiring new personnel, embracing new thought processes, learning new skills, developing new and unique products, finding new sourcing partners, employing new marketing concepts, taking new risks…new everything, really. Then there are the market forces that have forced the company to turn on a dime. One such serendipitous change of direction provided the catalyst for much of the company's recent success, Sedlbauer says. It happened last January when a couple of key private label customers canceled their orders. It wasn't anything Cougar had done wrong; it was fallout from the Retail Apocalypse. Those lost orders were a blessing in disguise because they forced the company to double down on its own brand. "It forced us to really look at what we were doing, to do things differently and to do them a lot better than we had been doing," Sedlbauer says. "It's been a very good exercise for everyone on our team and the company as a whole. A lot of great things are happening now as a result."
For starters, Cougar's sales are up for the year overall, and the prospects for continued growth in 2019 and beyond are strong, reports Sedlbauer. "Our sales are up considerably, especially when you take into account one of our biggest customers in Canada [Sears] went out of business," he says. "We still booked about a 10-percent increase compared to our previous year, which included Sears." Sedlbauer credits the growth, in part, to the transition to more elevated product, specifically in terms of leather styles. "In Canada, where we are a mature brand, we opened doors that we wouldn't have been able to in the past," he says. "We've had some nice success there. Plus, selling a higher price product, we don't have to sell as many pairs to do the same total business. Our units might actually be down overall, but our dollars are up considerably."
In addition to creating good designs and finding the right materials, Sedlbauer says Cougar had to realign the entire company to fit the new model. "It's not just a case of let's go make some samples and sell them," he says. "It affects all areas of the company and requires a completely different mindset—a re-education of the salesforce and everyone else to change their focus and look at who we are now doing business with and how we are doing so differently, as well as how to court more of those types of customers." Cougar's new retailers include high-end department stores like Nordstrom and Lord & Taylor as well as an array of better-grade independents. "We weren't in these accounts previously," he says. "Now we're growing nicely with that ilk, and while it may not be the biggest segment of the market, there's plenty of room for us to grow and expand our distribution in it, particularly in the United States. It's where we are focusing on going forward."
These new channels of distribution offer fertile ground for growth, and Sedlbauer finds them a refreshing alternative. "The bottom line is we made a decision not to join the race to the bottom," he says. "At some point it becomes just price, price, price, whereas this approach is more of a value proposition. We don't have to be the lowest price if we provide a good value." Plus, he says, it's a lot more fun. For one thing, Sedlbauer doesn't miss having to dig for new ways to take costs out of Cougar products. That endless margin call has stopped ringing in his ears. The quality-over-low-cost model better suits his mindset and his vision for what may be a smaller (but likely healthier) company. "I don't wake up in the morning, put my feet on the floor and say, 'I want to have the biggest shoe company in the world,'" he says. "I want to be proud of what our brand stands for and the products we make. It's really a more enjoyable part of the business to be in."
The repositioned Cougar Footwear mirrors rebuilds that have become de rigueur among professional sports franchises. New players, management, strategies and analytics are introduced with the aim of creating a winning culture and a championship-caliber team. Failure to renew, rethink and reposition is a recipe for losing—in both sports and fashion. Of course, it's not easy to do. It involves painful decisions—like letting long-time veterans go, if necessary. But a thriving company sure beats a dying one where everyone is let go eventually. "We've been really working hard on this initiative to elevate our brand both from a product and an image standpoint, and it's involved every aspect of our company," Sedlbauer says. "It hasn't been easy and there were no guarantees, but seeing things work has been encouraging and rewarding. It confirms that we're doing some things right. It's turned out to be a very positive experience for our company."
Has this transformation of Cougar Footwear required a complete change of culture?
Yes. It's been an everyday effort for the last couple of years to align everybody and get them focused on the same page. And while this process first began about five years ago, it's really started to gel over the last two years. It starts with management, which has to communicate the new focus to the team, several of whom are members relatively new to the company. We have been doing a better job explaining what we're doing to our employees—and our retail partners. The success we've experienced of late didn't happen just because we showed up. Our people are doing their jobs, and because we are all more aligned in our thinking, we've become much more effective.
So how would you describe the new Cougar?
We describe it by how we define our target customer: She's the stylish mom and the casual fashionista. While we're not high fashion, there's a much higher fashion content to our products now. The other big factor is the uniqueness of our product. We need to be sure that people don't look at our line and say, 'Nice knocking off that brand or that brand.' Our product development and design teams have worked very hard to achieve that distinction, which is not easy to do.
Five years ago Cougar was a winter boot brand and today it's a…?
We had some products other than that back then but we were more pigeonholed as a winter boot brand. It's just taken time to break through, and it's not been just a matter of making the right products but also making the right products for the right retailers. I think that's maybe what we were doing wrong a few years ago. We've refocused since, and there's a lot more dialogue going on about who we sell to and why we are making these specific designs. It's a better product synergy all around.
In addition to elevated styling and better-grade materials, how is this new direction being presented to consumers?
Years ago, when we started working with a branding agency, part of the strategy was to elevate the product but talk in a less technical way. For example, waterproof is something we can own but that aspect is not as hard a sell as before. The first words that come out of our mouths now aren't waterproof or insulation, it's more about fashion, style and materials. The waterproof aspect is there if you need it—like an airbag in your car, but you hope you don't need it. We also present the waterproof aspect as more than just keeping your feet dry. A product made with waterproof materials enables the boots to look better longer. Those materials are easy to care for and withstand the elements, and that creates a better value for consumers. You spend x amount on a pair of shoes that over time are going to look better than a pair that isn't made with that protection. It's a better investment.
What else are you doing to introduce the repositioned Cougar to consumers?
We are investing in a lot of sales promotions, which go way beyond the typical trunk show. These are more like elaborate in-store events run by our brand ambassadors and include gifts with purchases. It's really not about selling as much as it's teaching consumers about our brand. It's a very grass roots effort. For example, our event this fall with Lori's Shoes in Chicago generated a lot of excitement around our brand. Even after we left, the excitement remained as the staff was up on our brand and we generated a lot of reorders. The events are backed up by social media to create a further positive halo around the brand with consumers. An added bonus is the buzz generated about our brand among other retailers that heard about it and want to hold an event too. We'll be expanding this initiative going forward. We got one coming up next month with Double Diamond in Park City, UT. It'll be held during the Sundance Film Festival and while it's not officially aligned with it, the timing is great.
How many such in-store events are you planning for next year?
About 12. It takes a lot of resources to pull these events off properly, and it will require us to invest a lot more. But the feedback and results we are getting is exciting. It's also a great learning experience.
What have you learned?
One of the more interesting things we've learned is the breadth of our brand's appeal. We sort of thought we knew who our customer is as well as who we should be targeting, but the Lori's event revealed that it's a much broader age group, which is a positive. The other thing that came out of that event is the weather hadn't really turned, yet our fashion product that happens to be waterproof still received a positive reaction. It helps confirm that what we've been doing is working—the consumer is understanding and liking it.
It's harder than ever to get onto store shelves, but it's a case of if you build it they will buy, correct?
It's about showing them compelling product that's unique and of value. But it's also having the right salespeople to develop those relationships. People who understand the retailers' businesses and know what's important to know about our brand and distribution. Distribution is key—that we're in the right places and not the wrong ones.
Contrary to the opinion of some wholesale execs, retailers are receptive to new brands, styles and concepts.
They are. A lot of them are using their websites to test brands and new styles, and if you can prove yourself online you can get into their stores. We've been able to do that with varying degrees of success. We haven't had a lot of false starts or major failures. It's very encouraging and exciting.
How has this fall been going, sales-wise?
It's been quite strong for us starting in mid-September. We had a pretty healthy inventory position, and we've been going through it at a good clip. Whether it's been a case of retailers that hadn't bought yet or we're filling in on product that has sold out, we're experiencing success, especially in our leather waterproof boots that don't look like snow boots. And retailers are telling us that we're taking share from other brands.
Momentum is a powerful thing.
It is, and we're getting more aggressive but actually reducing our SKUs. We discovered that was part of our problem before: trying to do too much. The SKU count had always been left to our product development team but now with our new salespeople in both Canada and the U.S. it's a much more scientific approach. It'll be about 25 percent less SKUs overall for Fall '19. When we meet with our retail partners, we'll be able to tell them our story better and guide them to what they should be buying. Too many SKUs is just confusing. A more focused product offering also helps in terms of financing inventory and production becomes easier when there are less styles to deal with.
With less styles to choose overall, how do you avoid overlap of selection?
We have a selection of product that's focused primarily at a regular-priced model business, and there's another segment for retailers that have more of an off-price model. This way when a retailer gets a shoe in, the guy down the street or on the internet isn't selling the same exact style off-price from day one. We've explained to our retailers what we're trying to do and they've been cooperative in working with us on this policy. It's not a real MAP policy, mind you, because we've found that to be difficult to police and enforce, especially in a seasonal-driven business. The fact is everybody wants to make more money—they want to sell more shoes at a regular price, if they can. That's what the goal of the program is, and we want to keep everyone aligned to that.
How are the efforts to expand Cougar's spring collections going?
We're pretty pleased with our Spring '19 results. We're delivering a couple of sneaker styles, sandals and a package of hand-sewn casuals, which is all new for us. We've basically been a rain business in the first quarter and then would go off the grid for the second and third quarters. So we're pretty excited about delivering our first collections of second and third quarter goods this coming year. Like with our fall collections, we've introduced uniqueness at a great value. We studied what price point we need to be at and what product made sense for our same customer in the fall and winter. On the retailer side, we tried to make sure there's a solid connection between the product and the brand. Our design aesthetic is clearly visible across the fall and spring collections.
What is the percentage of spring product overall?
Counting the rain product, it might account for 20 percent of our overall business. We'd like for it to get to 30 or 40 percent. It's going to take time, but if we experience success with our Spring '19 collection we expect it to start growing. Three years ago, spring accounted for 5 to 10 percent of our overall sales.
Has this re-build been harder or easier to do amid the so-called Retail Apocalypse?
It's hard to say, but it might be easier because I sense there's a more open-mindedness for new ideas. Retailers realize that things they've done for a while aren't necessarily working anymore. It could be partly that as well as the fact that other brands are having a tougher time and aren't performing in that space. It leaves the door open for us.
Has the simmering trade war between the U.S. and China impacted your business much?
We started looking elsewhere just because the whole industry is, which started before the tariff wars. We don't want to have all our eggs in one basket, and China has been challenging at best for some time now. The threat of tariffs is only escalating that. We're looking at other places in Asia. In addition, Canada now has a free trade agreement with the EU so we're looking to do some production there, particularly in our elevated product lines in Italy. We've also just shipped our second fall season of leather boots under our mid-tier brand, Storm by Cougar, out of Bangladesh.
Is it easier or harder to have sourcing spread around the world?
It's challenging because we are not a huge company. We have a smaller team and this requires more travel. While we have local partners in these places, it takes time to sort through and make sure we're working with the right ones. We have to test before we go full steam, and that's why we're making our mid-tier brand first in Bangladesh. We want to prove we can do it before we go too far with that region. The Dominican Republic is another possibility. We just started looking into that. Remember, we're not just focused on price. It's not just about going to a country with lower cost factories. It's looking at the strengths and capabilities and whether they align with our brand. Those sourcing partners are out there, but not without a lot of hard work and travel.
Speaking of countries, any advantages of being a Canadian company?
When we started our initiative a few years ago to elevate our brand profile, we didn't see being from Canada as really important. But we've recently been getting more interest internationally, which partly may be due to the Canada Goose factor. That brand is creating a greater awareness of our country and particularly cold-weather products. We're thinking we should turn up the Canadian quotient a little bit to tap into that international appeal. While currently small, our international growth is encouraging. We are doing some business in Northern Europe and a little bit in South America. Our brand story, our authenticity and the Canada halo are all factors that could lead to further growth internationally.
Canada Goose has made Canada cool.
Yes. And remember when Hunter hit it big: rubber boots went from $39 to $150 dollars. Well, Canada Goose's benchmark is $600 and up for parkas. In certain markets, people buy them like popcorn. That has a great halo on all Canadian brands. It's premium product with more perceived value. It certainly can't hurt.
And Canada Goose is about to enter the footwear business as well.
Their acquisition of Baffin is really well-aligned because both were originally utility brands—workers going to the far north in minus 40° weather wearing Canadian-made Canada Goose parkas and Baffin boots. I think it's a brilliant move, and I wish them the best because it's only going to help Cougar with more awareness of the Canada factor.
Any advice for retailers—your soapbox opportunity?
A lot of retailers still underestimate the power of social media. Many will say, 'Yeah, we have a blog…' But they don't invest in learning about what it can really do for their business. We've invested a lot in that area. It's how we're generating much of our brand awareness with consumers. Plus, the analytics are amazing. It's so efficient and full of valuable information. We use all the major platforms, and we've invested heavily in digital advertising. It's incredible how focused it can be and how much data we can get back on the products featured in those ads—what exactly people are looking at, where they are buying it, where they live, what their age is, etc. Retailers really should pay more attention to what social media can do for them.
Speaking of possessing strong analytics, what's your take on Amazon?
We've chosen, for the time being, to avoid selling on Amazon. We believe it's helped protect our brand image quite a bit. And while we don't prevent retailers from selling on Amazon Marketplace, we don't encourage it.
Might selling on Amazon be an eventual necessity?
Maybe I'm old fashioned or naive, but I think there's always going to be a customer that wants a different experience. I believe the retailers that understand that—and there are more and more starting to thrive even with Amazon—will survive quite nicely.
Is it fair to say you're an optimist when it comes to the future viability of retail?
Yes. I don't see a total shift to online. Although shopping in stores may become a more urban than suburban thing. You go into a city because you want to shop a greater assortment of stores and broader selections. It's a better experience, whereas the suburban shopping mall in a lot of areas is struggling because there's very little difference between them. I don't spend any time in the typical shopping mall more than absolutely necessary. But there are certain destination retailers I'm excited to shop. That's what has to be done in general with brick-and-mortar stores.
What do you love most about your job?
I love building a younger team for the future. Being surrounded by younger minds with new ideas helps keep me going. I also love working with our team on product development and design and taking pride when seeing people who want what we've made and are willing to part with their hard-earned money to get it. That's all the satisfaction I need.