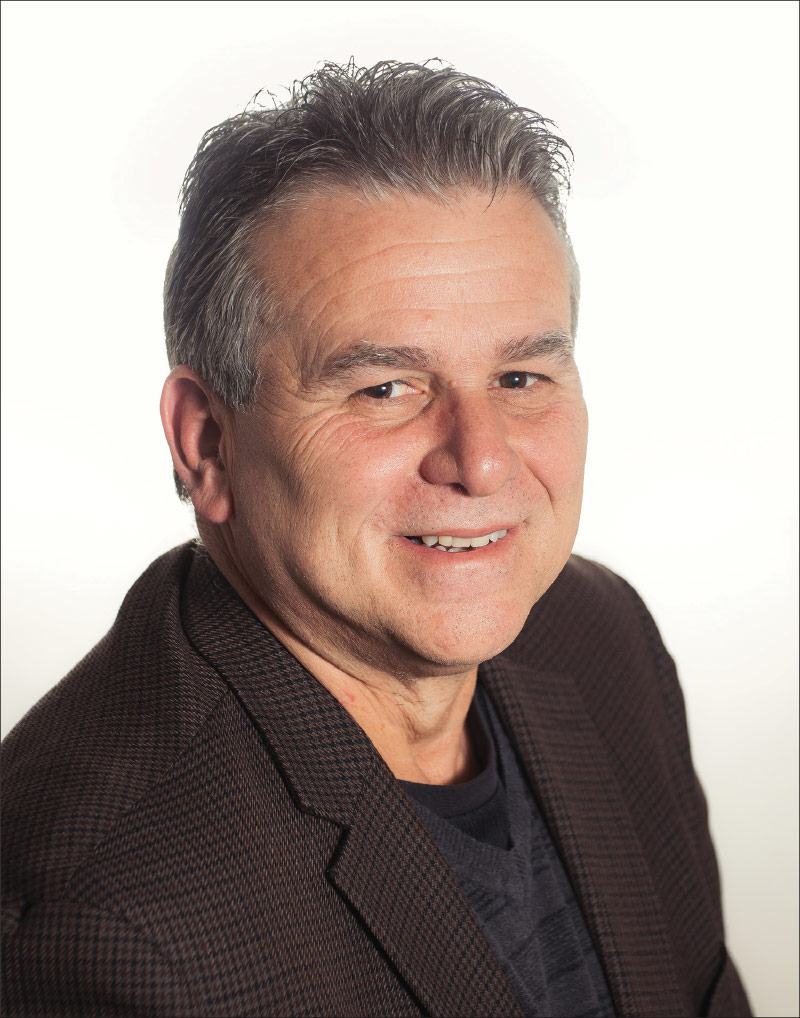 Charlie Liberge has wanted to manage a brand like Quoddy for years. All the ingredients the industry veteran salivates over are in the brand's recipe. Made in the U.S.A. component? Check. Premium-grade, comfort product (i.e. strong margins)? Check. Rich brand heritage? Check. Dedicated owners and employees? Check. A chance to tap into his decades of experience, from startups to market leaders across the retail, wholesale and components industries? Check. Significant growth potential? Check.
Liberge didn't realize an opportunity like Quoddy existed—until owners Kevin and Kirsten Shorey called his recently launched consulting company, Rise Global Partners, for help with their CEO search in the fall of 2019. Call it footwear fate. The more Liberge learned about Quoddy's history and realized its potential, the more convinced he and his associate, Paul Healey, were that this was a dream management opportunity. So instead of offering headhunting services, Liberge presented the Shoreys with another idea. "I told them that I had a cheaper but potentially more profitable and fun option for all of us: Hire Rise Global Partners as day-to-day management and you'll get Paul and me, two executives for the price of one," Liberge says. The board and the Shoreys agreed and hired the duo in November of 2019.
Liberge and Healey, his industry friend of 35 years, believed that with the right systems and leadership they could grow Quoddy's core customer bases of Made in the U.S.A. and handsewn fans, and attract new demographics with an expanded product offering. But it would be no cake walk. The business had stagnated due largely to antiquated procedures. "Their systems were just horrendous," Liberge says. "The processes and procedures were probably as old as the company was."
Fortunately, fixing that stuff is Liberge and Healey's specialty. They know the ins and outs of the shoe biz. Countries, factories, constructions, contacts…they are hands-on industry insiders. Collectively, their resume includes management stints at Nike, Stride Rite, Bauer, Earth, Pentland and Jones & Vining. (Liberge was president of the components supplier for about four years before launching the consulting business.) Beyond that, they loved Quoddy's good bones and foresaw a bright future. "The product is absolutely phenomenal," Liberge says. "The factory employees are so dedicated, and they are incredible craftsman."
Case in point: Not long into the new partnership, Liberge decided Quoddy should add a couple of styles he believed were missing from its line, including an oxford. Within days, the factory came back with a finished sample. "The shoe was beautiful," he says. "They are capable of making anything but a vulcanized sneaker."
To date, Quoddy's offerings now include rain boots as well as leather accessories such as belts, bags and wallets. Liberge has also made the most of his extensive sourcing contacts, and Quoddy now offers men's and women's sandals collections made in Vietnam. A few other collections are sourced in the Dominican Republic and Brazil. But, he adds, for customers partial to Made in the U.S.A., every style can be manufactured in Quoddy's Lewiston, ME, factory by request.
In addition to Quoddy's strong potential, Liberge and Healey want to do right by the Shoreys. Since acquiring the brand's name rights in 1997, the couple has worked tirelessly to make the relaunch a success. They began by making shoes in their barn to supply the Quoddy Wigwam, a nearby store that they purchased from Kevin's grandfather. (The Shorey family has made shoes in Maine for more than 100 years.) In 2009 they made an investment leap, acquiring the former Cole Haan factory in Lewiston, and hiring a CEO to run day-to-day operations. Despite those efforts, the business struggled. By 2019, production had flatlined to about 5,000 pairs a year, the retail client roster numbered less than five and the factory employee count plummeted from 110 to 19. None of these problems stemmed from lack of commitment on the Shoreys' part, Liberge stresses. "They've put their hearts and souls into this business; everything they own is invested in this company. But they've been so wrapped up in how messily their organization was being run that they got lost. They deserve better."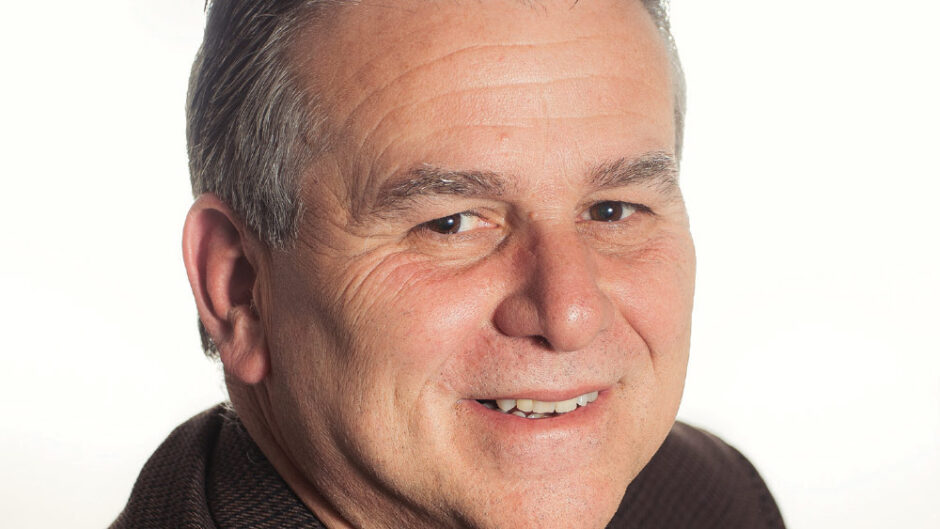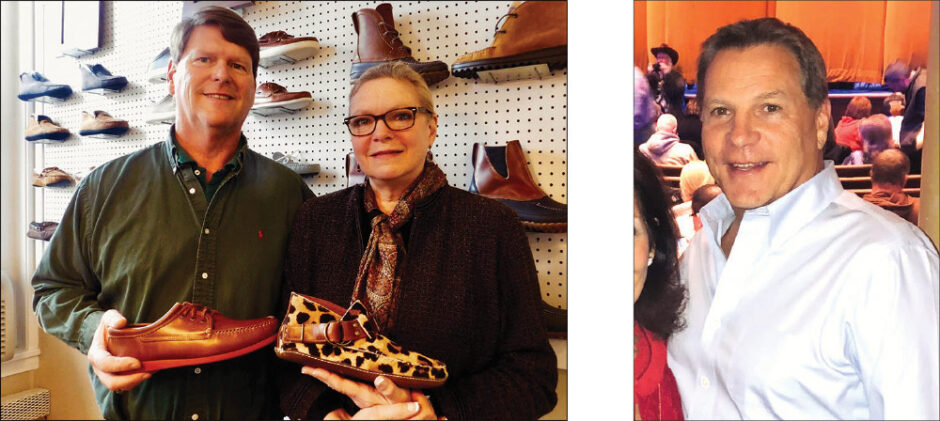 Liberge and Healey are confident that things will improve dramatically. The way they see it, the only direction for Quoddy is up. Targeted retail distribution alone presents tremendous growth potential. Expanding into new styles, categories and customer bases are additional growth opportunities. Then there are the improved efficiencies that will increase profits. For example, Quoddy had been shelling out $8,000 a pop for shoe dyes and now, thanks to Liberge and Healey's contacts, pay $2,600. "They just didn't know anybody else," Liberge says. "Pretty much every day they tell us, 'I wish you guys were here 10 years ago.'"
Liberge and Healey are there now, and despite 2020 having laid waste to their initial game plan, Quoddy has navigated the pandemic well. For starters, when overseas factories shut down, Quoddy's remained open. What's more, its slipper and casual collections have been right in step with the new fashion normal. In fact, slipper sales spiked 60 percent in 2020 and the company reported the highest overall sales volume in its 24-year history. What's more, sales are up 114 percent in the first quarter of this year. "It's all kinds of styles," Liberge reports, noting that women's sales have risen 28 percent over the past 15 months. "We're also doing limited-editions in select styles and colors; the reaction has been crazy."
Liberge believes Quoddy has actually benefitted from its lack of brick-and mortar distribution during the pandemic. Ever the entrepreneur, he is used to curve balls and saw the potential silver lining right away. "When the pandemic hit, the first thing I told our team was that we're in a better position to maximize volume because we didn't survive on stores being open," he says. "We continued to fulfill orders for our catalog customers and DTC, and we delivered quicker than those who sourced overseas."
Liberge believes Quoddy is just getting started. The brand has all the ingredients to become a "very profitable" business, he says. And while it may never be the biggest on the block, its unique formula presents potential for retail partners who are seeking strong margins and at-once capabilities as well as those who cater to a clientele with a hankering for well-crafted products that can be made in the U.S.A. "Quoddy could become a $10- to $20-million business," Liberge says, adding that the company is forecasting "at least 50 percent sales growth" for 2021.
It's a potential everybody-wins scenario: The Shoreys' dream for Quoddy is finally realized, and Liberge and Healey have their dream management job. A cherry on top for Liberge: Of all the stops in his long and winding career, Quoddy just might be the most gratifying. "We can do things with this brand that I've wanted to do for years, but I've never been able to," he says. "I'm just blown away by how enormous this opportunity is."
Why might co-managing Quoddy just be your dream job?
First, it presents a lot of growth potential. Second, the product we make is incredible. Our factory workers have worked for all kinds of companies, including Bass, Dexter and Cole Haan. Over the years, Quoddy has also made shoes for Ugg, L.L. Bean and others. That level of quality and craftmanship, plus their ability to make shoes almost instantly…that's just so exciting to me. Quoddy also presents the most gratification potential, personally. For example, I've been a huge U.S. manufacturing supporter going on 15 years, but I could just never get anybody to agree. It was always the costs are so high, the costs are so high…Well, you know what, the costs are higher, but if you present it in the right light, the costs have little to do with how profitable that type of business can be. It's about the right margins and not necessarily the most volume. Retailers can sell 10 pairs of our shoes per week and make more margin than selling 100 pairs of lots of other brands.
That can be the difference in them staying in business.
For sure! I also think there are a lot of consumers, especially those between 20 and 45 years old, who are looking for smaller, higher-quality brands. They want to discover them, and frankly there are not enough of them right now. And retailers need them. I feel bad for all these retailers who've been in business for years and have had to just walk away because they can't afford to do business anymore. The way the industry is structured with the large minimums, high turn rates and having to compete on price with every Tom, Dick and Harry…it's killing them. It's why we're not about futures. If you buy 36 pairs up front, then you can just fill, fill and fill. But you can also change it. If you don't like brown, buy black. That ability to carry lower inventories while at the same time have higher margins presents enormous potential, especially for independents. That's what's going to make them more profitable as well as build customer loyalty.
Who is the Quoddy consumer?
If you'd asked me two years ago if there's a consumer who is absolutely set on only buying made in the U.S.A., I'd have said it's a small number. But there are plenty of people who love that type of product and have closets full of it. There's also a much bigger demographic that absolutely loves handsewn products. I discovered this fact recently, which just might be the craziest story in my shoe career. Our "Canoe" handsewn moccasin is a big seller for us, and recently we made a woman's mule out of the same construction for Sundance catalog and our website. Well, not long after a guy from a handsewn products forum on Reddit sent me an email suggesting we make the shoe in a men's version. I was curious enough, so I asked our factory to make a sample and they had it on my desk the next day. I then emailed a photo of it to the guy on Reddit and said, 'Here's the deal: If you can get 25 guys in your forum to buy this mule, we'll give you a pair for free.' Mind you, the shoes are priced at $300. Two days later, I had 52 orders! Is that insane or what?
Have you since hired him as a sales rep?
Well, I do reach out to him every once in a while, asking what the word is among their group and what they are looking for.
What does that say about classic handsewn styles and that category's overall potential?
For starters, that they never go completely out of style. Just look at the boat shoe. That construction is a perennial best-seller. Along those lines, our men's "Blucher," a full moccasin construction, is our best-selling shoe. It's as simple and plain as can be, but we sell it until the cows come home. People love it. We have phenomenal slippers, as well, and ours are priced $169 and $199, not $49. Our customers appreciate the fine craftmanship.
So you see enormous opportunity, personal gratification, you're raring to go and then 2020 comes along.
I've faced many curve balls over the years, but nothing like this. That said, what has happened in the retail sector shouldn't have been a total surprise. The trend of contraction over the past 10 years has simply been expedited by the pandemic. The drive to the bottom by retailers and wholesalers who lost their way resulted in an inability to compete when the online marketplace grew 100-fold basically overnight. Consumers have always loved a wide selection, ease of shopping and value pricing, but there are those who aren't driven solely by price. They seek quality products and genuine service, and stores that offer both have survived and, in some cases, thrived over the past year. This has been a cleansing that I believe will lead to higher quality of products, better service, greater partnerships between retailers and wholesalers and, as a result, a much higher level of consumer satisfaction and loyalty.
Is this part of the so-called new normal?
I don't refer to these times as the new normal. I see it as the time for the cream to rise to the top. Brand differentiation goes far beyond adding new products, many of which look like everyone's new products. This is a time where product manufacturing, especially Made in the U.S.A., rises to the top. High quality and standing behind that quality as well as over-the-top customer service also rises to the top. That's why our thought process has remained the same throughout the pandemic: provide consumers with the highest quality products, incredible service and continual freshness while combining marketing strategies which expand the brand's reach across the globe. It sounds simple but our entire organization must be totally focused on ensuring their responsibilities live up to this strategy every day.
Will life ever go back to normal, or have consumers forever changed the way they work, shop, buy, recreate, etc.?
I believe the pandemic has been an awakening for consumers. And while they may forever change how they work, shop, buy, recreate, etc., the most important change is in their personal values, which spreads across everything they do. Going forward, I see a much more educated consumer who seeks maximum quality, high levels of service, loyalty programs and open and honest communication. Consumers have a new meaning for value-priced. For brands and retailers, it means they need to step up to the plate. New products and low prices aren't going to be the only keys to success. Quality and integrity also matter. Will a product hold up over time? Our brands and retailers good citizens? Consumers want to support those whose values align with theirs.
Quoddy aims to be one such brand.
I think that the word is spreading that we are. When we started, we had about 13,000 loyal customers—ones who probably own six or seven pairs. Today, we have 27,000. Plus, the reviews are just crazy good: 'The most comfortable shoes I've ever worn." And, as part of our values mission to be a sustainable brand, we refurbish our shoes. We charge $129 to recraft, and they are as good as new. When we run a sale for $99, we generate $15,000 to $20,000 that first day! People see refurbishing as a value-priced savings and good for the environment.
Can your U.S. factory meet the growing demand?
We currently have 23 employees and are preparing to expand our workforce by launching Quoddy University in 2022, where we'll work with area towns to train young people in footwear manufacturing. We'll train them in multiple crafts, and while maybe two out of 10 will make it a career, our goal is to expand our U.S. factory base in Lewiston to meet our growing demand. And we think we can do it. We'll also continue to make some product in the Dominican Republic, Brazil and Vietnam. Our new manufacturing and components partners will enable us to introduce new products and categories while maintaining our high standards of quality and on-time service. We've already expanded the selection significantly, including rain boots, sandals and accessories like bags, wallets and belts, which I believe is another reason more people are discovering the brand. And for Fall '21, we'll introduce a new women's boot line as well as a specialty collection of men's oxfords, chukkas and boots.
Where do you envision Quoddy in five years?
Our goal is to build Quoddy into a global entity by maximizing the combination of our U.S.A. production and international manufacturing to deliver consumers a brand in which they can believe in, communicate with and create a long-term relationship. We're off to a good start with our current European distributor who has been doing well and we have interest from distributors in Canada, UAE, Asia, Australia and beyond. We've also been doing targeted digital marketing campaigns to 50,000 consumers every other month. We hit certain demographics five to seven times and then move on to the next one. It's gone very well, especially with millions of people having been at home and spending more time online.
How will your DTC and your partner retail channels coexist peacefully?
First off, DTC will always be an important channel for Quoddy. But I think the channels can coexist peacefully if your DTC isn't solely about increasing profit margins. The DTC business has to also drive consumers to your retail partners.
How is that done, exactly?
By maintaining high levels of brand integrity, enforcing a strong MAP policy and, most importantly, creating unique programs for our retail partners. For example, our "Made in Maine" manufacturing capabilities enable us to drive unique products to select retailers at lower quantities and higher margins. We also have a program where customers can come into a store and design their own pair. They can choose from a selection of leathers, buckles, straps and eyelets to personalize their shoes. The styles sell for $400 and the response—and the margins—have been great. We're also redoing our website, that we hope to launch by the end of the year, where retailers can sell other items they carry beyond shoes. It will give our customers a bigger selection to shop and it's also our way of helping our partners potentially obtain more sales. Along those lines, we'll also do three trunk shows a year for each of our retail partners.
Is it fair to say that any pre-pandemic playbooks are no longer applicable?
Pretty much. It's about doing things differently, because I believe smart retailers are looking at this new landscape as an opportunity to reinvent themselves. They realize it can't be a race to the bottom anymore because Amazon has basically won that race. Instead, I think they're seeking to do business with brands that offer uniqueness in product, high margins and more at-once opportunities and are less about futures. They also seek brands who provide product knowledge through sales training and trunk shows, and DTC sites that help drive traffic to stores.
With larger brands like Nike and Crocs of late paring down their retail rosters, does that present opportunities for smaller brands?
It's a huge opportunity for smaller brands. In general, I think it's good to be a small brand right now, and it's great to be a small brand that makes product in the U.S. Look at the success of Oak Street Bootmakers, for example. We see growth opportunities within long-standing, high-service stores that span footwear, haberdasheries, boutiques and online dealers, as well as with a limited number of premium department stores. Our current partners include Huckberry, Filson, Sundance, Urban Outfitters, J. Crew, Mr. Porter and Matches. We've opened nine new accounts already this year, including J.W. Hulme based in the Midwest and J. Peterman, which used to carry Quoddy years ago and have come back in the fold.
What do you love most about your job?
The ever-changing environment that creates new challenges every day, which forces you to keep relevant, always look for new ways to differentiate your business far beyond product and never be satisfied with what you have learned but always be intrigued by what you can still learn. •