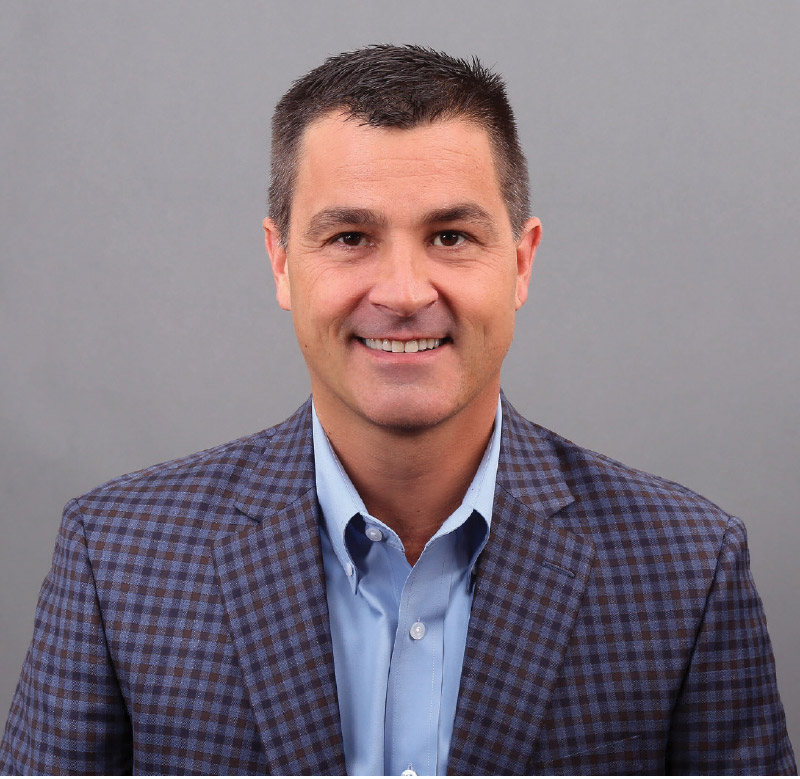 Whew! The heavy lifting is finally done. It took about three years for Rocky Brands to acquire Honeywell Intl.'s footwear division (The Original Muck Boot Company, Xtratuf, Servus, NEOS and Ranger) and fully integrate the business into the Nelsonville, OH–based company. Now, along with Rocky, Georgia Boot, Durango, Lehigh and licensed Michelin brands, the company is one bigger and happier family zeroing in on the growing work, western and outdoor markets. Rocky Brands CEO Jason Brooks believes it is better positioned to meet the needs of the niches within those three segments with a portfolio of established and dynamic brands. In short, the new Rocky Brands has all leather, fabric and rubber boots and shoes needs covered.
"I think these brands have a lot of room for growth," Brooks says. "I won't give a timeline, but for us to hit $1 billion is very doable. We're going to take our time, do it methodically and build brand reputations to sustain that growth. I'm not looking for huge growth year over year. We're going to do it in a steady way."
On the surface, the acquisition seems smart and doable enough. But Brooks says the process—one that nearly doubled the size of the company, turning it into a $400 million-plus conglomerate—was longer, more complex and arduous than expected. First, there were pandemic-induced delays and disruptions that almost pulled the plug on the auction deal entirely. Then there was the size of the acquisition relative to Rocky Brands. At times Brooks feared the company had bitten off more than it could swallow. Acquiring a $205 million business is one thing, but actually integrating five brands into Rocky Brands' operating systems and warehouses has been a heavy and complicated lift, he says. It took 15 months from when the acquisition was announced for Brooks to feel confident enough to take advantage of synergies and eliminate some redundancies last month. Those cost-saving moves, about $3 million to $4 million annually, included closing an office in Boston and one in China, as well as reducing the division's non-manufacturing head count by about 13 percent.
"Our company went from basically a $280 million business to one that the Street [projects] doing almost $640 million this year," Brooks says. "So, things went really fast from a sales standpoint, and we just need to fine tune our operations to make sure we're the most efficient company we can be."
Despite the obstacles and hard work, Brooks believes it's all been—and will be—worth it. The Honeywell portfolio is just too good a fit and growth opportunity to pass up. First, it's a business Rocky Brands understands well. In fact, that was the first box Brooks needed checked when the board came to him in early 2019 looking for ways to grow the company beyond the low single-digit percentage rates it had been doing for several years. "I wanted to take a half a step away from what we know," Brooks says. "I didn't want to buy a backpack company—I don't know anything about backpacks. I didn't want to buy a gun company, either. We felt like the first acquisition needed to be closer to what we understand, and these brands just really fit well with us."
Brooks notes that the customers of these brands are already Rocky Brands customers—both retailers and consumers. "We understand them," he says. "Tractor Supply was their largest customer, and they're our second-largest. We also both sell to Bass Pro Shops, Granger, etc. So, the customer base made a lot of sense. It wasn't a big stretch." Nor are the products. Brooks says if Rocky Brands understands one thing, it's how to "put boots in a box." And the fact that these primarily rubber- and PVC-based products don't overlap checked off the second criterion for Brooks. "The products don't compete with our existing portfolio, so I wasn't worried about losing any shelf space," he says. "They aren't going to take the Rocky off the shelf and replace it with Muck."
Speaking of that, Muck is a jewel Brooks had long coveted. "I've been a huge advocate of Muck since my rep days in Georgia and Florida," he says. "The brand came out of nowhere. It's just a really neat story, and I love the product." Specifically, Brooks says Muck appeals to the farm and ranch customer as well as hunters. It has also scored recently by focusing on the gardening segment—one of the hot "new normal" markets given rise by the pandemic.
Brooks says Xtratuf is another winner that has caught serious traction of late, notably in the college kids' market. Why an Alaska-born, performance and utility fishing brand has hooks in that influential demographic Brooks doesn't really know. But when his son came home from Wake Forest University for the holidays in 2020 requesting Xtratuf's Ankle Deck Boot as a gift, that was his first clue. "His friend, who comes from a fishing family in South Carolina, wears that rubber boot all the time," Brooks says. "It's comfortable, versatile, durable…the product is just spot-on, and the brand is expanding its reach." Even better, he notes, Muck and Xtratuf complement each other well. "Muck is a little bit more weighted toward colder weather, whereas Xtratuf is targeted more toward spring and summer," Brooks says.
Overall, Brooks really likes his current brand lineup and is excited for Rocky Brands' future. The company's first quarter results reinforce his enthusiasm: Net sales increased 90.5 percent to $167 million, including $64 million from the acquisition. Demand across the portfolio was strong and is expected to continue as the primary markets of work, western and outdoor show no signs of cooling off. Now, Brooks says, the focus is on just continuing to execute what Rocky Brands knows and does best: putting boots in boxes. It helps, of course, that the company's portfolio is resonating strongly in the marketplace. "Our customer is pretty repetitive," Brooks says. "If he/she finds something they like, they'll come back and buy the same pair. So, we're getting fill-in business and holding onto shelf space.
"We build good, quality products. These aren't second class, price-point type brands," Brooks adds. "Lastly, we continue to service our customers. Ninety percent of this is just showing up. We gotta be there. If we can do that, then we'll win."
Did you expect the entire acquisition process to take this long?
No. I thought we'd be able to accomplish it quicker, but lesson learned. In hindsight, I might have done a little smaller one. But I'm very pleased with the one we've made. I know the brands are great. I'll admit, though, there were times I had to reassure myself. Like, we can do this, right? It's just footwear. It's boots in a box. It may sound funny now, but maybe I was a little naive. And while I don't think you're ever fully done with an integration, we're completely out of Honeywell, we're on our systems and in our warehouses. But we have a lot more work to do. We opened a new DC in Reno, NV, last year and we have a new factory that came with the acquisition in Rock Island, IL. We are still fine-tuning things.
What prompted you to want to do take on such an enormous challenge in the first place?
In 2019, our balance sheet was in a good place such that we were being challenged by our board to grow the business more than the single-digit growth of the prior couple years. There are multiple ways to do that. One is an acquisition. Muck was already on my radar, and we started poking around Honeywell and asking questions. Finally, we were able to find a banker that got us in touch. We started the conversation in April of 2020, but then it went cold quick. Everyone pretty much put a hold on selling or buying anything and focused on their businesses as we waited to see if the world was coming to an end. Then, in July, Honeywell reached out to us again and said they were going to sell the division. They did an auction process, and we were fortunate enough to win. We signed the deal March 15, 2021.
When you were named CEO, did your plans include tripling the size of the company in five years?
Originally, I didn't care about being a $500 million company, or whatever. What I wanted to do first was get our culture right. People weren't happy working here. We had great brands, but we had pissed off the industry. We weren't taking good care of our customer relationships. My goal was to fix that first. I wanted to get back to basics, define what our brands meant in the marketplace and provide that. That's what we started on in 2017: Who do we want to be when we grow up? And I told the board upfront that we wouldn't be growing 20 percent. If you can't deal with two to four percent sales growth right now, then you've got the wrong guy. But I did say that we would be profitable, and we were. We got some stuff cleaned up, which included divesting of the Creative Rec skate brand that didn't fit with us and shutting down Rocky 4EurSole nursing and Rocky SV2 outdoor brands that weren't working. We just got back to focusing on our core brands of Rocky, Georgia Boot, Durango and Lehigh. We focused on supporting the customer, building great products, creating good marketing and servicing our people in a better way. We did that slowly from 2017-19. We just kept getting a little bit better each year. We added more money to the bottom line.
How did you get employees to rally around your new culture efforts?
We created the Rocky Brands Values, which reset what we wanted to do as a company. Basically, we changed to listening to the people working here. The old regime didn't take that into consideration. And while I understand that if you listen to too many people, you'll be pulled in 500 different directions, it's important to at least listen to your leadership team and take what they have that's valuable and make that into a direction. Those people then feel like they have some ownership in the company, right? Before, our team didn't feel like they had any. If we said it seemed like a bad idea, it was done anyway. So, people basically came to work, did their jobs and went home. Now, people come to work early, stay late and work at home. They want to be a part of this company. It's not about one person. It's not about me. It's about the company, and we're either going to succeed or fail together.
It sounds like you've utilized some of your psychology studies in this cultural transformation.
Absolutely. That was my first order of business: To define what and who we want to be as a company. I met with a couple of other businesses that had done this kind of transformation to learn from them. A few months later, we created our new corporate values built around three core pillars of integrity, responsibility and humility. Bullet points include "be honest," "own your own mistakes," "seek input from others," "support decisions," and "courageously undertake difficult, tedious or unglamorous tasks."
What's the hardest aspects of your job now?
The economy is really challenging. Logistics are still a challenge. Sourcing product from around the world is complicated. I also think continuing to focus on our core business and the culture of our company now as a $600 million entity presents a new challenge. It's one thing to do it at $280 million, but as we grow, we've got to find ways to keep our culture in a way that can sustain that kind of growth. We can start in Nelsonville and our existing factory base, and we'll figure out if we need to change as we grow. You've got to evolve. You can't stay status quo.
What are your goals for the rest of this year?
To execute on the plan that we've laid out. We have got to hit topline sales, make the bottom line happen and reduce our debt. We've got to get our balance sheet back in order a little bit. I don't mind debt, but this one is pretty big. Reducing it would be helpful for our company in moving forward. Also, while some say I oversimplify, we've got great brands that we need to methodically stoke over the next three to five years to see which have the most growth potential. Then we need to really get behind them and strive for more market share. We've also got a big growth opportunity internationally. We don't really do anything from a Rocky, Georgia Boot and Durango standpoint yet. Muck is doing some pretty good business in Europe, so I think there is some good opportunity there.
And these current brands can collectively reach $1 billion?
I think these brands can easily do $1 billion. I don't see any reason for another acquisition any time soon. But possibly.
The fact that Rocky Brands plays in the largely pandemic-proof markets of western, work and outdoor should help, no?
That's definitely part of it. Those markets are performing extremely well. Our work business is our largest category among our brands combined, but Durango is just killing it right now. A lot of that is because of Boot Barn's and farm & ranch category's overall success. People are moving out of the big cities into rural areas, where they are getting into farming and gardening, or at least looking the part. On that note, Xtratuf is another brand that's extremely hot right now. That's hitting on that outdoor lifestyle, as is Muck. All our bands are doing well, but Durango and Xtratuf are just on a different trajectory.
Is Xtratuf becoming a college fashion brand?
We'll continue to drive the business from an authentic performance work fishing brand. If other stores/consumers pick it up because they like it from a functional and style standpoint, that's great. But we're not going to chase fashion. And we're definitely not going to chase a college student, because they'll change their mind next week. Overall, we'll stay truthful to all our brands and drive them from an authentic standpoint.
How much is the popularity of shows like Yellowstone having an impact on western sales?
We'd be naive to think it wasn't a piece of it. In Yellowstone, the characters frequent a Murdoch's store quite often. Our business with them is doing quite well. Like I mentioned, we'll stay focused on our core business and if, by chance, Nordstrom wants to buy Durango and we have inventory, we'll certainly consider it. But I've got to be able to provide inventory to Boot Barn first. That's just who we are as a company. We don't chase fads anymore. Beyond that, we have to be there, we have to have inventory, we have to have good branding and marketing, and we have to have good product. People won't buy crap. If the boots don't perform, then they're going to move onto to something else.
And Rocky Brands has been able to keep up with inventory demands despite supply chain issues?
For the most part, yes. Going into 2020, our balance sheet was in an excellent position, so we continued to buy inventory. We slowed down a little, but we didn't slam on the brakes like a lot of companies did. And they had to do what was right for their businesses based on their balance sheets. Today, I'd probably have to do something different, too. But, back then, that approach allowed us to steal some shelf space. Once we got through the first couple of months of, 'Oh my God the world is coming to an end…' and realizing that Tractor Supply didn't close their doors because they were essential and that people were still going into those stores to buy boots, we were one of the few companies that had inventory. Now, we had a bit of a stumble in Q3 of 2021 because we just weren't able to ship enough product. That has put us now in a little bit of an over-inventoried position, which normally people would freak out about. But we primarily sell black and brown boots that never really go out of style. So, I think we're in a pretty good place overall. We'll have inventory going into fall, and we'll be able to provide a good service to our retailers and consumers.
Might a future acquisition be outside of shoes?
I would be remiss to say we never look outside of shoes. But that's a little tougher. People often make mistakes when they do that. Like, I'm doing shoes, so I can do clothing, as well. But that's a very different business. People laugh when I say Nike is a $40 billion business, but it does about $35 billion in footwear. Relatively speaking, Nike is a shoe company. In the meantime, I think we're in a pretty good place and can continue to find places to grow our business and, again, steal some shelf space. It has to be a combination of both to really grow.  I've got to steal shelf space from someone, as well as create some new pockets of growth. Like Muck, for example, has found with women's gardening. Picking up little things like that can be really good.
Why not launch a brand from scratch?
Man, that may be the single, most difficult thing to do. To be perfectly frank, I don't know if I have that passion. While I think I have enough passion to run this company and help these brands get bigger, creating a brand and making it successful…that's another whole level of crazy, in my opinion. That's a level of passion where you can't tell them no. They're never going to quit. They'll figure a way out to make that brand a reality. People who have the vision and drive to grow a new brand to $15 or $20 million and then, after an acquisition, stay on a few more years to help it get to around $50 million…I love those guys, but they're crazy.
Might the outdoor performance and lifestyle market present the greatest growth potential?
That outdoor hiking and casual footwear segment is probably the largest and fastest growing category right now. But that category is an interesting challenge for us, because when we talk about outdoor, it's more toward the hunting lifestyle. Rocky has got a little bit of a stigmatism with regard to blood sports. So, while we've been able to dabble in hiking, REI won't even give us a look. I think if and when we do another acquisition, that would be a good one for us to find. A brand doing $20 million to $40 million, which is what Wolverine did with Merrell.
It's refreshing hearing about a company in a strong growth mode when much of the last two years has been about the opposite. Still, how do you remain optimistic in the face of record inflation, looming recession, pandemic, wars, supply chain disruptions, etc., etc.?
You don't have a choice. If I wasn't optimistic, I'd fail. Coming into the office only to sit in a corner and cry isn't an option. You have to be optimistic in this business. I had a teacher once draw a little circle and said inside that is what you have control over. So just get it done. Then he drew another circle around it and said that's all the stuff that you can have influence on, so you better be nice. Then he drew a big-ass circle around those two circles and said this is the stuff you have no control over, so you better get over it. I think there's a lot of wisdom in that lesson. I don't have any control over what's going on in Ukraine, or how our president is addressing inflation. I listen and try to understand how it might affect our business so we can try and react. But the reality is, I don't have any control over that. I've got to pay attention, but I've also got to get over it.
What do you love most about your job?
I love this business and all of our brands. I love helping our company get better and more profitable. But what I love most is helping people with jobs. I love hearing when one of our employees tells me they took their family to Disneyland. Rocky Brands helped make that happen, because they have a great job. I don't need fame and fortune, or to be viewed as some great CEO. I just don't want to screw this company up. Similarly, I don't need our brands to be the sexiest ones in the marketplace. I just need them to be successful. And in trying to do that as a public company, I have to deal with demands for continued growth. That's ok. That's the deal. That may involve acquisitions, which require me to make sure they are right for the company and keep our investors happy with our growth.
How much growth is enough?
If we are get this company to $1 billion, I think I'd say, "Hey, you did ok, Jason. That's not bad." And if we can just perform, it'll work out. We don't have to be brilliant. We just have to show up and do ok. The investors will be fine, they'll make a little money on the stock and they won't bug us too much. We just have to execute on the plan that we say we're going to do.
---
Born to Run…Rocky Brands
Jason Brooks, the fourth generation to lead the company, is fulfilling his shoe destiny.
Jason Brooks had no intentions of working in the shoe business, never mind desires to take on the enormous pressure of serving as fourth-generation CEO of the company founded in 1932. Early on, Brooks had dreams of becoming a pro golfer, followed by thoughts, during college, of being a child psychologist. He even tended bar—much to the delight (not) of his father—for a stint post college. But a life in the shoe biz? Nah.
Yet now, nearly 30 years into a happy and successful shoe career, Brooks finds himself as CEO (2017) and Chairman (2021) of Rocky Brands, and loving all of it. Was it destiny? Was it in his blood to take the baton from his father, Mike Brooks? Did Dad secretly nudge him on this path all along?
"While I'm sure my dad thought it'd be nice, I never felt any pressure from him to be the next CEO of the company," Brooks says, noting that after Rocky went public in the early '90s such generational succession lessened in significance. "I think he always wanted me to make my own decisions, but maybe he guided me more than I'd ever realized."
Brooks' first taste of working in the shoe business was the summer between junior and senior years of high school. Dad decided to teach son, who had suggested college might not be for him, a lesson. Brooks had proposed working in Rocky's then Ohio-based factory as a career path. So, his father sent him off to the company's Dominican Republic–based factory to see if the job suited him. "I lived with the plant manager and worked in the factory for three months learning how to make shoes," Brooks recalls. "When I came back, my dad gave me my paycheck—$612! He paid me their factory wages, which he added was a supervisor's hourly rate." Message received. "I learned that I was going to go to college," Brooks says.
Brooks' first job out of college was as a rep for Rock River in San Francisco. That lasted for about eight months before the outdoor brand went under. He then moved home, where he briefly took up bartending. At the time, Rocky used independent rep organizations, and it just so happens that Brooks was introduced to the man who oversaw some of the brand's Southeast territory. Brooks was soon hired as a rep, moving to Atlanta where, over the next four years, he covered Georgia, Alabama and Tennessee. He then returned to Ohio, taking a position in the corporate office as show manager. A little over a year later a sales territory opened in Florida and Brooks went back on the road. "I'd gotten married, had a newborn son and we moved to Tampa for about four years and then to Atlanta for about a year and a half before returning to Ohio in 2001 to become the national sales manager for Rocky," he says.
Brooks worked his way up to vice president of Rocky and then, following the acquisition of EJ Footwear in 2005, oversaw its Georgia Boot brand. Then, around 2010, Mike Brooks stepped down as CEO and David Sharp took over, while Brooks became president of wholesale, marketing and product development. In 2016, the board decided to go in another leadership direction. "My dad came back as interim CEO at the end of 2016, and that's when I threw my hat into the ring, saying I'd like to take a shot at the position," he says.
Brooks had been amassing skills and experience for the CEO job for nearly two decades. One might even suggest he was being groomed for the position all along. Dads can move in mysterious ways.
Brooks says his ambition to take on more responsibility began in 2001. "I really enjoyed my job as a rep, but I knew I was done," he says. "I had to come back to the corporate office if I wanted more. That was always the big question for me: Do I want to do more in this business? And the answer is yes."