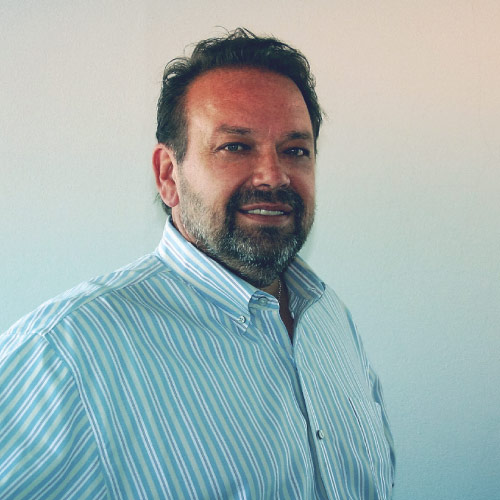 Things are going well for Bos. & Co. Despite a difficult North American retail climate, the Canada-based company just reported the best year in its 28-year history and recently cut the ribbon on its new 30,000-square-foot offices, warehouse and showroom in its hometown of Burlington, Ontario. The recent successes continue a long-running streak where each year's sales have been better than the previous, reports company president and cofounder Kevin Bosco. And while it might not be headline-grabbing, leaps-and-bounds growth, it's been organic, steady and dependable, which is exactly what its longtime retail partners have come to rely on. Perhaps most noteworthy, Bos. & Co.'s success defies recent conventional industry wisdom: Its primary sourcing partner is Portugal (think higher costs) and the main channel of distribution for its three contemporary comfort fashion brands is specialty independents (think fewer of them in existence).
How has that been a recipe for success when many similarly positioned brands take the opposite approach? Bosco says it starts with the shoes. Their detail, quality and uniqueness are difference-makers at the point of sale. "Our design philosophy has always been to create original product using traditional construction techniques in unexpected ways," he says. One example is a California construction on a wedge heel, traditionally only done on flats. "We find different ways to do different things," Bosco explains. "When it's more premium product, we must have a different hand in our leathers—we have to offer color, touch and feel that raises the bar, because the next step down is black and brown."
Bosco says the company has gone the premium route following its early years as a private label source. It succeeded—selling majors like Gap and Genesco—but fell into the lowest price–only game, traveling the world in search of cheaper sourcing and having to take quality out of the shoes. This wasn't the Bosco way. "It didn't necessarily depend on how innovative the designs were," he says, adding, "That's what drove us to become a branded company. We realized the importance of trying to build our own brands and our own identity." It was a wise move. "Many of those large box stores we did business with—if they even still exist—now go direct to the factories," he says.
This shift in direction led to Bos. & Co.'s independents-heavy account list. "We had to find a niche, and it has to be distributed through the smaller chains that have to be more unique than the big retailers," Bosco explains. "They have to offer something special, and if we're going to be able to sell to them, then we have to do the same." Of the company's current 1,400 or so accounts, six of the top 10 are independent chains. "Our products go hand in hand with the customer we want to identify with," Bosco says, noting that price points range from $100 to $350 retail. "We may not be as low as China, but we like to think our quality commands the difference," he adds.
Bosco's knowledge and enthusiasm for the shoe business shine through when he describes the Portuguese factories, where about 85 percent of the company's collections are sourced. (The remaining styles are sourced in Asia with some uppers sourced in India and assembled in Portugal.) He caught the shoemaking bug early, working summers during high school in a Cougar shoe factory. One summer he worked on the cutting line, followed by the lasting line and the sample and pattern room. The education, he says, was priceless. In fact, the entire Bosco family knows shoes. Kevin's father, James, the company co-founder, and his brother, Dean, senior vice president and head of sales, are also industry lifers. Combined, they know the business inside and out. They've worked extensively in factories and have earned their stripes in sales, marketing and retail. The Boscos are part of a dwindling breed of industry executives who operate from a product-first mentality. They still believe that if you do product well, much of the rest will take care of itself. The company's nearly three decades of steady growth prove them right. 
None of it would have happened, however, if Bosco hadn't struck out on his own after eight years working in sales at Cougar. Noticing the quality shoes coming out of Portugal, he decided to try his hand at private label, with the financial support and wisdom of his father. In 1992, he signed a distribution agreement with Fly London for Canada. A few years later, this expanded to the U.S. The company launched Bos. & Co. in the late '90s and, about eight years ago, introduced Softinos.
Bosco describes Fly London as contemporary fashion for a target customer aged 35 and older. "Their slogan is 'always progressive, never conventional,'" he says of the brand, distributed in 52 countries. "It's aimed at a middle-aged customer who wants to be fashionable, still wants to be in the know, but wants comfort—no breakneck heels," he adds. Bosco describes Softinos as a classic Euro comfort brand, whereas Bos. & Co. is more rustic and casual. "Our strength is in waterproof boots and, for summer, lots of casual sandals," he says of the latter. Equally important, Bosco adds, is that there isn't any overlap between the brands, other than the fact that none of them are commonplace. "Our brands are well-rounded, comfort-casual and contemporary," he says, crediting its European sourcing partners for helping to create shoes that are suitable for everyday wear but with an added style quotient.
That's the Bos. & Co. difference. It stems from a family steeped in shoemaking tradition and a genuine love of the job. The company isn't in search of temporary gains or quick fixes. Slow and steady has been winning the race, coupled with treating retail partners like family. After all, it's been a family affair since day one, and Bosco has no intentions of changing philosophies now. And while the Bos. & Co. family has branched out from its original two founders to include 30 office employees, 14 reps across North America and 10 retail staff members at its two Fly London flagships in New York and Toronto, it retains the same tight-knit feel. "I believe our greatest assets are close family support, a dedicated sales team, loyal employees and long-term loyal clients," Bosco says. "Everybody here has had a lot of experience and everybody works together." 
Speaking of that, one of the newest family members is a third-generation Bosco. James Dean Bosco (Dean's son) has come aboard and, as part of his indoctrination, is spending several months in Portugal working in the factories—just like his father and grandfather before him. "He'll learn some of the building blocks of shoemaking so he can further contribute here," Bosco says. "That knowledge about shoemaking—what can and cannot be done—is so important in our industry."
Not too many companies can claim this past year was their best ever. What are you guys doing right?
You are absolutely correct in that it's been an extremely tough year overall for the industry. But there are places where people are increasing their business and shining. For us, it's about the product, first and foremost. We continue to make shoes that are different and interesting. They feature tried-and-true construction techniques but applied in unique ways. And while I can't speak about other brands our retailers carry, I can tell you that they have been doing very well with ours. In addition to making great shoes, we do a lot hand-in-hand work with our retail partners to try and ensure that we are both successful.
Does that work involve basics that others may not be willing or as capable of doing anymore? 
Maybe that's partly the case. We have a dedicated in-stock program, we offer an aggressive co-op advertising program, we do a great deal of traveling in-season holding trunk shows where we run Fly and Bos. & Co. days that include gift with purchases. If my brother is not at one of the stores every other weekend, then I'm there or one of our salespeople is. It's a real effort on everybody's part in our company to drive business in these stores. We also have a dedicated sales team that possesses a great deal of longevity at our company. We don't go through salespeople like white bread. We've had people who have been with us as long as 28 years and the most recent one has been here three years. Overall, it requires a lot of work, but it's what needs to be done to be successful. For us, it's just another wonderful day in the shoe business.
It requires hard work but it's a labor of love, correct?
It does and it is. But I want to be clear in that we have to thank our retail partners for much of our success. Their loyalty is the reason we have been able to do well despite a difficult climate overall. We owe our clients a great deal, in this regard. Many have been with us for years, helping us build our business by carrying our brands.
What does this "difficult climate" reflect, because the amount of shoes sold overall has been relatively flat.
That's true, and we check the paper every morning and see that people are still being born mostly with two feet, so that bodes well for our industry. [laughs] I also believe the retailers that have survived this culling well are pretty solid. They are the ones that understand their markets and their places in them. Lots of people talk about how innovative Amazon is, and they are, but many small chain brick-and-mortar stores are savvy, too. While they'll have to embrace e-commerce on some level going forward, I think what's more important to their long-term survival is insuring their customer bases that they provide a true physical experience in the stores. They must tell a great story and inspire confidence with their customers. They must provide a reason to come into their stores. Those that are doing that are the ones shining right now.
Sounds straight forward enough, but when a customer partakes in wonderful in-store experience only to whip out a phone to find it for less…
You're absolutely right, this happens a lot. For me, there are two solutions to that challenge: 1. The retailer needs to tie themselves to brands that will protect them. It starts with a MAP policy that is genuinely enforced. We go to great lengths to make our policy work, and we've been very successful—both our big and small retailers have benefitted. Now nine times out of 10 our retailers do the policing for us and contact us about someone being off policy, usually on one of the marketplace sites. We call and tell them about our MAP policy, that many other retailers are selling at the suggested price and making good margins and would they please change it to the suggested price. And nine times out of 10 the answer is along the lines of, "Oh, it was a technical glitch and we'll change it right away." We say thank you very much and it's onto the next complaint.
What happens with that one other time?
We can't find the guy. We'll do all kinds of research trying to track him down, but it's some guy located in Romania selling the shoes out of the back of his garage. Or it's counterfeit goods or it's a scam. That why the Internet today is a buyer beware market.
What is your other solution to combat showrooming?
Sometimes the retailer has to tell that customer that if he or she can buy that item elsewhere at a lower price, then go do it. But it isn't always as dreamy as that offer may look. That $10 cheaper sometimes involves a shipment from overseas. It could be counterfeit. It could be all kinds of bad things. It also may not fit and then they have to deal with the hassle of a return. While you are never going to stop showrooming 100 percent, I believe if you build a great experience in your store, you'll have less and less of it.
To that customer's defense, if they can't find the style, color, size in that store then they're being forced to look elsewhere… I mean, it's just not easy being a retailer these days when the consumer holds so much power.
It's not easy at all. But this also falls back to what the brand provides to their retailers. For example, we have an extensive in-stock program where they can pick up the phone and order as few as one pair.
Are you confident brick-and-mortar will remain a viable format when it comes to shoes?
I truly believe that not everybody is going to buy shoes online. Everything that I've read tells me that, in terms of most retailers who offer both e-commerce and brick-and-mortar, their volume from the stores is still much higher than what's being done on their website. Now who knows what may happen in the future, but I don't think the death of brick-and-mortar is going to come overnight. If the current share of online sales is less than 25 percent, that means at least 75 percent is still being bought by touch and smell, right?
I get the value buying household items like cat litter, but when did shopping for shoes become such an unpleasant chore?
I agree 100 percent. I don't need to get out of my chair to buy cat litter. But I do want to get out of my chair to go buy a shirt or a new pair of shoes. I want to touch and feel it first. It then becomes an experience. I can tell the types of retailers that we are working with, that's what drives people into those stores—that experience. Beyond that, we are also strong supporters of many brick-and-mortar stores because they've been loyal to us for years. We've built relationships with those people. They count on us and we can count on them. As long as we continue to deliver quality products on time, there's no reason why they should turn their backs on us. We are not foolish. We know why we have the loyalty: because our shoes turn in the stores and that they are getting good margins. As long as we continue to do that for them, they'll continue to buy from us.
Unlike many industry members I've spoken with of late, you seem to be strongly optimistic about your business.
I'm very optimistic, as are my brother and father. We have great relationships with our retailers and within our team here. We are very happy with our business and the way it's been growing. One of the good things about the shoe business is that we work in advance and I'm happy to report that our fall business is up. Now we are looking forward to spring and I'm very optimistic about the potential. Of course, a lot of this comes down to our retailer base, and I believe we are in the right places.
You don't even need the excuse of a warm fall as to why boot sales were off? 
We don't need to use that one. When we went to sell boots for this fall, eight out of the 10 retailers we sold boots to last year told us the same story: "Listen, I had a terrible fall, but your boots were the first ones out the door." You have to be willing to change and adapt your selection and understand what the needs are. Whether it be warm-, cool- or Arctic-line products, you have to adapt to what's going in the weather.
I assume it's a similar approach with regards to the athleisure craze? 
Again, it's about adapting your product mix to what's in fashion. We have an absolutely fantastic lace-to-toe sneaker in our Softinos collection that we've been selling for five years now. It's a comfort-glamorized sneaker at $150 to $160 and it's been doing very well at retail. But it's not designed to go up against Adidas' Stan Smith. It's a different animal. It's our brand identity in that fashion direction. So people can complain that everybody only wears sneakers right now. Well, then maybe you should be making some sneakers.
What's Bos. & Co.'s position on direct-to-consumer selling?
We're not interested in helping put our customers out of business. We're not involved in DTC sales other than the website run at our Fly London stores in New York and Toronto that follow the same MAP policy. We are not interested in building up an e-commerce business and undercutting our retailers—not at all.
Well, you are appear to be in a definite minority on this matter.
That's unfortunate. The reason we opened flagships in Toronto and New York was to showcase the full breadth of our brands because retailers never buy the whole collection. It would be foolish to even expect them to do that. But we wanted to let people know all that we do.
That's quite different, unless you have plans to roll out a fleet of such stores and aggressively promote an online DTC channel? 
Well, I'm searching for some logic as to why a brand would want to push their retail customers away. Maybe with Nike or Adidas they are so strong in that retailers feel that they can't live without them and that they just have to accept it?
For most everyone else, it could be a risky move to continue to give buyers a reason to look elsewhere. Opening flagships is an expensive endeavor and the Internet is a vast sea where one can get lost. 
I agree. That's why we are big proponents of a B2B business model. We're always looking for ways to be more progressive in that area. B2C is not in our vocabulary.
Where do you envision Bos. & Co. in five years?
I see us continuing our growth and strengthening our brands in both Canada and the U.S. We still think that we have a great deal to grow in these marketplaces. We're a small fish in a very big pond and there's no place but for us to grow. I see us expanding our product lines and distribution.  We have a couple of loaves of bread in the oven for Spring '18 and we'll be introducing a new brand at this August's FFANY show. It's a new men's and women's brand made in Portugal.
What are you most proud of with regards to your company?
If I had to pick one thing, I would say that, after 28 long years, recently opening our 30,000-square-foot office, warehouse and showroom in Burlington is it. It was always a long-term life goal to have our own facility. I'm very proud that we've been able to do that together as a family. We own the land and the building.
What do you love most about your job?
I love the variety that my job offers. I don't mind the fact that we attend 30 shows across Canada and the U.S. twice a year. I don't mind the fact that I spend 26 weeks of the year away from my home, because I love all the experiences that I'm able to have in these travels. The opportunity to speak to different people in countries from around the world—that's what I love most about this job.