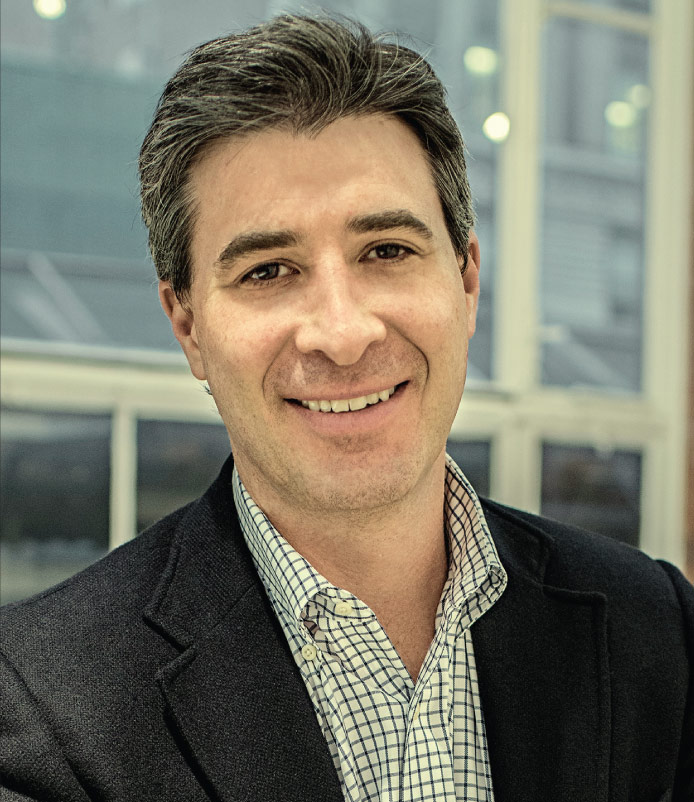 Sometimes business deals just come together serendipitously. It's as if the stars align where the opportunity arises (often unexpectedly), the needs and skill sets of the parties match up beautifully and the timing is ideal. The rebirth of the 140-year-old G.H. Bass is one such tale.
Here was this iconic American footwear brand—best known for creating the preppy fashion staple Weejun penny loafer and classic stormy weather duck boot—that had faded to afterthought status after years of different owners, manufacturers and general neglect. Most recently owned by Phillips-Van Heusen, primarily an apparel maker, the conglomerate was looking to unload the brand. Enter G-III, also primarily an apparel conglomerate, but with the aim of expanding its portfolio of owned brands as well as entering into the footwear space. When word of the For Sale signed hanging on the brand reached G-III, it jumped at the opportunity. For starters, it's not every day brands possessing 140 years of heritage come on the open market.
"When we learned that Bass was for sale, we couldn't believe it," confirms Jeffrey Goldfarb, director of business development for G-III. "Being from the Northeast, it was a brand that we all knew and grew up on. It's incredibly powerful, and such heritage is something that really jumped out at us."
G-III, which had been on the hunt for brand acquisitions to balance out its license portfolio, saw a potential gem in G.H. Bass. "It had retail, which we understood. It had brand equity, which is what we were looking for. And 50 percent of it was in apparel, which we understood very well, and the other 50 percent was a new category that we felt that we could learn and quickly leverage," Goldfarb explains. "You look for a platform and a brand, and G.H. Bass had both. We saw this as a great brand."
Specifically, G.H. Bass's rich archives is a product story that begs to be told, according to Goldfarb. And while the Weejuns is the most famous of its styles, he assures there is much more to the brand than that style. "The Weejuns is usually what gets our foot in the door and we're lucky to have it, but the breadth of the brand is much wider," he says. "There's a real diverse product mix. G.H. Bass is really more of an outdoors brand as we have a strong heritage in duck and hunting boots." Overall, Goldfarb describes G.H. Bass as an American heritage brand. "It's not all Ivy League prep," he quips. "There's a Northeast sensibility to it as well as a strong outdoors element."
When G-III completed the acquisition late in 2014, Goldfarb says the initial plan was to reintroduce G.H. Bass on its own. And with 60 years of experience designing, manufacturing and selling a wide range of apparel for the likes of Andrew Marc, Tommy Hilfiger, Calvin Klein, Guess, Karl Lagerfeld, Vince Camuto, Cole Haan and Kenneth Cole, among others, as well as operating a retail division that oversees hundreds of doors under the Calvin Klein Performance, Vilebrequin and Wilsons Leather banners, G-III was more than confident in its abilities to make a successful crossover into footwear manufacturing. But then G-III received an offer it couldn't refuse. It came from Andy Gilbert, vice president of licensing for Genesco, makers of Johnston & Murphy, Dockers and Chaps brands, to be the wholesale licensee of G.H. Bass. Gilbert saw it as a win-win for both companies. He envisioned the ability for two established conglomerates to partner and use their respective core competencies to the greater success of G.H. Bass. Gilbert also relished the opportunity to license a genuine footwear brand as opposed to its existing license agreements that has the company making shoes for apparel-first brands like Dockers and Chaps. "Here's this 140-year-old footwear brand where we wouldn't have to create the platform—it's already there," he says. "When I think of what we are good at in terms of design, development and styling, our strengths in terms of distribution and the brand's positioning and price, it just all fits really well."
Goldfarb and the rest of his G-III team agreed—partnering with Genesco made perfect sense. "We're both large sophisticated companies, but the divisions that are working together are very entrepreneurial and anything that has to get done, gets done," he says. "If you have to get on a plane and find a factory or get the fit just right on a certain shoe, Genesco's corporate culture is to roll up your sleeves and get it done. G-III's is the same way." That strong backroom philosophy on teamwork extends to the front room as well. For example, Goldfarb says the companies will call on accounts together, if necessary. "We showroom together when it's needed," he adds. "We do some of the women's apparel at wholesale where we'll rig it with their footwear. We try to be as team-oriented as possible, and it's been working really well." Adds Goldfarb, "Honestly, I don't think we would have chosen anyone else to partner with on G.H. Bass."
Gilbert says the collaboration is off to a harmonious start. "They are phenomenal partners," says the veteran of many license deals. "They can get people to the table on the department store side like no other. And when we approach retailers, we do so collectively as opposed to us placing a few with our contacts and them with theirs." Gilbert describes G-III as incredibly supportive and flexible. "It allows us to leverage what we do best, which is making great men's and now women's footwear at tremendous quality and value," he says, adding, "We feel really good about the brand's potential."
Goldfarb is equally bullish on G.H. Bass's success going forward. The initial "blocking and tackling" of absorbing the business, making necessary store upgrades and, most importantly, the much-needed "fixing" of the product line have been made. The first collection is just landing at stores this spring. "We've totally redone the footwear—the fit has been changed and everything has been made a lot better," he says, noting that there had been a lot of different suppliers before, and consistency and quality suffered. "It now fits right, it looks right, it tells a complete story—the collection is more focused and no longer just a shotgun approach of what might sell," Goldfarb adds.
Similarly, the distribution strategy is much more refined, according to Gilbert. To be precise, it has been cut down by 65 percent prior to the deal being signed in March of 2015. "It had gotten so broad," he says, noting, "That's not the way to build a brand for the future." Instead, the focus has been on quality over quantity. Gilbert sites Bloomingdale's as one example. "We've got a fairly significant program with them for this spring where we've taken some of our marquee items, such as the Weejuns, and created exclusives," he says, adding that the chain had not been a G.H. Bass customer of late. "We've been getting really robust sell-throughs so far," he reports.
The other key part of the strategy is targeting Millennials. In addition to having relevant product, Gilbert says G.H. Bass needs to show up where that customer base likes to shop—and quite often that is in specialty stores. "We've done yeoman's work to get us into some of those doors," he says. "We have collaborated with J. Crew and we will be in Madewell, Urban Outfitters and Journeys." While the latter is owned by Genesco, Gilbert assures it was no free pass for G.H. Bass. "They are very hard to sell because they are not going to carry anything they don't feel is appropriate for their customer," he says. "The product has got to be right."
G-III's European distributor of G.H. Bass, Overland Trading Company, is taking a similar upscale approach. The company, regarded for its successful distributions of Caterpillar and G-Star Raw brands, is off to a roaring start with the brand, according to Gilbert. "From Harvey Nichols to Harrods to Selfridges to Printemps, they've got the brand showing up in the right locations throughout France, UK, Germany and Spain," he says. The company has also opened a Weejuns-only shop in London. "That level of store credibility only helps us tell the story back here," Gilbert adds.
Overall, the relaunch of G.H. Bass to date has involved doing a lot of things right, be it experienced partners letting each do what they do best, upgrading the product line and cleaning up the distribution. It's been a textbook approach to date that bodes well for future success. Along those lines, Goldfarb says to expect more of the same in the years ahead. "The goal is to continue to execute on the plan that we have put in place over the last year," he notes. "To deliver the right stuff, the right styles, the right displays, find the right partners and make sure that everything fits right and just deliver great shoes. And to tell the world that G.H. Bass is back."
What is it, specifically, about G.H. Bass that caught G-III's attention?
Everybody knows it. The story we can tell—the archives are so rich—and we believed it would be just a matter of getting the product right and doing the blocking and tackling in the stores to get those better, and it could become a really powerful brand. We already had a retail team in place, so we we felt we could take on that effort seamlessly, and then we were fortunate enough to find the right partners in Genesco to build and distribute the product in the U.S. and Overland Trading to distribute in Europe.
It's not every day 140-year-old brands come on the market?
Yes, there are not that many of those brands around. Brands like Timberland, Sperry and Sebago all are from the northeast. And G.H. Bass fits into that realm, too. It isn't just preppy. It's about this Northeast heritage where American footwear manufacturing started. G.H. Bass is one of those core brands.
G.H. Bass also has that enviable quality of being a more gender-neutral brand, correct?
It's 50-50 gender split, which is amazing. It you look back on the brand's heritage you can see how it's been both a men's and women's brand. It plays in both areas. What's more, there's a real story behind all of the footwear, and it is one that we can continue to tell. Just getting the product right, relaunching correctly and telling the brand narrative is a powerful story. It's not contrived; it's there.
Why would retailers be interested in buying the brand now as opposed to, say, two years ago?
That's a great question. It's a totally different product. The fit, construction and materials have all been improved and upgraded. It's more comfortable. The design is better. We have really looked at the essence of the brand and what it stands for, making sure what is made fits the DNA of the brand. It's not just a label slapped inside a shoe. The partners involved are also better. Genesco and G-III both really get into this whole process, and we are building better shoes as a result. Customers who try on a pair of G.H. Bass will notice right away the better quality and improved comfort aspects.
How has the reception been so far from retailers?
It's been great. Genesco has had a pretty strong launch. They are in the stores that they want to be and, in some cases, they've even turned down some doors. What is amazing about this brand is getting a shot has not been that hard. Everybody knows it and they want to give it a chance. But the debut in stores was just in February. We're talking one month, so it's still early.
What makes G.H. Bass's heritage special as compared to the many other brands of late that are touting their rich heritages? In fact, if I had a dime for every brand that claims to possess a rich heritage, I'd have a lot of dimes.
Ok, we're not going to use the word heritage anymore [laughs]. That aside, our positioning is pretty easy. A lot of people already know our story. It's not like we're starting from nowhere and we have to tell everybody that we stand for American heritage. That's already known. And with so many points of contact within the brand, little by little we can seed what's in the archives into the market and tell the story of G.H. Bass and show everyone that the brand is an iconic, authentic American heritage brand. We're also not asking retailers to introduce an item that's so crazy. The Weejuns, for example, are a wardrobe staple. But from there we can expand into new products so long as we succeed in our ability to get product placed that fits, feels and looks better, and hopefully sells better.
What is the breakdown between archives and new styles?
The archives are a tricky thing. It's rich and everybody loves to talk about it, but I don't want to get stuck in the archives. The trick is to draw inspiration from it and then move forward. We look at our old catalogs all the time and ask ourselves how can we update certain styles and make them relevant today? So to answer your question of how much of it is going to be new: As much as possible. As our business grows, we're going to expand everything we can. But the balance is a tough question to answer exactly. It depends on what the opportunities are.
What is the brand's elasticity—how broad a product selection are we talking about?
Loafers, boots, boating shoes, our Compass canvas sneaker…I think we can go pretty far. Now I don't think we can make baseball cleats, and if you look into our archives you can almost see too much. For example, there was a time when G.H. Bass outfitted the U.S. Ski Team, and we also used to make golf shoes. That's probably not going to happen again, but we did do it once.
You mention the Compass style. Will G.H. Bass attempt to play in the athleisure arena at all?
My goal is to stay true to the brand's DNA. Who knows what the future holds, but the relaunch is about trying to tell our story again and I'd like to stay as true to that as possible. And athleisure is not what the brand is about. In fact, Bass started out as a service brand, making workwear and boots. I think that is more in the spirit of the Bass DNA than athleisure. Actually, there's two parts to this one great brand. There's the work and outdoors aspect that saw adventurers and heroes like Charles Lindbergh wear G.H. Bass when he flew the inaugural flight over the Atlantic Ocean and Admiral Richard Byrd, who wore our boots during his North Pole expedition. The U.S. Army's 101st Mountain Division also wore Bass boots in WWII during mountain fighting. Then, all of a sudden, in 1936, the Weejun was introduced and the brand developed this preppy Ivy League strain.
Who is the G.H. Bass customer today, and who are you looking to reach going forward?
Today, the customer is still split 50-50 between men's and women's. Specifically, the Weejuns has a hipster following of late but it also continues to attract core consumers, which I love. Overall, the Bass customer tends to be a pretty practical person. They are somebody who wants a versatile core shoe or boot style that they can depend on. Along those lines, we exhibited for the first time at the recent Outdoor Retailer show where we showcased the clothing and footwear in one big setting. The response was great and it confirmed how the brand has much broader offering and potential customer base than what it is mostly known for.
Where do you see G.H. Bass in five years?
I see us as a true lifestyle brand that is well known in the marketplace. We're fully committed to building the business. It's at the top of our priorities and we'll do what we can to make it right. Along those lines, I'd would love to have a couple of flagships open in the next two years. We're looking at space and refining the concept to get it right. This is a big year to see how the brand resonates and how we'll roll it out going forward. In five years, this should be close to a $1 billion lifestyle brand. There's a lot of blocking and tackling that still needs to be done, like continuing to make better products, enhancing the store environments further and telling the world about the brand. If we do all of that successfully, I'm confidant we'll capture more sales.
Speaking of the ability to capture sales, what's your assessment of U.S. retail market right now?
Whether it's footwear or apparel, obviously retail is changing and challenging right now. We're in this global shift, but we just have to find more creative ways to reach the customer. People are still going to to buy shoes. It's just making sure that they are going to buy our shoes and being where they shop. You've got to go where the customer is. It's like what Wayne Gretzky said: "Go to where the puck is going to be." And we want to get to where the customer is going to be and be there with great product.
Where, exactly, is that customer going to be?
Obviously, a lot of them are going online. That is an incredibly important channel. It's our place to tell the story in a full-price setting. We want to make sure that they come to our site or our retail partners' sites.
What can traditional shoe stores do to remain relevant amid this online shopping shift?
You've got to have the right selection and quality, because I think it's harder to fool the customer today. You also have to really enhance the in-store experience and make sure that you are offering the customer something that resonates. In-store exclusives, for example. There are a lot of different ideas that can be tested. Nobody knows the exact answer right now, but this shift requires one to be very innovative, have the right selection and stand for something. If you do, I think that matters to the consumer. We still believe in the traditional store concept. We have a lot of stores, and we are constantly reviewing the assortment to make sure that it's right and not just a shotgun approach.
What might the shoe store look like in 10 years?
I don't know. Maybe virtual. I think there will be a lot of creative technology solutions introduced in stores in the coming years. It's fascinating and I think we're just in the middle of a whole new way of thinking. For example, we're not just a shoe store; our stores are shoes and clothing. It's a complete lifestyle presentation. We're also embracing new technologies all the time as well as different ways of reaching customers. Retail is always changing, and we have to adapt to those changes as best we can.
Is G-III looking to acquire more footwear brands?
Yes, we're always looking for opportunities. And now that we understand footwear better, we are looking for acquisitions. Now I can't say what we are exactly looking for, but we believe we have a reason to be at the table.
Might there be advantages involving this relaunch, possibly, to having not been a footwear company—no preconceived notions or expectations, for example?
I think that's been a big part of it. Everybody says footwear is so tough. But I was in a factory the day after we acquired the brand and I could see the raw materials, labor, yield, import costs, etc. I could understand, basically, what it entailed, and there was nothing that I thought was too hard to conquer. G-III knows how to source many different types of products and has been doing so for decades. We started in leather coats and from there expanded into dresses, suits, sportswear, performance wear, swimwear and retail. We have amazing sourcing offices around the world that know how to find good factories and learn the respective crafts. So we look at footwear for what it is: something that needs to be sourced and delivered. It really is a craft, and as a leather outerwear company at our core, we understand and appreciate the art of cutting, assembling and making sure each item is made right. There is a real thought process behind it. It's not just cutting it and throwing it together.
What do you love most about your job?
Seeing the result. Building something is a lot of fun. You start with something you believe has a lot of potential, you put the puzzle together, and then seeing the results is a lot of fun. That's been the favorite part of my day for the past year.