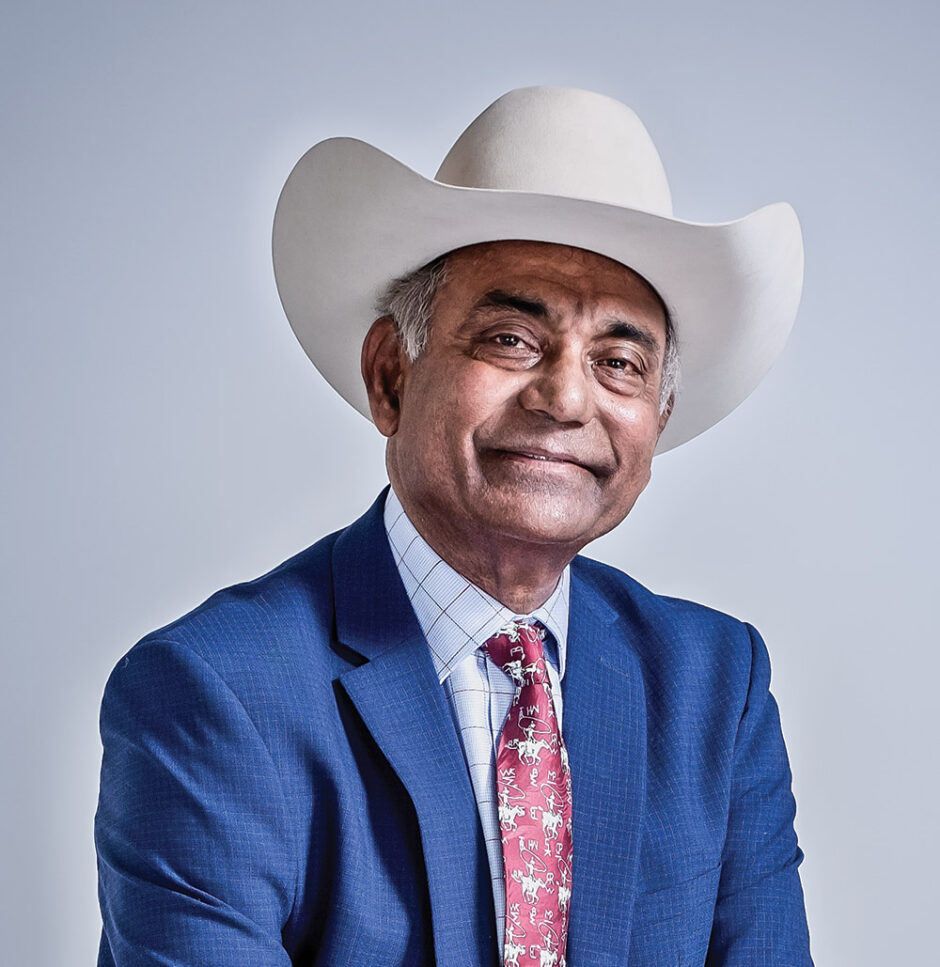 Prasad Reddy grew up in Chennai, India, with absolutely zero intention of working in the footwear industry. Yet, for the past 52 years—or 18,980 days, give or take a few—he's done just that. That stretch represents his entire professional career, sans a few months in late 2008, when he oversaw the creation of a temple in his then-adopted hometown of Grand Rapids, MI. Reddy's impressive career includes C-suite stints at Wolverine Worldwide, Freeman Shoes, K·Swiss and, for the past 14 years, leading Twisted X Global Brands (owners of Twisted X and Black Star and licensee of Wrangler Footwear). His career is the American dream epitomized—filled with a willingness to continually dream big, even when the risks seemed nightmarish. Taking risks has paid off, especially at Twisted X Global Brands (TXGB), which is on a 13-year run of continuous double-digit growth and profits, increasing by a factor of 20 times over that time span.
Not bad for a company that was in Chapter 11 when Reddy, who had earned a reputation as a company fixer, came aboard. Not only did he rescue the then four-year-old Twisted X, but he has since led its complete transformation, becoming a leader in the western and work categories, introducing revolutionary comfort technologies, and diversifying into rapidly expanding casual segments with an emphasis on sustainable manufacturing. Along the way, the company has built a tremendous reputation for giving back to a range of philanthropic causes. It is also one of the remaining few wholesalers that doesn't sell DTC. Reddy's willingness to go against the grain on that contentious issue is rooted in his steadfast belief in doing right by his retail partners—the ones most responsible for TXGB's success. His approach to building a footwear company is steeped in decades of first-hand experience. He possesses an encyclopedic knowledge of sourcing, logistics, technology, operations, sales…the works. Yet he remains an eternal student of the industry, always seeking ways to learn, adapt, and innovate.
As a kid growing up along the humid shores of the Bay of Bengal, Texas cowboy country might as well have been on another planet. Never in Reddy's wildest dreams would he have envisioned being CEO of a western boot company, let alone living happily near its home base of Decatur, which is just outside of Dallas. So, just how did he get here?
By the Numbers
It all starts with an aversion to blood, really. Reddy's father gave his son two choices: become a doctor or an engineer, like him. Reddy chose the latter. After earning an engineering degree in India, Reddy attended Ohio University for his master's degree. As fate would have it, the school was located near Nelsonville, OH, home of Rocky Brands, then known as William Brooks Shoe Co. During Reddy's studies, a professor was consulting on inventory planning for the company and tapped Reddy to help with the presentation. It was step one in Reddy's lifelong career in the shoe biz.
"I didn't have a specific industry I wanted to work in, or a particular place I wanted to live then, but I was always interested in statistics and mathematics," recalls Reddy. "It just so happened that my first job was working for a shoe company."
While Reddy was finishing his degree, he came across an ad placed by Wolverine Worldwide seeking a systems analyst. He got the job. "They were looking for people to help develop an ERP system," Reddy recalls. "Fortunately, I already had some experience in supply chain management and forecasting. That was 1971."
Reddy immediately made a good impression with his ability to develop data processing systems, product schedules, inventory management, forecasting models, etc. Wolverine's then-chairman, Tom Gleason, was quite pleased with what became the industry's first-ever ERP system. He saw enormous potential in Reddy. In 1974, the exec offered the up-and-comer a job in the operations side of the company to work with the factories, warehouses, and sales divisions. That's when Reddy was really bitten by the shoe bug.
"I knew then that I was going to be in the footwear industry for the rest of my career," Reddy says. "This industry is just so much fun. I can always keep innovating with new styles and technologies, and whenever I see one of our products on someone's feet, I feel so proud."
Over the ensuing 13 years, Reddy steadily climbed Wolverine's corporate ladder, eventually becoming Group Vice President of Operations. As head of sourcing, he helped move production offshore, including to Brazil, Taiwan, and China. In fact, Wolverine was one of the first footwear companies to make forays into China—although the initial test wasn't a home run. "An agent sold us a bill of goods that he could get casual shoes made for 90 cents per pair," Reddy remembers, noting it was around the Ping-pong Diplomacy era. "We were so enamored and placed an order for 50,000 pairs and, 18 months later—and 15 months late—they arrived. And we had to reject 45,000 of them because they weren't up to our quality standards."
Live and learn, and Reddy always has. His successes at Wolverine far outnumbered his mistakes. By 1987, he could have coasted into a cushy retirement. But that's just not how Reddy rolls.
The Entrepreneur Era
Reddy decided to leave the cozy confines of Wolverine's C-Suite to take the reins of Freeman Shoe Company, which included the French Shriner label. The men's dress company was a partnership venture with Neil Harvey, a former Wolverine boss, and venture capital. As a highly leveraged buyout deal, there were signs of trouble, but Reddy was eager to give it a go, fueled by a burning desire to be the primary decision-maker.
"There's just something about doing something independently, and I wanted to be able to make a difference," Reddy explains, noting that in a large corporation that's not easy to do. "There are lots of layers, and you must justify every move. You can't make decisions fast." Reddy also sought fewer politics. "Like in many publicly owned corporations, you have to constantly keep selling yourself more than just doing your job well. I was done with that, but I was blessed that Tom [Gleason] allowed me to get to a stage where I believed I could go on my own."
Over the next five years, Reddy got to test his leadership skills while navigating the competing interests of the company's various investors. It wasn't easy. "Wisconsin wanted to keep the factories open for jobs, whereas the venture capitalists wanted to cut costs and sell assets, so growth was not their main goal," he explains. "And I just wanted to make the most comfortable shoes."
Reddy did achieve his product goals. During his Freeman Shoes tenure, the company introduced the French Deck construction, consisting of a PU outsole that looked just like a leather sole, and the FreeFlex sole, considered another comfort breakthrough in men's dress shoes. In addition to Wisconsin, shoes were sourced in Italy, Taiwan, and Costa Rica, while some uppers were imported from India. The made in the U.S.A. component even caught the attention of President Reagan, whose staff invited Reddy to present a pair at the White House in 1987. However, a flair-up in the Middle East put the kibosh on that meeting. Reagan did receive a pair by mail, and he sent a note saying how comfortable the shoes were. "We really developed the most comfortable men's dress-casual shoes at that time," Reddy says proudly.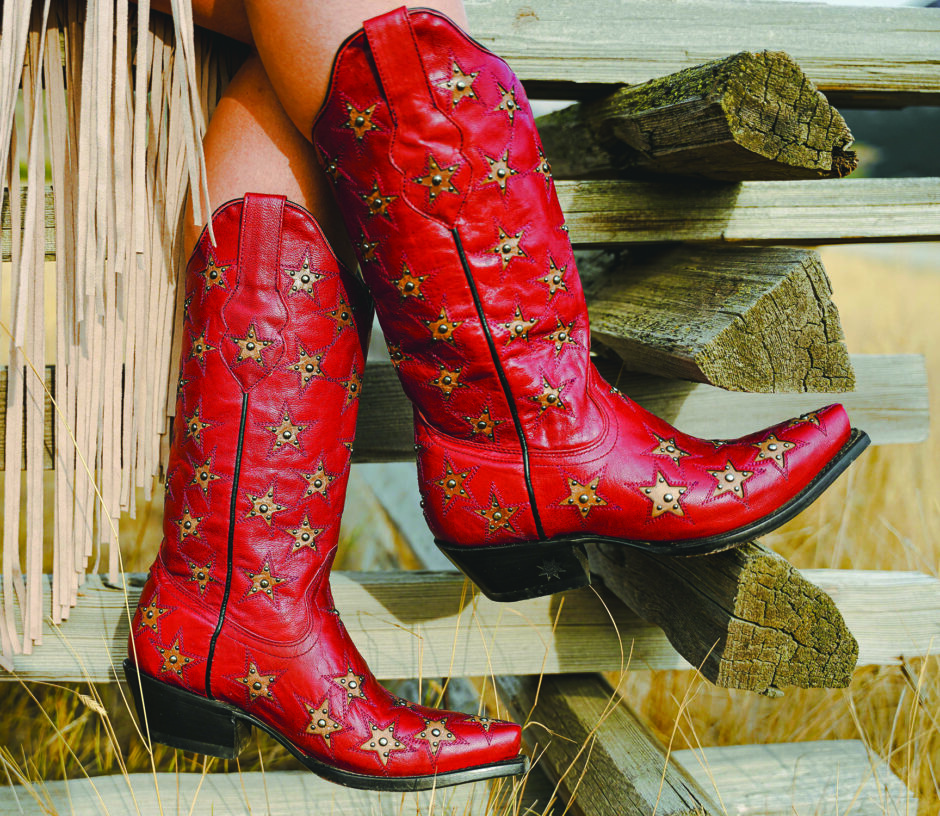 By 1992, however, Reddy had had enough of the internal friction and left to join K•Swiss, which was then owned by his good friend Steve Nichols. Reddy became president of its international division for what was meant to be an 18-month stint but stretched into 10 very successful years. Reddy, first based in Hong Kong and later in Taiwan, lived up to his job title. "I traveled 20 days a month to establish subsidiaries in Japan, Australia, and Taiwan, as well as developing distribution deals all around the world and finding sourcing partners in China, Indonesia, and Thailand," he says. "During that time, I visited about 35 to 40 countries." Eventually, though, Reddy's wife grew tired of her husband traveling "all the time" and the couple decided to move back to their adopted hometown of Grand Rapids, where many of their friends resided.
Reddy became a consultant, whose clients included Rugged Shark and Phoenix Footwear Group. The latter asked him to move to San Diego and join full-time, but he declined, preferring to stay put for a while. Instead, he took a nine-month sabbatical, donating his time to oversee a "dream project": the construction of a temple in Grand Rapids. "We built it from the ground up," he says.
Soon, however, fate steered Reddy back to the footwear world. On the very day of the temple's completion, Sept. 17, 2008, he received a call from an industry friend in need of his fixer expertise. The friend had invested a lot of money in
Twisted X, which had recently filed for Chapter 11. Together they went to Texas to take a look, and Reddy knew instantly there was "something here." Over the next four to six weeks, he did a deep dive analysis to pinpoint the best way to fix the company. "I felt we could turn it around," he recalls. "So, that January, we took over 55 percent of the stock, invested some of our money, and presented our plan in bankruptcy court."
Just what did Reddy see? Quite a few things, actually. He believed operational fixes alone would cut costs significantly. For example, the average price for receiving, processing, and shipping was about $7 per pair at the company's third-party warehouse, while Reddy knew the industry standard was about $1.50 per pair. In addition, the sourcing staff included about 16 employees working with about five factories in China; Reddy knew the job could be done by four or five people and consolidated into one factory. "I could take about $10 out of the cost of the product at a time the company was losing $10 per pair," Reddy says. "So, just from an administrative cost perspective, I believed we could break even right away."
Reddy was also impressed with Twisted X's boots, which he described as "straight ahead, good cowboy boots." More importantly, he saw potential for additional categories—starting with work. Reddy's extensive work and athletic experience would come in handy here. "I believed we could incorporate some comfort features into western and work products," which would have strong appeal with many of Twisted X's retailers, he says. "We sold to a lot of farm and ranch stores, which is a very work-oriented customer. I believed we could grow the company by expanding into these categories."
Let's Twist
With Reddy now at the day-to-day reins, Twisted X burst out of the gate. The company broke even its first quarter (a company first). Even better, it has reported a profit every quarter since. Reddy was reinvigorated by the western way of doing business and saw enormous add-on potential. It was a new category for him to reimagine by introducing new comfort technologies, as well as a refreshing throwback to the way business used to be conducted. "It reminded me of the way business was done in the '70s when it was so much simpler," he says. "You shake hands and deals are made. Western isn't as cutthroat and numbers-driven. It's been a breath of fresh air."
Reddy got right to work on introducing new technologies and constructions, which have shaken up the category. They include Cellstretch midsole comfort technology and, most recently, Tech X by Twisted X, a revolutionary cowboy boot construction that delivers athletic-like comfort, flexibility, and cushioning housed within classic cowboy boot silhouettes. Before his arrival, change basically consisted of seasonal color updates, a tweak of heel heights, and maybe a different toe shape. "I'm just used to introducing something fresh and different each season to interest consumers," he says.
Reddy also knew new products would be essential for Twisted X's survival. That feeling really hit home during his first blazing hot Texas summer. Reddy was shocked by how few orders there were. The rep informed him that no one orders boots when it's hot. "That's when I told our financial controller it's not going to be the same way next year," he says. "We're going to introduce casual shoes that will sell during summertime."
In January 2010, Reddy brought six samples of Twisted X's new men's chukka style to the WESA show in Denver. The moccasin-like ankle boot had hints of western, but it was more a sneaker boot than anything else. It was so out there, in fact, that Twisted X's reps balked at the Frankenstein footwear, warning Reddy that they'd never sell. "They said I didn't understand the western market. That our customers only wear cowboy boots, and they'd never wear those shoes," he recalls.
But a funny thing happened. Retailers who spied the collection off to the side kept asking questions. The reps quickly came to the belief that, to borrow Reddy's earlier assessment of Twisted X, there was "something here." By the end of that show, retailers were asking for a women's version, as well. "It took a few years for the entire industry to embrace the concept, but once some of our more urban stores began stocking the collection it really caught on," Reddy says. "All of our stores realized they could cater to their customers' casual needs instead of letting them go to a department store for that."
Twisted X's casual segment has been running strong ever since. The segment, along with an expanding work category (including casual steel toe styles for the warehouse and trucking industries and western styling for the oil industry), has spearheaded the company's overall growth. But Reddy wasn't going to sit back, content with two extensions. That's just not how he rolls.
Green Dreams
After being involved in sourcing for five decades, Reddy didn't need anyone to point out the enormous environmental footprint the footwear industry leaves behind. Rather than accept that as a necessary evil, he decided to tackle the issue head on. As a result, TXGB has become one of the industry leaders in sustainable sourcing and design.
It started with the launch of ecoTWX, a recycled plastic fabric upper featured on casual slip-ons. Each pair is made from an average of 13 recycled bottles. To date, Twisted X's efforts have amounted to more than 7.1 million bottles retrieved from oceans and landfills. Since then, TXGB's eco-friendly initiatives include the launch of corkTWX (noninvasively harvested bark of sustainable cork trees), ecoTweed linings (a 50-50 blend of nylon and bamboo charcoal), the use of sustainable algae and molasses in EVA midsole constructions in place of harmful plastics, outsoles featuring a blend of biodegradable rice husk and rubber, and laces made of bamboo.
Then there was the company's debut of Zero-X, a breakthrough in sustainable design that debuted in 2021. The highlight is a revolutionary stitching method that eliminates the use of harmful glues. The company's efforts go far beyond materials and constructions. It has a partnership with One Tree Planted that involves TXGB planting a tree for every shoe sold in its ecoTWX and Zero-X collections (to date, that's a commitment of 550,000 trees) and has joined the Arctic Shipping Pledge, which vows its products will not be shipped through those sensitive waters. What's more, the company uses at least 85 percent recycled materials for boxes and catalogs, and now every pair across all TXGB brands features at least one sustainability element. 
Why go to such lengths? Why should TXGB be a leader in this effort when the company's core audience of retailers and consumers aren't demanding it? Reddy says the decision is morally based. It's about doing what's best for people and the planet—even if it cuts into profit margins.
"We just feel it's the right thing to do, so we'll keep trying to find ways to get sustainable materials into our product and manufacturing processes," Reddy says, noting that if the world doesn't address plastic pollution, 70 percent of marine life will have plastic microfibers in their bodies by 2030. "That's a shame. So, if it costs us a little bit more to find a greener alternative, that's ok. If it takes a little bit more effort, that's ok. It's all an extension of our constant effort to innovate—and to try and do the right thing."
Doing the Right Things
From sustainability to philanthropy, Prasad Reddy takes the high, less traveled road—always. 
No one demands that Twisted X Global Brands (TXGB) be committed to sustainable design and philanthropic causes. People buy the company's boots and shoes mainly because they like the way they look, they appreciate the fact that they're comfortable and built to last, and they're a good value. The company's commitment to lessening its carbon footprint and supporting various charitable causes may be added incentive, but CEO Prasad Reddy would do all of it, regardless.
Reddy defines TXGB's altruistic efforts as "sharing the blessings." He explains it this way: "My family, the people in our company, and I have been blessed a lot, and it's great to share our blessings. We're in position to help people in need."
This isn't a recent epiphany on Reddy's part. It harks back to the day he became a U.S. citizen in 1980. Upon leaving the courthouse, two women representing the VFW gave him a small American flag and a copy of the U.S. Constitution. "Welcome to America," they told him. "I remember that moment so clearly," he says. "I vowed that day that I would repay that warm welcome by the VFW."
A man of his word, TXGB is a longtime supporter of the VFW and, in 2019, became the title sponsor of its annual Voice of Democracy and Patriot's Pen contest that awards college scholarships to winning students who submit essays. "VFW does so much for veterans, whereas many corporations and our government neglect them," Reddy says. "And those students' essays are just so inspiring. To be able to help them attend college is a great honor."
Similarly, TXGB's $1.2 million donation to open the Tough Enough to Wear Pink center for people fighting cancer in its hometown of Decatur, TX, assists those in need. "A lot of people working in the western industry don't even know where to go to get help," he says. "We welcome all of them, and anyone else." Reddy adds, "My hope is that other business leaders will open counseling centers near their establishments."
Reddy says TXGB is just as dedicated to giving back as it is to making great shoes. Of course, doing the latter well enables the company to do the former, but it's a synergy that suits Reddy and the entire team. "We're able to make a meaningful contribution philanthropically by doing the right things on the shoe side," he says. "Our entire team is 100 percent behind this approach, and it's what unites us all."
A self-described eternal optimist, Reddy tries to see good in everyone and everything. "I believe in sticking to fundamental values in my personal and business life," he says. "What we do in life is a means to an end, and that end is supporting our family, faith, and society. Fortunately, I know how to make and sell shoes, so we'll stick to doing just that to achieve the rest."
Props for Prasad
Industry execs opine on Prasad Reddy's unique qualities that translate into his five decades of success.
Prasad is steadfast, honest, and a true partner of Boot Barn. He respects his wholesale accounts and the importance of that channel. He doesn't sell around us. He maintains the utmost level of integrity in all of his dealings, and has demonstrated an enormous level of support during tough and boom times. He has built a world-class team, brand, and company. They're one of our top five biggest vendors in dollar volume.  They deliver a world class assortment spanning men, women, and kids with western, work, and casual merchandise. They also push the industry forward on important issues like sustainability. When I think of Prasad, I think first of great wine! More broadly, sharing a bottle of wine with Prasad is just a physical demonstration of his collegial and partnering style of business. He's always searching for win-win opportunities and will go to great lengths to make that happen. I'm honored to count Prasad as one of my closest business partners. —Jim Conroy, CEO, Boot Barn
Prasad always does the right thing. He has integrity, is kind, brilliant, and possesses an unmatched work ethic. He always puts others before himself, finds the good in everything, and always does the right thing. Prasad has built a culture at Twisted X based on teamwork and giving back to the community. His commitment to philanthropy and sustainability is beyond amazing. His love of product and innovation is unmatched. —Scott Sessa, SVP business development, Twisted X Global Brands
Prasad has been an industry colleague of mine for over 20 years. We've often reached out to one another to discuss the latest sourcing and product trends. He's incredibly knowledgeable in regard to sourcing, operations, and logistics. He's also one of the most humble industry leaders I've met. The humblest of the humble with the kindest smile in the industry. Prasad has truly realized the American Dream!
—Greg A. Tunney, president and CEO, Manitobah 
Prasad is an opportunist. He's always looking for new ways to by creative and innovative with footwear as well as business operations. "We've always done it that way" and "We can't do that" are unacceptable responses. He prefers, "Let's figure it out" as a response to any unknown. Prasad is a people-first leader. For example, it's important to him that we offer great health and retirement benefits. Prasad will tell you it's more about doing the right thing than doing a good thing. The same goes for our sustainability and philanthropic efforts: it's the right thing to do efforts. He cares about the world we're leaving our children and grandchildren. It's important to him as a member of the human race, so it's important to him as a footwear maker. But he never wants credit for any of it. —Jeff Jones, CFO, Twisted X Global Brands
Prasad is respectful to all, beyond giving, steady, patient, loyal, and appreciative. He cares about people, and he's surrounded by a positive light. Prasad always operates with an open mind and is curious about new ideas and ways to do things differently. He's never quick to say no; rather he graciously listens and forms his opinion after thorough consideration. We're so proud that Twisted X was one of our first trusted partners. His sincerity, respect for others, demeanor, and humble confidence in the great brands he has built is so unique. The success of Twisted X clearly proves that cutthroat and fast doesn't always win the race. —Trisha Sweeney,
executive vice president of sales, Syndic8
In the not-for-profit healthcare space partners like Twisted X Global Brands are rare. Prasad and his team embrace the promise to help children with us like no other, and they believe in helping us treat the whole child. That means, for example, working alongside us through this unique opportunity to showcase patients as artist and shoe designers. This dream of Prasad's to empower, support, and contribute to healing our patients through art is evident by the smiles on both our patients and their parents. At the core of every child is the desire to play, to create, to simply be a kid. Our design collaboration project allows our patients to be kids! He takes the time to interact with patients and parents. He always asks the vital question: What's best for the patient and family? This is extremely rare in our work! Prasad's incredible generosity is leading to hope for many of our patients.
—Grant Harris, SVP, Chief Development Officer, Cook Children's Health Foundation
I first came in contact with Prasad during a phone interview for the position of Chief Marketing Officer and we met the next day for an interview. He's a fast-mover. I had an offer in my inbox by the time I got home. He's also extremely driven and prides himself on doing things uniquely and independently. He doesn't follow the pack; he likes to be in the front leading and creating. Prasad loves product. Creating products that innovate speaks to his core. He's also a wonderful listener—something many CEOs aren't good at. He has a beautiful balance of patience and action. He has a big heart and cares deeply for his community. He wants to make a difference in the world. He wants to share his blessings. —Tricia Mahoney, CMO, Twisted X Global Brands
Prasad's relationship with the VFW began in 1980 when he was welcomed as a new citizen of the United States by our Auxiliary members. His friendship has expanded far beyond that to the VFW Foundation staff, leaders, and members. Twisted X Global Brands' support is vitally important to the VFW. As the title sponsor of our annual youth scholarship competitions, their support ensures we're able to foster and perpetuate patriotism among America's youth and treat our scholarship winners to a once-in-a-lifetime experience touring our nation's capital. Prasad is arguably the most genuine and charismatic person I've ever had the pleasure of working with. His love for life and the positivity with which he approaches every opportunity is inspiring. —Lynn Rolf, director of programs, VFW