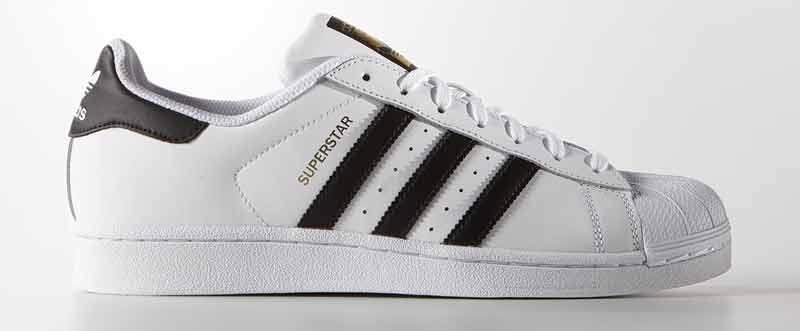 brand of the year; athletic lifestyle
adidas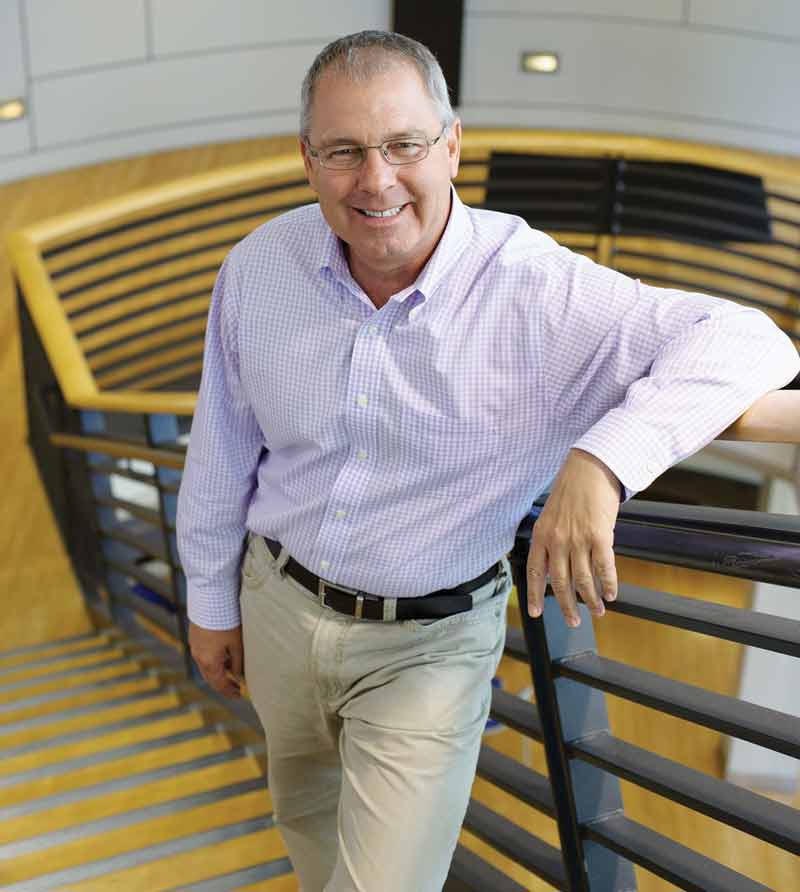 It was Game Seven, and the Chicago Cubs were on the verge of an epic, extra-innings comeback that would break a 108-year curse and make them World Series champions. The player who charged in from third base to gobble up a tricky grounder, then fire the ball across the diamond to nip the runner at first for the win was National League MVP Kris Bryant, who happens to be an Adidas-sponsored athlete. Once again, the world's fastest-growing sportswear company found itself in the limelight. Last year, the brand seemed to be winning on all fronts: product, marketing, sales, fate—you name it.
"It started with Super Bowl MVP [and Adidas sponsored athlete] Von Miller and then seemed like it was one really great success story after the other, culminating with Kris Bryant and the Cubs winning the World Series," affirms Mark King, president of Adidas Group North America. "We've had a lot of success with our athletes and the product kind of speaks for itself. It's just been one successful franchise after another."
Richard Johnson, CEO of Foot Locker, concurs that Adidas' success has been a culmination of many factors. "The technology came into play with their Boost material, they've got a great relevant asset to the market in Kanye West and they've got classic styles that have had a resurgence with key segments of the sneaker consumer base," he says. "They've hit the perfect stride and the brand heat that they bring has definitely been elevated."
Most notable on the product front in 2016 was the brand's Ultra Boost, followed by NMD, Tubular and its classic Stan Smith and Superstar franchises. Of course, there was also continued buzz around its Yeezy collaboration with West as well as partnerships with tastemakers including Pharrell Williams, Rita Ora, Raf Simons, Rick Owens and leading sneaker boutiques from around the globe. The success at retail was across the board as the brand's market share of U.S. athletic footwear rose 7.2 percent (through November), up from 4.3 percent. (Nike, on the other hand, saw its share fall to 37.3 percent, down from 41 percent last year.) "We're doing very well in the mall, places like Finish Line, Foot Locker and Journeys as well as in the family channel, like Famous Footwear and Rack Room," King reports. "We're growing our business at every channel and our e-commerce business is also doing very well." Notably, Adidas reclaimed its second-place standings, overtaking Under Armour in sportswear and Skechers in athletic footwear sales. Overall, Adidas was projected to amass $19 billion in sales in 2016 with revenues up 20 percent.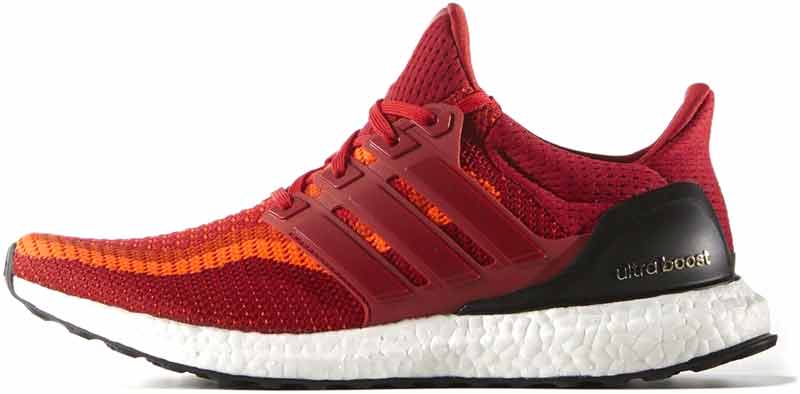 King is most pleased by the brand-wide momentum, which he considers healthier. Nonetheless, even he was a bit overwhelmed by Adidas' success last year. While meaningful growth is part of the master plan, the results surpassed company expectations. "I would definitely say that the speed at which the market turned to Adidas was a real pleasant surprise for us," he says. "We thought in 2017 or maybe the first half of 2018 we could start to see some real momentum." Instead, he says, 2016 "kind of exploded for the brand."
NPD Sports Analyst Matt Powell is another industry expert who views the brand's explosive growth as beyond expectations. "I have to admit that I never thought Adidas would make the kind of comeback they did," he says. "It's a real tribute to management's vision and the hard work of hundreds of people." Specifically, Powell points to Adidas recognizing the trend shift from basketball to retro and lifestyle running, and having executed well. "It's all about product," he says. "Changes in management's focus on making shoes that were right for the U.S. market made all the difference." To that end, industry insiders point to two key factors in the design turnaround—the decision to shift design headquarters from Herzogenaurach, Germany, to Portland, OR, in 2014 and the appointment of Paul Gaudio as global creative director.
King is quick to note that Adidas is only just getting started—the brand has plenty of growth opportunities ahead. "We doubled our market share in running last year, but it's still only 8 percent," he notes. "We are certainly not satisfied and think that there's a lot of growth left in the running category." Same goes for basketball: Adidas currently owns a low-single-digits share. "I think we should be in double-digits," he says. "With [NBA star] James Harden onboard and having a lot of activations around him and just having hired Kris Aman as General Manager Global Basketball, who we believe is going to do great things for us, there's a lot of runway for us in basketball." Last but surely not least, King cites the even bigger (in terms of overall market size) opportunity the training category presents. "Stuff you go to the gym and work out in—it's one of the biggest categories," he notes, adding that success in running and basketball categories spurs growth in this market. "As we have more success in places like Dick's, they are giving us more floor space to present our brand in a much bigger way," he says.
While much of Adidas' success in 2016 was self-generated, King says the overall popularity of athletic shoes as a lifestyle fashion statement surely helped. It spanned sneaker culture to athleisure, the latter of which he believes has had a bigger impact. He cites himself as an example. "I've been working for 35 years and I've always worn a button-down shirt, dress pants and a dress shoes. Now I wear a sweater, jeans and sneakers," he says. "And no matter where you go, you see men and women dressing a lot more casually." King adds that as the world gets more casual, athleisure presents a great opportunity for growth. "I don't think it's a 'trend' and I don't think it's going to stop," he says. Nor does the growth at Adidas look to be slowing any time soon. "We love the opportunity that's right in front of us, and we take it very seriously," King says. "We're just trying to do the best we can and keep moving forward."
Women's Comfort; Sandals
Birkenstock
As put simply by Scott Radcliffe, vice president of marketing, "2016 was a big year for Birkenstock." So big, in fact, that the brand nabbed two Plus Awards in the Women's Comfort (its third consecutive) and Sandals categories.
In 2016, Birkenstock marked its 50th year in the U.S., solidified its status as a year-round brand and experienced breakaway success at retail. "Birkenstock sales in 2016 were through the roof," confirms Louise Dirks, owner of Canadian chain, Gravitypope, adding that the Arizona sandal was a bestseller and Gizeh sandal a close second. "Birkenstocks are no longer just worn for practical comfort but are seen on runways and in fashion blogs," she notes. "Rarely does a brand manage to appeal to such a wide variety of people."
Birkenstock has solidified its cult-status among fashion's It crowed and continued to satisfy its bread-and-butter comfort customers by staying true to its signature cork footbed, Radcliffe says. "We are the only true 'comfort' brand that appeals to a mature consumer as well as the younger trend market," he says. "The recognition is really something special, and we feel quite fortunate."
Here, Radcliffe reveals 2016's style standouts and explains why the brand resonated strongly with consumers again this year. —Ann Loynd
What were design highlights of the sandals collection? Our core sandal category continued to outperform with an expansion of silhouettes and vibrant materials and colors. Specifically, we saw incredible performance in our newer, more-feminine sandal styles. The Yara and Daloa with ankle straps were big highlights, and the Mayari with toe loop is now one of our strongest-selling styles. In general, women responded to a slightly dressier and more feminine look from us. Our wedge business also performed and served as a complement to the traditional sandal range and a bridge to shoes.
What were standouts in women's beyond sandals? Our shoes and boots hit their stride in 2016. We took our cork footbed foundation into traditional shoes with a slimmed-down shape while maintaining the same comfort features. We had tremendous success with our shoes and winter boots selling out. The moto-inspired Stowe and easy-wearing Bennington were notable bestsellers. Birkenstock is now a year-round brand for our customers and retail partners.
What do you think the brand continues to resonate so well? Shearling-lined footbeds on Arizona sandals and Boston clogs spoke to consumers looking to expand the wearability of these styles into fall and winter. And our metallic silver and copper styles resonated with consumers. Colorful designs, thoughtful materials and classic styles were a winning combination. Classic design and architecture were also key inspirations. We reflected on black and white with the addition of antique browns for richness and depth. Feminine yet strong looks were important in our spring collection of pastels, shimmering solids and soft floral prints.
National chain
foot locker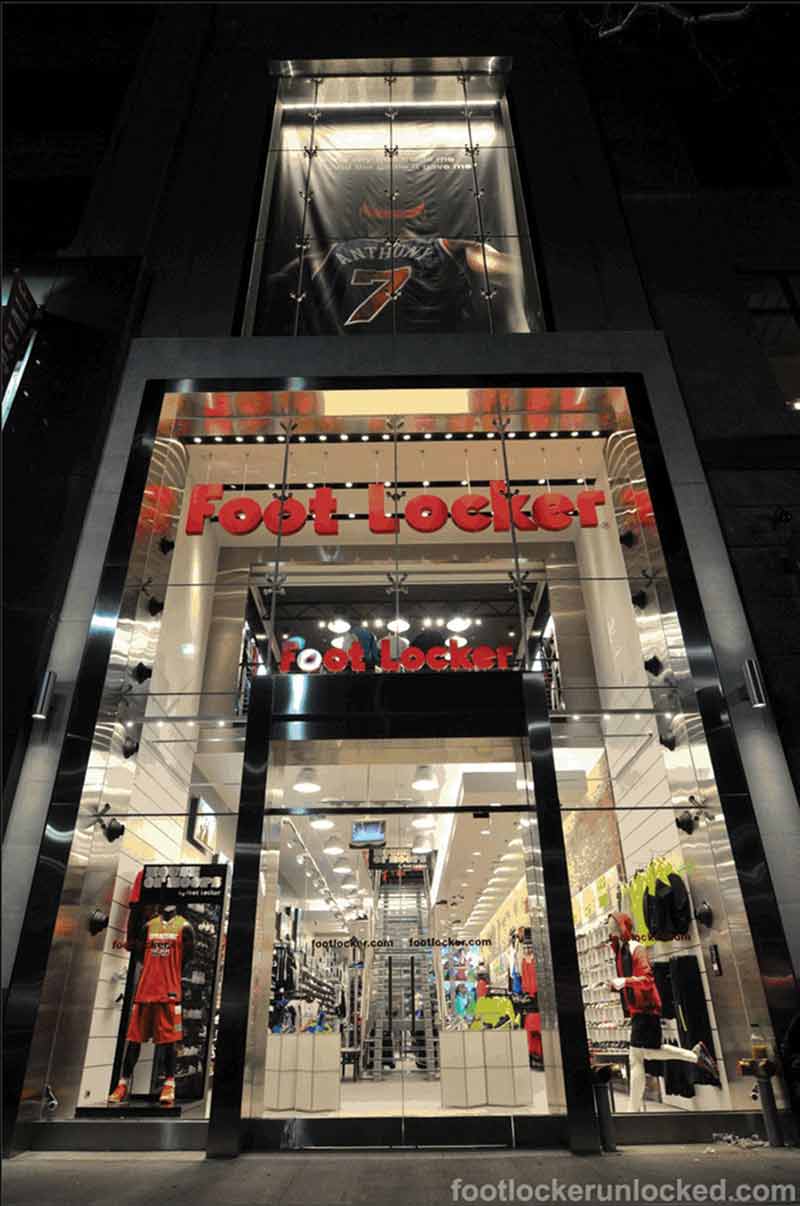 Foot Locker CEO Richard Johnson credits much of the chain's success in 2016 to an even more refined "laser focus" on its target audience across its nine retail banners. "We've got a lot of consumer muses across our various banners, and zeroing in on each of them—learning what motivates them, how they've changed and what excites them—is what led to our success," he says, noting that the discovery process altered how the company engaged its customers in its stores and online. "We've made sure that our customers have as frictionless an experience as possible," he adds.
Matt Powell, sports industry analyst for NPD Group, concurs that Foot Locker's ability to generate multiple views of the market through all its formats has been a key to its success. "This gives them an advantage in picking up on emerging or slowing trends," he says. "Also, each banner has a distinct point of view, which allows for greater curation in today's cluttered marketplace."
The numbers speak for themselves: Foot Locker's 2016 sales rose 4.8 percent to $7.7  billion while comparable store sales jumped 4.3 percent. It marked the seventh straight year of meaningful sales and profit growth. The company currently operates 3,363 stores in 23 countries through its Foot Locker, Kids Foot Locker, Lady Foot Locker, Champs Sports, Footaction, Six:02, Runners Point and Sidestep concepts as well as its online channel, Eastbay.com. It also debuted a new 10,000-square-foot flagship on 34th Street in Manhattan in August (a second one opened last month in Times Square) that Johnson describes as a "great celebration of how we are looking at and thinking about retail." It centers on telling great stories. "We don't just buy an assortment. We want to be able to tell the story of how a shoe is relevant to sneaker culture and, for example, how it might hookup with a New Era hat," he explains.
It helps that Foot Locker's vendor partners are terrific storytellers. Specifically, their ability to create excitement and interest on almost an hourly basis serves as a constant draw for its stores. Examples included in-store appearances last year by Rihanna—introducing her FENTY x Puma collection—and numerous pro athletes in support of their signature shoes. "We're privileged to work with a handful of fantastic brands that have great stories to tell," Johnson confirms. "And the environment inside our new flagship lends itself very well to telling those stories."
The new flagships feature an array of shop-in-shops from leading brands, including Puma Lab, Adidas' The Foundation, House of Hoops (showcasing Nike and Jordan brands) and the chain's women's fitness concept, Six:02. Johnson says the stores serve as destinations for sneaker culture. "It allows that customer to enjoy the environment, engage with the storytelling and interact with our associates," he says, noting that Foot Locker will incorporate some of these aspects in its other locations. "It's a case of what do we learn from these flagships that we can roll out to our fleet of stores around the globe," he says.
Along those lines, Johnson remains a firm believer in the power of brick-and-mortar retailing. It's a key component to the company's strategy going forward. "We know that 90 percent of our customers interact with us digitally, but the vast majority of them prefer to come into one of our stores and try the product on, get excited by the energy there and interact with our associates," he says. Johnson believes that much of negative press of late chronicling the death spiral of brick-and-mortar retail has mostly to do with department stores and not specialty stores such as the company's stable of examples. "Departments stores haven't reinvented themselves fast enough to keep customers happy," he suggests. "Whereas specialty, by definition, means you've got something special in the store. And if you engage them how and when they want to be engaged, the physical store is a natural extension of that engagement and relationship that you have with the customer."
Johnson, a self-professed glass is "three-quarters-full" kind of person, is bullish on continued success for Foot Locker this year and going forward. For starters, he cites the popularity of the athleisure trend that should continue to give the company some "added juice," particularly on the apparel side. More than that, he cites a much bigger macro demographic trend working strongly in the company's favor. Namely, it's a sneaker world. "Kids today…their parents grew up wearing sneakers," he says. "They were part of the Jordan generation. Paying premium prices for sneakers is an accepted behavior today."
The shift marks a far cry from when Johnson was a kid. "I wore one pair of Chuck Taylors," he says. "I ran, played basketball and went to school in them. And if you said you paid $100 for sneakers, people would have looked at you funny." Times have sure changed. "Our customers may not necessarily drive big fancy cars, but they often set their personal tone with their sneaker choices, and I think that's going to continue," he says. Layer on top of that the ongoing shift to casual fashion spanning all ages and Johnson believes the sneaker market will continue to grow.
In the meantime, Johnson says Foot Locker will remain laser focused on the business aspects within its control. "Our focus is to keep elevating the experience for our customer," he says, noting that when you put the customer at the center of things, good things tend to happen. "We are in a very optimistic situation," he adds. "Our customer has a high consumption level and, adverse macroeconomic and political aspects aside, I don't see that changing." Indeed, Johnson believes Foot Locker rests in a sweet spot right now: a growing customer base infatuated with sneakers that loves to shop both in stores and online. (The company's annual digital sales are nearing $1 billion.) The stores, however, remain a centerpiece of customer interaction. "Our customers see our stores as a social place," Johnson offers. "They may take a photo of the sneaker with their phone and send it out to their friends asking, 'Cool or not cool?' But they are in the store, interacting with our brand and the brands we represent."
Powell couldn't agree more. "America's obsession with sneakers isn't going away," he says. "Foot Locker is in an excellent position to leverage this trend with their scale and multiple looks."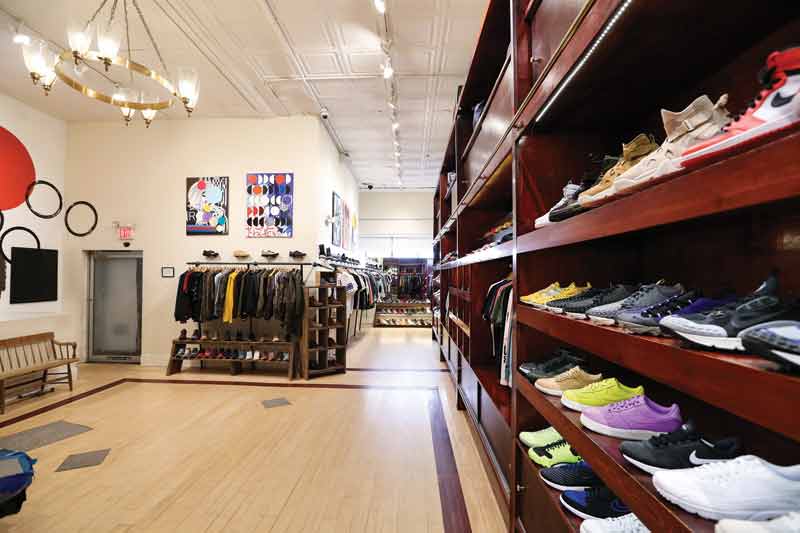 Sneaker Boutique
Bodega
Having celebrated its 10th anniversary in 2016, Boston-based Bodega bucked the overall brick-and-mortar difficulties, experiencing one of its best years to date. Cofounder Oliver Mak credits much of the boutique's success to its unique shopping experience: The store is discretely tucked behind an actual bodega through a secret passageway where customers can discover brands and styles not carried in malls or by online behemoths.
"We specialize in an experience that gives context to [street] fashion culture, and we present things people don't have access to and do it with the best service possible," Mak explains, adding, "Traditional retail may be struggling, but those who specialize will reap the rewards."
Here, Mak delves into the nuances of Bodega's successful retail formula. He also reveals why the current climate presents an enormous opportunity for physical stores. To that very end, Bodega plans to open its second location this year in Los Angeles. —A.L.
How was business overall in 2016? It was one of our biggest years for growth in store and online. I thought in-store would plateau at some point, but it didn't. We spent a lot of time on research and rebuilding our brand matrix. And other things helped, like the Massachusetts Council of Tourism sending tourists our way as a beacon of innovation and interesting stuff happening in our city. Also, positive growth of our management-level people and empowerment of staff was important. We're small, but even if you're starting on in the stock room, we're able to motivate [our employees], and it's paying off.
What were some of the highlights of the year? We did an art show for our 10-year anniversary called Series with 16 artists. We sent them denim jackets and they sent them back all customized. We haven't done an art show since 2014, but it was a great touchstone to bring back the vision of melding art and commerce. We made our first publication as well.
How did you rebuild your brand matrix? The way people dress now is so drastically different than even from 2015. People are so much more conscious of fashion and specific designers. They're very invested in influencers. That can mean celebrities, but there's also a level of DIY culture that links in with our culture. It's like when we started by featuring independent T-shirt brands and sneakers. It's back to that era of people making things and connecting directly with consumers. We shifted to artist-driven brands that are only carried through us and a few others. It's about bringing it back in. Streetwear got so big that it was in malls and this is returning to what's special about it.
Despite an adverse retail climate, especially for brick-and-mortar retailers, Bodega experienced one of its best years. Why, exactly? We focused on our niche culture, and we tried to present a different voice. We're not in a price war with whoever is selling on Amazon. I was talking with the founder of Slam Jam the other day…He sees so much potential in retail over the next few years. It's about the unique voices who see retail as art and as an opportunity, not as a means to an end. If you present the product as an artistic piece, people are so receptive right now. There's so much you can do with how you present an idea. Hashtag mood.
How do you compete with other sneaker boutiques? We don't. It's part of a larger fashion statement. If we were just a sneaker boutique, we'd be in that price war. Looking at fashion as a whole, there's growth potential.
What's your outlook for this year? We're very optimistic. We're opening a store in downtown Los Angeles this September. This is our year where we basically push all our chips to the middle of the poker table and say, "All in." We want to make the splash we made in 2006 with our concept again. We see it as a new beginning.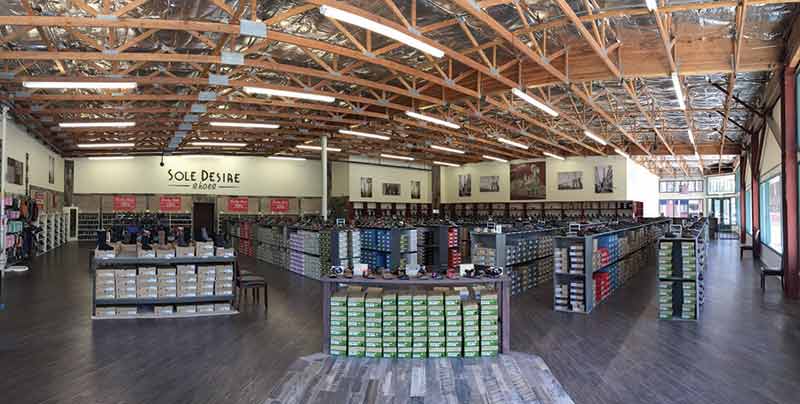 Comfort Specialty
Sole Desire
Sole Desire is a bit of an anomaly in shoe retailing these days. Not too many independent retailers pursued an aggressive brick-and-mortar store expansion campaign during 2016. The California-based chain, however, did just that: opening seven new locations to bring its total to 21 stores. Nor could too many retailers—publicly owned or independent—claim last year as their highest-grossing year in history. Sole Desire can.
In addition to offering the retailing basics like good service and a great selection, Dave Astobiza, president, credits a solid portion of Sole Desire's success to building its brand. "Our focus over the past few years has been on selling our brand," he explains. "We remodeled all the existing stores, having taken down branded POP and installed motivational tools to encourage customer service from our staff." In addition, Astobiza says the chain changed how it merchandises products, which is now displayed by class instead of grouped by brand as it had done so for 20-plus years. "This has had a major impact on what products sell and has also helped some smaller brands compete," he notes. "It's resulted in higher maintained margins and better sell-throughs."
Still, Astobiza describes last year as "challenging." He cites various headwinds, including the nation's fractured and hostile political climate, unusual weather patterns and price competition, especially during the fourth quarter. (He also realizes that part of Sole Desire's record gross sales was due to the additional store openings.) Despite the headwinds, there were plenty of bright spots for Sole Desire in 2016. Leading the way was the store opening last summer in Santa Rosa. "We purchased a 16,000-square-foot, free-standing building in the historic downtown section of the city, and it has become our top-producing unit," Astobiza says, proudly. The building, previously a sporting goods store, features 20-foot open ceilings throughout, which fits well with the open-box concept of about 75 percent sale merchandise and 25 percent core full-price goods. "We are using this location to filter through old products from our 20 other locations and buy specials from our vendors," he says. "We are also stocking our top-sellers as a backup for our other locations and selling as we go." So far so good as Astobiza has been pleasantly surprised by the fact that full-price sales have accounted for 25 percent of the store's overall volume. "We are still full service in this location, which has been very successful," he adds.
Another key factor that helped improve Sole Desire's bottom line in 2016 has been a refocus on brands that suggest higher margins and are less distributed online. (Regarde le Ciel is one example.) In addition, Astobiza says the chain benefitted from its focus on vendors who have strong MAP policies and are committed to working with independent retailers. "Taos, Arcopedico, Aetrex, Rieker, Rockport and Earth have been great partners this past year," he notes.
The growth in accessories sales—up 25 percent—also contributed significantly to Sole Desire's success in 2016. "It became our fastest growing segment," Astobiza reports. "Accessories now account for 22 percent of our total volume. Handbags and insoles led the way."
Last but not least, Sole Desire's ability to step in where other retailers have pulled out has also factored into its success. Their demise has presented opportunities for the chain, especially when sweetened by affordable lease terms from landlords as a store paying rent is better than a vacant space. That aside, Astobiza says the focus this year is on expanding Sole Desire's digital footprint. "We will relaunch our e-commerce website and focus on social media marketing," he says, adding he's optimistic about his business in what remains a disruptive and challenging market. "Last year, the election made things very interesting," he says, diplomatically. "It's nice to have that past us." —G.D.
boutique
shoegasm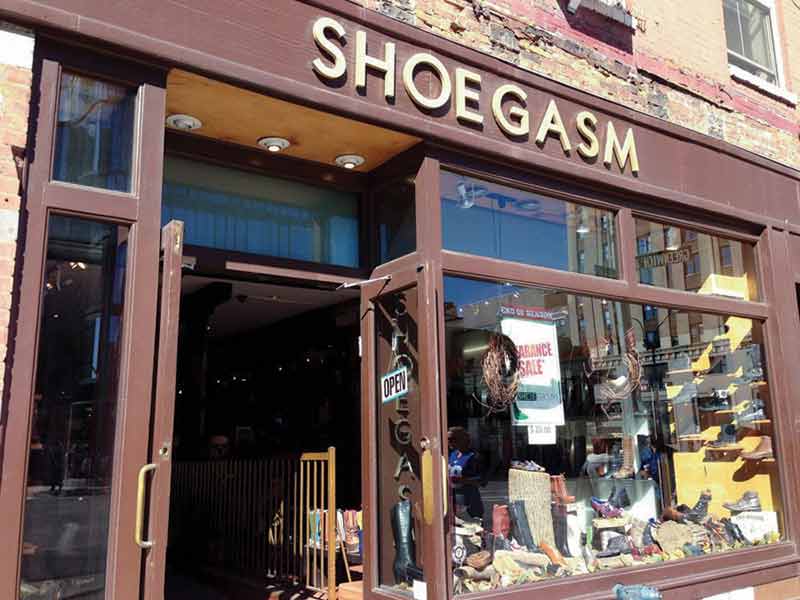 Going on 30 years in New York, Shoegasm has held its ground in one of the world's most competitive retail regions. With two locations (in Manhattan's Chelsea and Tribeca neighborhoods), the boutique's recipe for success is the ability to attract and service a customer who lives in an expensive city, walks a ton and is obsessed with fashion. That requires a steady assortment of stylish, comfortable and affordable brands for men and (primarily) women.
"They are fashion forward, love to experiment and introduce new trends and ideas," says MJ Moheban, COO of Chelsea Crew, regarding Shoegasm co-owners, Farshad Noorani and Eddie Cuevas. "They have great locations and they have a very loyal following."
In addition to Chelsea Crew, the Shoegasm merchandise mix includes Howsty, Kork-Ease, Gola, Dansko, Birkenstock and Sixty Seven, among others. It represents a slimmed down offering as the owners scaled back in 2016 to be more exclusive and combat against price pressures from online retailers. "They reduced their vendor list and ran sales to be competitive in the online market," notes Moheban, adding that even with the Flatiron store closure, Shoegasm is "still one of our largest independent retailers in New York."
Steven Weinreb, president of Gola, credits a large portion of Shoegasm's success in 2016 to its nimbleness. "They reacted quickly and took advantage of trends to constantly tweak their assortment during the season in order to maximize sales," he says, adding that the brand had its best year with Shoegasm to date. "They also purchased a broad assortment, which allowed us to tell a brand story rather than showcase just one or two of our best styles," he adds.
Overall, it's the independent retailing basics that has earned Shoegasm a respected reputation. Good service, a great selection and an inviting vibe (eclectic interiors with exposed brick walls, antique furniture and Persian rugs) that combine together to make the stores regular destinations for trendy New Yorkers on a budget. "We like Eddie—he's supported our brands for quite a few years now," confirms Diego Franco, sales manager for MTNG. "He's been a loyal customer, the selection is unique and his stores are well located." —A.L.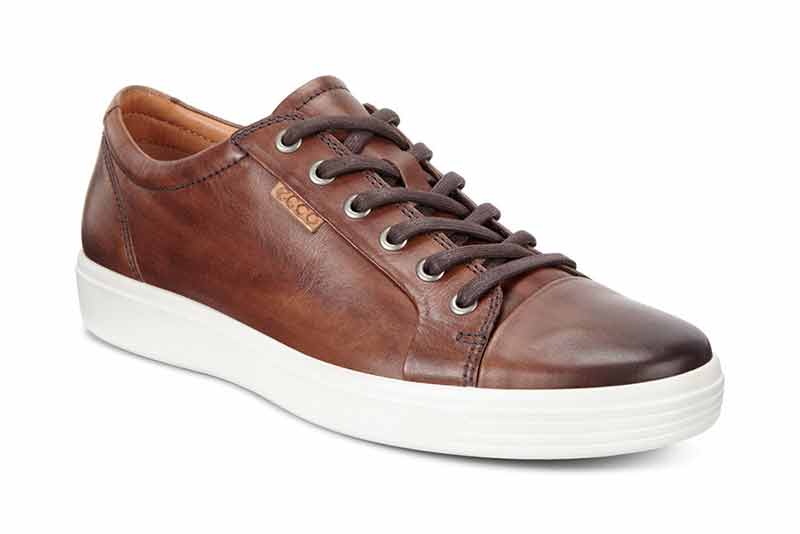 Men's Comfort
ecco
for the second straight year, Ecco has taken home the Plus Award in the men's comfort category. The company attributes the success to its consistency in brand DNA—one that stretches back nearly 55 years.
Felix Zahn, product director Americas, notes the key—beyond proven comfort constructions and quality materials—is staying vigilant to the wants and needs of the market, regardless of how turbulent it may be. "Last year will surely not go into the history books as a great men's shoe year, however considering the marketplace, we actually did quite well," Zahn reports. "We saw the shift in men's purchasing behavior and the trend toward sneakers early enough to make the necessary adjustments to our collection."
Zahn cites the Soft7 sneaker collection as having generated the most buzz last year for Ecco. While the original concept was launched in the second half of 2015, he reports sales "took off in 2016" with further expansions in styles, material choices and colors. "This is an absolute trend-right silhouette at the moment worn by all generations," Zahn says, noting that one of the brand's key missions in the U.S. is to modernize and rejuvenate its men's business. "The highlights for 2016 were definitely all part of our contemporary categories that targeted the smart, casual customer," he adds.
In addition to the mainstream sneaker trend, Zahn says Ecco saw tremendous growth with athletic-inspired styles such as its Intrinsic II slip-on. "This sporty slip-on in knitted textile and full-grain leather with elastic straps is the perfect everyday shoe," he says. "The stretchable inner sock construction ensures a soft, comfortable fit, and the low-to-the-ground sole construction provides a natural position for the foot and excellent ground adaptation."
Another success story in men's comfort for Ecco last year was its hybrid category between casual and formal. Zahn cites the Jeremy boot and Kenton brogues as prime examples. Both blend office-appropriate styling with athletic-like comfort features—notably the partial leather linings with removable inlays soles for extra cushioning. "With the dress code in corporate America getting more casual these two styles are the perfect match," Zahn says, adding, "Other than that, it is sneakers, sneakers and sneakers."  —Emily Beckman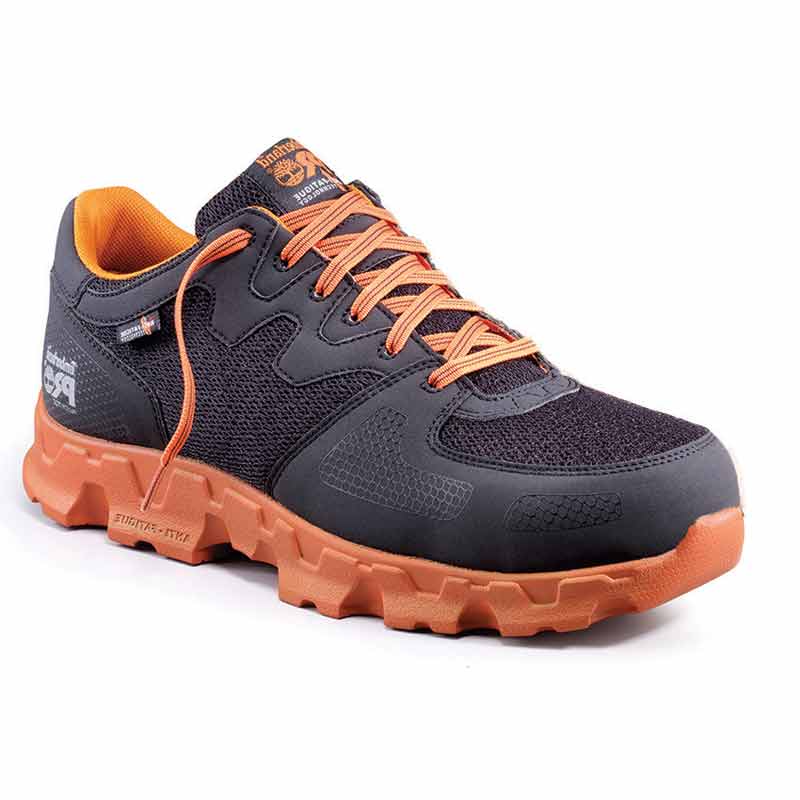 work boots
timberland pro
timberland, a 65-year-old brand renowned for its rich outdoor and streetwear heritages, has been building a similar legacy since launching its Timberland Pro work division in 1999. Specifically, the brand has built a solid reputation by regularly pushing the design envelope. It's the key to survival in a performance category, where introducing breakthrough technologies is paramount to long-term market relevancy and brand survival.
"One of the greatest advantages of Pro is that we are not a hundred-year-old brand confined to conventional thinking or restricted by legacy styles or constructions," says Steve Ammon, design director. That forward approach to thinking surely factored into the brand's second straight Plus Award in the Work Boots category.
Ammon credits Pro's ability to continually anticipate changes in the market for giving the brand an edge. For example, he says Timberland Pro was one of the first to recognize the shift in workplace dynamics with the release of the Titan boot in 2004. "We basically upended the industry," he says. "We recognized that the Gen Xer entering the workplace grew up wearing athletic shoes and didn't like the idea of having to wear the heavy, non-flexible boots of their forefathers."
In 2016, Timberland Pro disrupted the market again, introducing the Powertrain Sport collection. The versatile styles catered to a growing Millennial workforce and also addressed a spike in women entering the construction and manufacturing industries. Retailing for $120, the shoes incorporate performance features such as a lightweight alloy safety toe and slip- and oil-resistant outsoles packaged in a sneaker silhouette with colorful ripstop nylon uppers. "With Millennial workers who grew up in a sneaker culture now flooding the work force, it is important to appeal to their performance and style needs," Ammon explains, adding that the shoes feature a retooled sole unit that allows for a more comfortable, dual-density, anti-fatigue platform.
Powertrain Sport blew out at retail in 2016, and Ammon reports it's the most successful product launch to date for the brand. "Powertain Sport is the epitome of the forward-thinking and innovation of Timberland Pro," he says, adding, "Consumers have responded really well to the line—it's a chance for them to inject some of their personality into their work uniform."
Ammon believes Timberland Pro's relentless pursuit to improve bodes well for its future. He cites three key factors for driving innovation: target industries, consumer demographics and creative problem-solving. It's why members of the product management team regularly visit industry hot spots. "We've visited state-of-the-art automotive facilities in Ohio and Tennessee; we've also spent time at animal processing and rendering facilities in the Mississippi swamps," he says. "We are constantly looking at ways to make our product more comfortable and perform better." —A.L and E.B.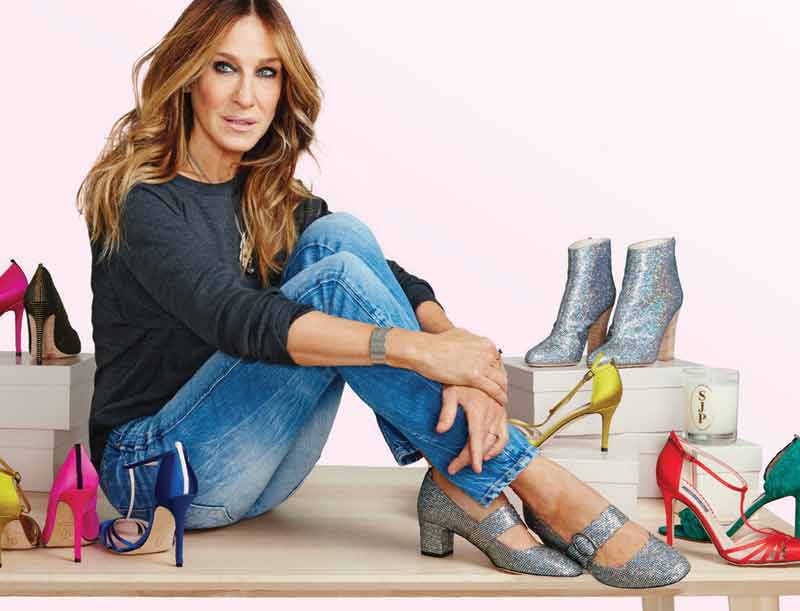 Women's Collection
SJP Collection by Sarah Jessica Parker
Over her six years filming Sex and the City, Sarah Jessica Parker's character Carrie Bradshaw was obsessed with designer shoes, helping make household names of Manolo Blahnik, Jimmy Choo and Christian Louboutin. But this was one instance where the actor and the character were on the same page: Parker is just as obsessed with pretty shoes, and the opportunity to turn that love affair into a namesake collection has been a dream come true.
"I don't think that it's a secret that I have an affection for shoes," the actress confirmed in a recent Amazon Fashion interview. She is also committed to the same high standards of her favorite designers. "I want to create a shoe that I'm incredibly proud of, that will last forever, that will be well made and that will be worth every single dollar that I'm asking from a customer," she stated.
The SJP Collection, created in partnership with Manolo Blahnik CEO George Malkemus, delivered on those objectives in 2016. Now in its third year, the brand has become an accessible (retail prices range from around $300 to $500), go-to designer option for women. Along those lines, the brand is devoted to three pillars: the single sole, which Parker calls clean and classic; color as a neutral, featuring bright hues like teal and pink; and the quality of Italian construction. The result is a design aesthetic considered bright, fun, classic and not overly trendy. In 2016, fan favorites included the Austen Glitter Mary Jane pumps, Phoebe Mary Jane pumps and Fugue Satin strappy high-heel sandals.
SJP is available in such Bradshaw shopping haunts as Bloomingdale's, Nordstrom, Saks Fifth Avenue and Neiman Marcus. The collection also made its debut on Amazon Fashion in September. Erica Russo, fashion director of accessories & beauty for Bloomindale's, reports its exclusive collection was received well by customers. "The jewel-tone velvet Fawn and jewel-encrusted pumps were standouts," she reports, adding, "The Bloomingdale's girl loves the Sarah Jessica Parker collection because it offers the exciting colors, whimsy and fashion-forward styles our customers look for."
Boston boutique Max & Riley is one of a few independents that carry the brand, and co-owner Hope Roussilhes reports similar success last year. The same, she adds, can be said about her relationship with SJP. "Working with the team is amazing," she says. "Everyone is so wonderful and supportive of us, which is even more of an accomplishment because we get to work with them one-on-one."
Roussilhes cites the Carrie, a T-strap stiletto, in teal satin as the store's best-selling style in 2016. "Everybody wanted it…It was something blue for brides, and we sold it for graduations," she says. "Whatever the occasion, it was her favorite pair of shoes." Roussilhes adds that Max & Riley has done well in all branches of the SJP brand, including candles, handbags and a new "LBD" dress.
The Carrie was also a bestseller in the accessories department of Kleinfeld Bridal (of TLC's Say Yes to the Dress fame). Jennette Kruszka, director of marketing, reports the shoe sold well in moonstone and silver shades along with the Angelica, a satin pump featuring a jeweled buckle, in skyline blue. "Kleinfeld brides love the unique style and colors of SJP Collection, and they're the perfect shoes to wear after the wedding with your favorite pair of jeans," she says, adding, "The collection brings Sex and the City street style to the wedding aisle." —A.L.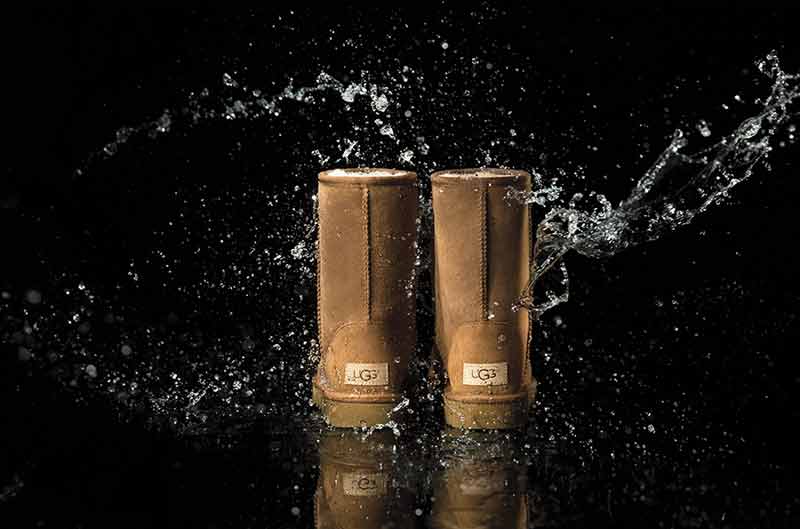 Outdoor Style
Ugg
Call it haute hikers, utilitarian, rugged chic…the Outdoor Style category was at the tip of the fashion spear in 2016 and Ugg, a brand entrenched in the aesthetic, tapped into the trend well. Led by revamped and expanded boot collections, the Deckers Brands division continued its evolution into becoming a lifestyle brand for women and men.
The leading example, hands-down, was Ugg's makeover of its iconic sheepskin boot, the Classic II, which debuted in July. "We worked with our consumer insights team and listened to what our customers wanted," explains Andrea O'Donnell, president, fashion lifestyle brands. "The Classic II offers our consumer the same look of the Classic boot but with added features and benefits." Those benefits include a pretreated sheepskin upper that resists water stains, Treadlite outsoles for improved grip and a sturdier leather heel counter. "Now, consumers can brave the elements and not worry about ruining their favorite boots," O'Donnell says. "Plus, it showed that we listened to our consumers' demands and always strive to push newness and celebrate innovation."
Other notable all-weather options in 2016 included the Adirondack II, a wool-lined duck boot; Blayre II, a rugged ankle boot with buckled sheepskin collar; and Katia, a knee-length wool-lined boot featuring waterproof suede. "We really sunk our teeth into what we know best—outdoor boots," O'Donnell says, noting that form and function were of equal importance last year. "Our consumer looks to us, not only to keep their feet warm and dry, but also as a fashion statement."
The men's category proved to be another bright spot for Ugg last year. O'Donnell reports the brand saw 30-percent growth in this segment. "Our men's Neumel sheepskin chukka proved to be the hero of 2016," she reports. "Sales of the Neumel within our e-commerce and concept stores increased by more than 500 percent in 2016, with wholesale retailers nationwide working quickly to replenish inventory." Additionally, O'Donnell notes that sales data reflected demand for the style in smaller sizes as well, suggesting women were also fans of the boot.
Overall, O'Donnell attributes much of Ugg's success in Outdoor Style to its zeroing in and embracing its rich, Southern Californian heritage—its base for more than 35 years. "Californians have managed to balance two very different things: Style and fashion with this connection to lifestyle and performance, health and well-being," she explains. "Our products reflect this philosophy by offering style and performance." —A.L. and E.B.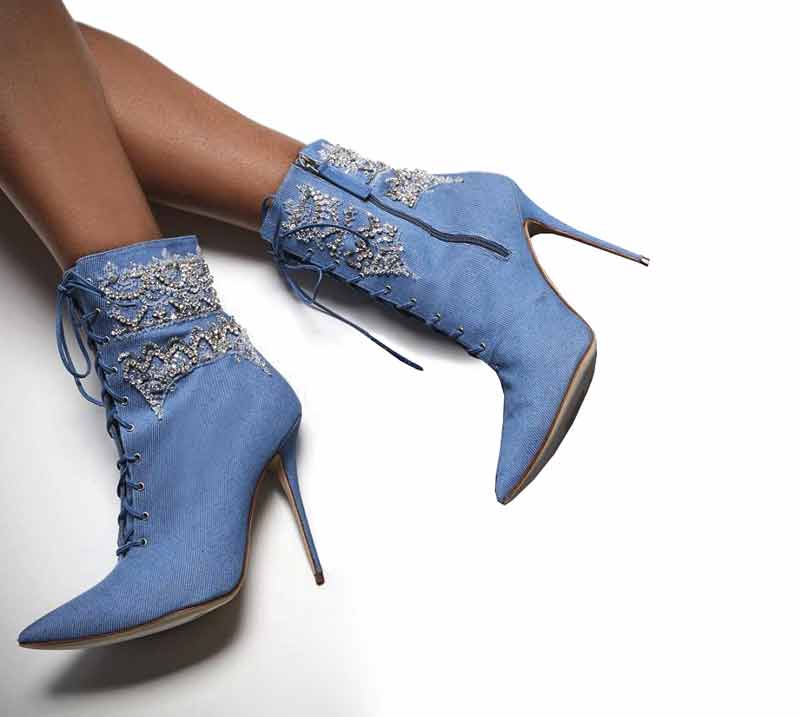 Best Collab
Rihanna x Manolo Blahnik
It's safe to say that 2016 was the year of Rihanna. In May, the international pop star, already setting the market on fire with her FENTY x Puma collection, extended her footwear design talents via an exclusive collaboration with legendary designer Manolo Blahnik. The collection of six styles—dubbed Denim Desserts—crashed the designer's microsite dedicated to the collection when it launched—just like the star's rabid fan-base crashed this magazine's website after Rihanna's Facebook page posted about her Plus Award nominations.
Blahnik is as enchanted as millions of fans worldwide by the singer's je ne sais quoi. In an interview with Vogue, he described his first meeting with the singer after being introduced by model Naomi Campbell. "I just went mad for her then. It was this way she held her neck," he said. "This movement of women is what fascinates me; you either have it or you haven't." The reverence was mutual—Rihanna admits to having fallen in love with the label while watching Sex and the City. "I chose to collaborate with Manolo because, throughout the years, he has proven to be the most timeless and diverse in his designs. His craftsmanship is like no other," she told Vogue.
The pair of fashion juggernauts did not disappoint. The half-dozen denim styles of pointy-toed stilettos feature a lace-up bootie, Mary Jane and sandal silhouette encrusted with jewels or sequins. The collection is topped off by the Holy Grail—the "9 To 5" thigh-high, belted holster boot. The style reportedly evolved from the pair's vision of a "confident, decisive woman who knows what she wants," according to the brand's website.
"The collection has a bit of everything and appeals to many different tastes," offers fellow footwear designer Mashizan Masjum. "It's got cool factor, it's edgy; it works on various levels for different types of customers." Masjum is also a Rihanna fan and admires the star's effortless sense of style. "I love the fact that she's always so bold in her choices and so unafraid to experiment," he muses. "We know that there are dozens behind-the-scenes who toil to perfect each of her looks, but she always makes it all look effortless and easy. That naturalness is so refreshing."
Indeed, it takes a special person to make wearing chap-like boots look effortless, but that's exactly what the Caribbean Queen did when she stepped out in the boots paired with cut-off denim shorts, a Princess Diana T-shirt and leather jacket last summer. "Rihanna is fearless when it comes to style, and I think that confidence is really attractive to consumers, especially now living in such an unusual political atmosphere," notes shoe expert Meghan Cleary. "She is never afraid to be who she is, and that is really empowering at every level."
Priced from $895 up to $3,995 (for that over-the-knee boot), the collection was available in select Manolo Blahnik stores and for special-order online. The company didn't release specific figures but reported strong sales worldwide. The success of the collab was followed by a second collection of boots released in November. Inspired by the classic Timberland wheat boot, the "Savage" collaboration includes two lace-up suede ankle boots and three fur-trimmed over-the-knee styles. According to Cleary, the decision for Blahnik and Rihanna to continue forward with their collaboration is a no-brainer. "Manolo has universal name recognition and a fierce customer base, so to collaborate with Rihanna just creates a huge new audience for him," she says, adding, "For Rihanna, I think it gives her freedom to express her sense of luxury, and because Manolo is Manolo, the execution, of course, is flawless." —A.L.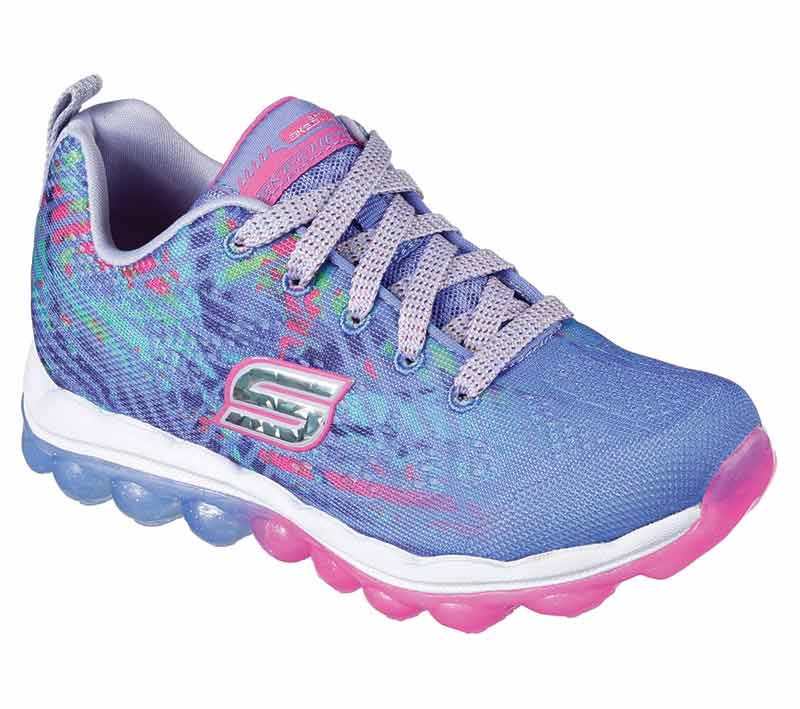 Children's
skechers
it might have been a tough year for the industry overall, but Skechers was able to improve as 2016 wore on. The company reported a 10-percent increase in its third-quarter sales, totaling 942 million and resulting in a nine-month sales record of $2.8 billion. That growth is due, in part, to Skechers' extensive children's offerings, which Marc Rosko, vice president of product development for the division, says registered sales increases throughout the year.
"Skechers Kids has always focused on building children's product specifically for the wants and needs of kids," Rosko says. "That in itself sets us apart from the other large players in the industry."
In 2016, Rosko cites several of the brand's children's franchises that performed "extraordinarily" well at retail. It includes the Skech-Air line of knit-upper sneakers, Twinkle Toes light-up tennis shoes and hi-tops, and S-Lights elastic sneakers with light-up match games. Boys' hi-tops with LED outsoles and girls' metallic fashion hi-tops also lit up store sales last year. Overall, Rosko says the brand dug deep to find inspiration for its interactive offerings in 2016. "We looked to fashion, art, technology, auto and toy industries—among other areas—to inspire and motivate our creative team," he explains. "Most of all, we constantly try to put ourselves in the mind of a young boy or girl to appreciate and understand the current forces in pop culture that impact their day."
But Rosko says it's not all about bells and whistles. Many of Skechers' kid's styles feature Memory Foam insoles and performance features like stability mesh side panels and flexible traction outsoles. That combination of performance and pizzazz is the secret to success in this market. Specifically, Rosko notes that bright, colorful and fun offerings hold stylistic appeal for kids while the comfort and fit aspects provide peace of mind for parents. "We believe our products last year caught the imagination of kids everywhere with their innovations and strong shelf appeal," he says. "And parents trust the brand's quality and appreciate the value." —A.L. and E.B.
sneaker collab
fenty x puma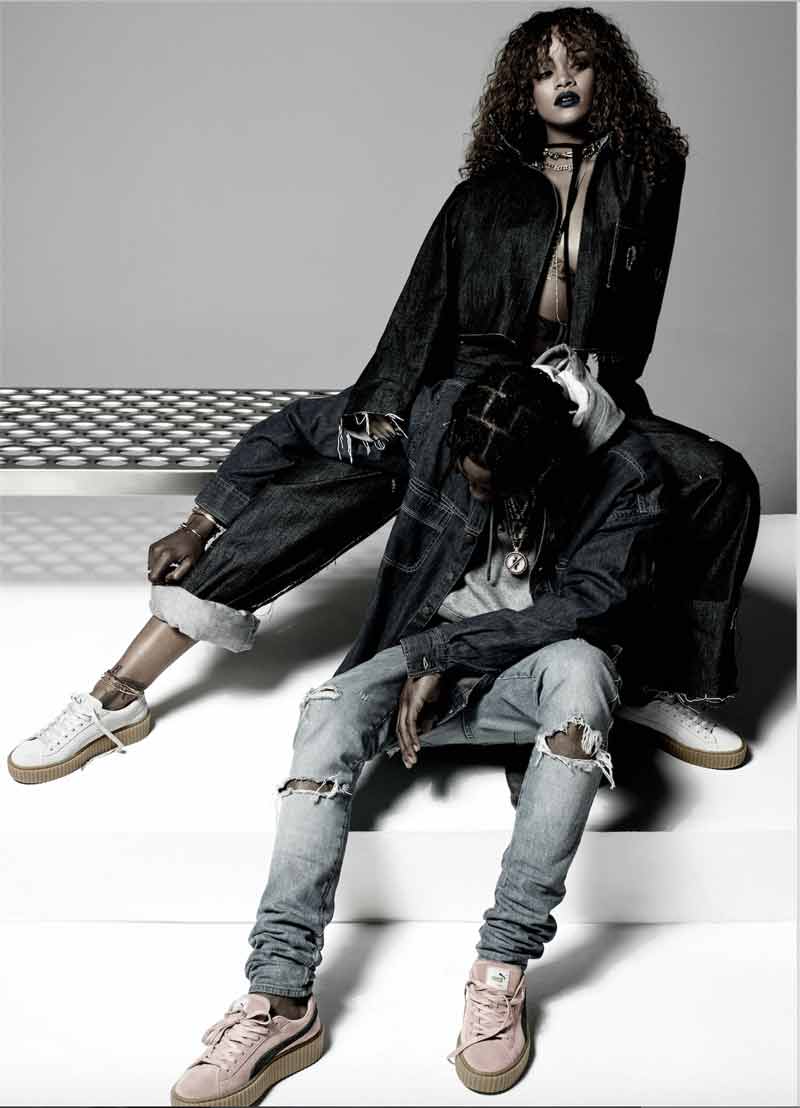 Rihanna and Puma did some great work, work, work, work, work in 2016. The good-girl-gone-bad and Puma brand ambassador and women's creative director shook up the shoe industry with her FENTY x Puma Creeper. Originally released in late 2015, the brand peppered the market with new releases last year: a trio of suede and leather styles in white, black and green/burgundy; a restock of the original black/gum, black/white and tan/gum suede colorways; and a group of gray, black and burgundy velvet styles just in time for the holidays. All were smash hits.
"We made sure that the shoe had multiple drops throughout the year, using great color combinations and material updates allowing the consumer to pick the pair that best suited their personal style," says Allison Giorgio, senior director of North American brand and marketing. "This tactic kept people guessing and created anticipation around the Creeper throughout the year."
It worked. Lester Wasserman, owner of West NYC, says the FENTY x Puma Creeper was one of his bestsellers in 2016. "The Creeper blew out, and the holiday was phenomenal," he says. "They were one of the first to market with velvet. Walking around [FN Platform last month], I saw a ton of it."
It's Rihanna's ability to anticipate trends—and launch them—that makes her a cash cow. "She's a tremendous asset," confirms Matt Powell, sports industry analyst for NPD Group. "We did some research recently that showed her to be one of the most marketable celebrities. Puma's done a really good job of creating special product for her that really stands out." In addition, Powell reports Puma's women's business is growing quickly with Rihanna's help—much faster than its men's division. "She's created a halo for their women's business that has really propelled it to another level," he says.
It helps that Rihanna's fan-base is fiercely loyal. (Its get-out-the-vote Plus Awards drive by her followers on social media was unprecedented.) "People know that the Creeper is Rihanna's shoe, and her immensely loyal and strong fan-base loved being able to get their hands on something that she helped to create," Giorgio says.
"Her fan-base is unbelievable," echoes Modern Notoriety contributor Vince Sirico. "She's such a trendsetter and always taking risks with what she's wearing. The elevated sole became a trend so fast because Rihanna had her name behind it." Sirico adds that the limited availability, as compared to many other trendy sneakers on the market, elevated the cool factor. "The FENTY Creeper was hard to get your hands on," he says. (Currently, the style is sold out on Puma's website.)
Star power aside, the Creeper struck a perfect balance between athleisure comfort and fashion styling. "It is a silhouette that is equal parts stylish and completely wearable," Giorgio notes. The style also stood out among a sea of white, minimalistic sneakers popular last year. "It absolutely filled a place in the market—women are looking for that go-to sneaker that is dripping in style," says shoe expert Meghan Cleary. "The Creeper was a perfect mix of spot-on trend, great use of materials and star power." —A.L.
boots
the frye company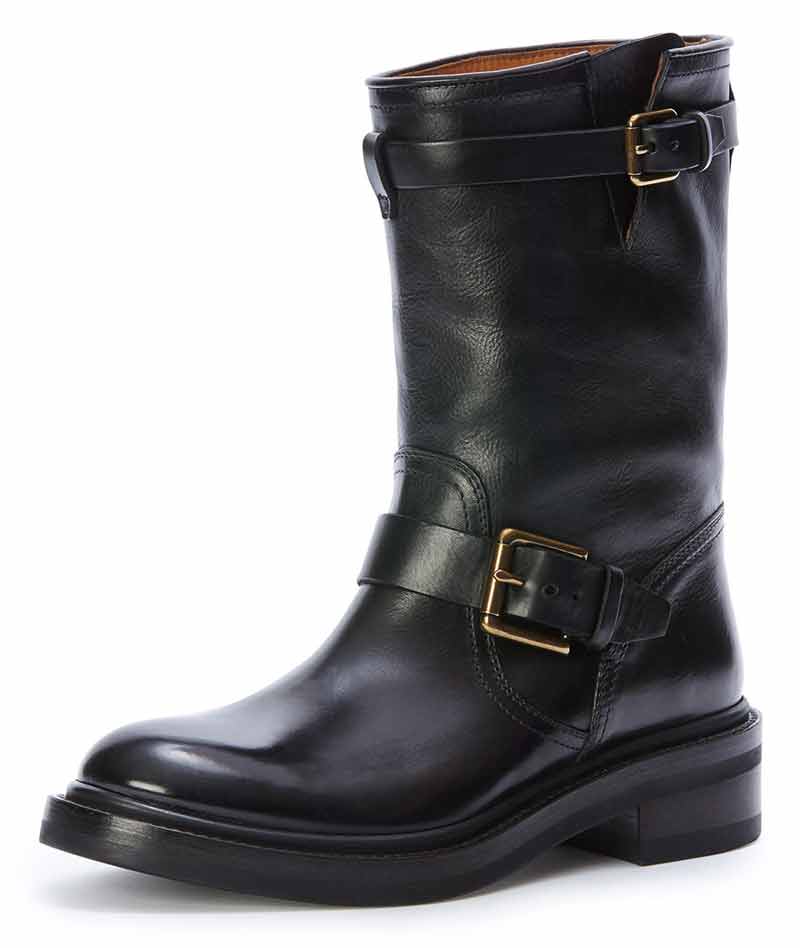 154 years young, The Frye Company continued to reinvent itself with a modern edge while still staying true to its rich heritage in 2016. Adrienne Lazarus, CEO of Frye, a division of Global Brands Group Holding Ltd., singles out the Modern Icons collection as a notable success story last year. Debuting last fall, the collection features classic silhouettes spanning combat boots (a silhouette first worn during WWII), western looks, engineer styles and the harness boot made famous by John Lennon. All were updated for comfort and fit while maintaining a vintage aesthetic that oozed authenticity.
Helping bring the Modern Icons collection to life was an inspirational video series featuring the personal stories of modern icons as determined by the brand. Actor/model Boyd Holbrook (the rebel), musician Jon Batiste (the new soul), actress/model Dylan Penn (the rising star) and singer Hasley (the rock star) gave consumers an artsy look at Frye's modern-classic direction and why its aesthetic is in tune with their personal style. The stories echo the many tales of long-time Frye customers over the years who recall important periods in their lives while wearing Frye boots, be it college or memorable vacations.
The efforts appear to be paying off. Louise Dirks, owner of Gravitypope, reports the brand was a strong performer in her stores. In particular, she cites the heritage and classic boot collections to be the top sellers, noting that its "very strong product mix" in Spring '16 got things started early. "The eight-inch Engineer was extremely popular and has been so for the last five or six years," she reports. Other favorites cited by retailers included the Renee Western tall boot, Tate Chelsea high-heel boot and Jones chukka boot. "Frye has such a rich history of product that appeals to consumers quite a bit," Dirks says, citing its sneaker program as another success story. "Their sneakers have been selling really well for us. They're beautiful rich leathers with a great color palette."—E.B.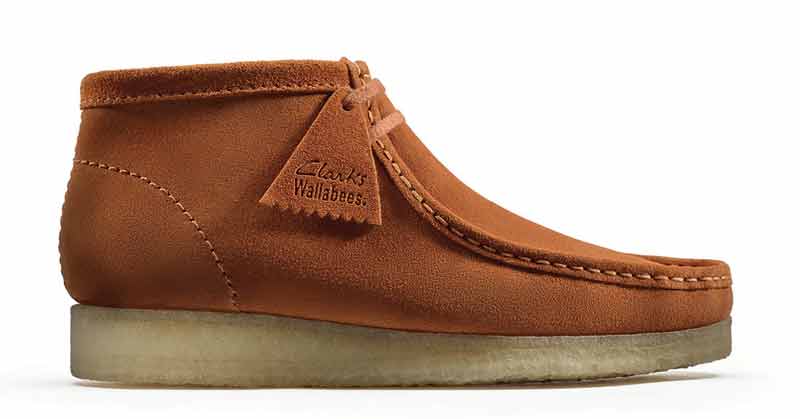 Men's Collection
Clarks originals
In a year when disruption was the new normal, the fear of the unknown led many guys to tried-and-true styles. It comes as no surprise, then, that classic Desert Boots and Wallabees by Clarks Originals were strong sellers in 2016. Wisely, the brand focused heavily on its roots last year, introducing expanded collections of both those staples. But they weren't strictly throwbacks: The key to success was the brand's fusion of nostalgic aesthetics with technical updates for the modern man.
"Autumn/Winter 2016 saw iconic Clarks Originals styles updated with technology fit for the season," notes Gary Champion, president of Clarks Americas. For example, the brand's classic Desert Boot received an update with a Gore-Tex waterproof lining and its original Wallabee got a cool-weather makeover with the addition of a warm lining. "We also released a version of the Trigenic Flex with Gore-Tex, giving this icon-in-the-making additional functionality in the rain and snow," he notes, adding, "Added winter wearability brought something new to the range."
The technical aspects added another layer of functionality to pieces Champion says hold a unique place in the market. "It's a collection off well-loved styles that have stood the test of time and new styles as beautifully crafted and innovative as ever," he says, noting that consumers come to the brand for styles that speak to their individuality. "Clarks Originals is known for authentic cool," he adds. Don't just take the exec's word for it: Look to Pharrell Williams and Drake, who regularly sport colorful Wallabees.
Indeed, Desert Boots and Wallabees accounted for the bulk of the brand's sales in 2016. But Champion says new styles gained noticeable traction as well. "Over the past year, we have seen an increase in popularity for the Desert Mali, a taller version of the Desert Boot," he reports. "It was brought back into the line in expanded colorways, and reception was strong across the board." Other spins on those classics including the low-cut Desert London oxford and Burcott Field, a moc-toe leather oxford with a classic crepe sole.
Champion believes a good part of Clarks Originals' cool factor comes from the introduction of new styles. He cites the growing popularity of its two-year-old Trigenic Flex collection as an example. The hi-top, all-leather sneakers featuring segmented outsoles for flexibility resonated with consumers last year. Louise Dirks, owner of the Canadian footwear chain Gravitypope attests to the collection's success. "Clarks Trigenic is a super-lightweight comfort outsole story that has been well-received by our customers," she says.
Champion describes Trigenic Flex as the perfect example of where he wants to take the brand. "Products like Trigenic Flex are the modern iterations of Clarks Originals that are fresh and unique, made for individuals," he says. —A.L.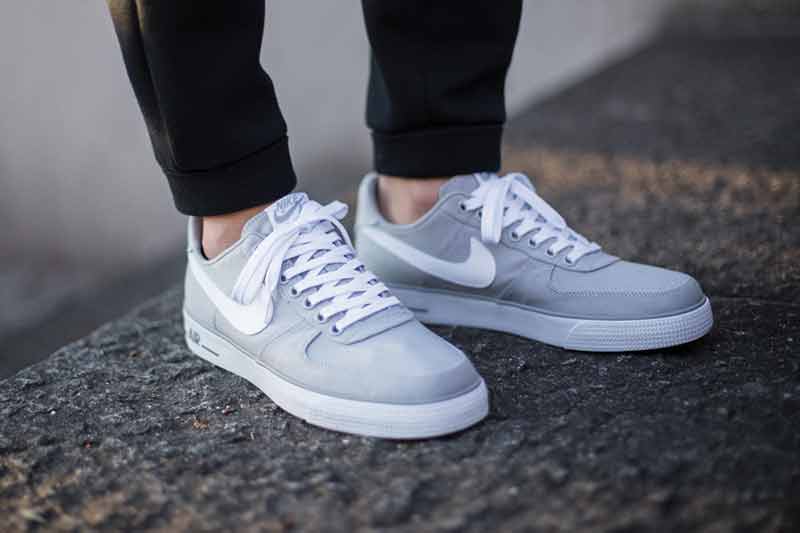 athleisure
Nike
to quote Nelly's 2002 hit "Air Force Ones," "I said give me two pairs." Plenty of rabid fans of the classic Nike silhouette did just that in 2016. And what makes the success all the more notable is the fact that the shoe debuted 30 years ago!
With sneaker culture in full bloom and the athleisure craze all the rage, the combination has athletic brands driving the industry bus in 2016, and market leader Nike (by a landslide) was at the front of the convoy with a wide assortment of successful collections and styles, including Flyknit, Air Max, Air Presto and Free. But it was the aforementioned Air Force 1 that many report soared above them all.
"Customers came to us for Air Force 1 last year," confirms Lester Wasserman, owner of West NYC, noting that the style was among his bestsellers. "Nike's color palette and material story were very good in 2016. They nailed the colors—burgundy, olive and oatmeal—they were right on target."
Overall, retro colorways in throwback styles generated a large bulk of sales last year, notes NPD Group Sports Industry Analyst Matt Powell. "What's working right now in footwear is retro," he says. "Nike has a huge vault of retro product they can call on. That's really what you've got to leverage today."
While many might argue that 2016 was Adidas' year and plenty of buzz was generated by Puma and its Rihanna collaboration, Powell says Nike is still the dominant player "by a ton." He notes that recent retro sales for the brand were up more than 25 percent, and the company's portfolio of brands (including Converse and Jordan) possesses nearly half of the market share. One could make a strong case that the reason sneaker culture even exists is due to Nike. And, from an athleisure perspective, which came first: the popularity of yoga pants or Flyknit? Regardless, the two have fueled sales for each category. And Flyknit's uppers have redefined the entire athletic footwear market.
Wasserman cites the Air Presto series as a favorite athleisure style for men and women in 2016. In particular, the Air Presto Ultra Flyknit, which reimagined the original design with a lightweight knit upper and mid-cut collar for sock-like comfort, was a big hit at retail. Other notable Flyknit styles in 2016 included the Lunarepic and Racer—both strong sellers in men's and women's. The Racer was released in a rainbow colorway, which the brand dubbed "Multicolor Madness" last spring, providing a fresh alternative to the oversaturated, all-white offerings dominating the market at the time.
The ability to innovate as well as reimagine is what keeps Nike at the forefront. There's always something new in the pipeline—something that will likely set the entire fashion world on fire. Nike remains a performance company at heart, committed to making its customers compete better wearing its products. But its ability to create a fashion frenzy within those same designs is nothing short of amazing. Vince Sirico, contributor to sneaker blog Modern Notoriety, saw it firsthand (again) while teaming with Finish Line on an in-store promotion for the Lunarepic release last March. "It's a mid-top runner but can be worn as an athleisure style," he offers, noting that the shoe combines Nike's Lunarlon cushioning midsole system with Flyknit's flexible support. "Those technologies are so comfortable, and when you put them together, it's hard to go wrong." —A.L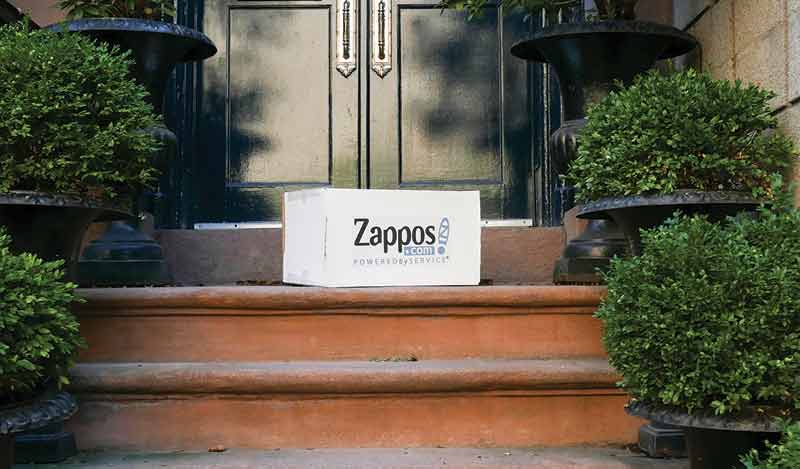 online retailer
zappos
It's quite simple: Happy customers equal happy wholesalers. There's no denying that consumers love shopping on Zappos and brands are thrilled to fulfill the growing demand. It's especially enjoyable since many brand execs report that doing business with Zappos is nearly seamless and always non-adversarial. It's a partnership in the truest sense of the word, and that's saying a lot at a time when relationships between vendors and retailers is as fractured as ever. So it comes as little surprise the juggernaut (a reported $2 billion-plus in annual revenues) won the Plus Award in the Online Retailer category for its sixth straight year.
Zappos' formula for success hasn't changed much since its founding nearly 20 years ago: make everyone happy. In fact, founder and CEO Tony Hsieh wrote a book on the subject: Delivering Happiness. Selection and service are tenets to achieving that goal. Most everyone is well-aware of the massive selection of quality brands across all categories offered on the site as are many in the know the extent Zappos employees will go on delivering exceptional service. In that regard, the lengthy customer service calls are now a part of Zappos lore. (The record still stands at 10 hours and 43 minutes.) Indeed, it's about doing whatever it takes to satisfy customer wants and needs and leave them smiling.
"Everything we do is focused around delivering a wow experience for the customer," confirms Jeffrey Espersen, general manager of merchandising. "We do this through brand and size selection. We also were very pleased with launching our Zappos rewards program at the back of the year."
The loyalty program is a tiered system that customers can sign up for through a smartphone app to earn points for every dollar spent. "We're always looking to show our appreciation for our most loyal shoppers," Director of Marketing Kedar Deshpande told Footwear Plus when the initiative launched in November of last year.
By most accounts, vendors continue to be pleased with Zappos. "I like and respect the way Tony Hsieh has guided Zappos over the years to create a unique culture while always focusing on the customer experience," says John Connelly, president of Oboz. "It's a viable long-term strategy. Their customers are happy, and you can't ask for more than that." Connelly, who notes that Zappos was one of his first 10 accounts when he founded Oboz nearly 10 years ago, reports good growth on the site in 2016.
Similarly, Linda Grosser, senior vice president of sales, key accounts, Internet and family channels at The Rockport Group, reports double-digit sales growth on Zappos last year. "Zappos is always thinking outside of the box as far as how to reach new consumers and keep them engaged with fresh new products," she notes, adding, "They do a great job utilizing all of our digital assets to introduce new, innovative product."
Unlike many of its competitors in the online space, Zappos doesn't rely on discounting to drive business. "I've always been impressed with their selection and service and, specifically, we don't have any discounting issues with Zappos," Connelly confirms. "Zappos makes it easy for the consumer to find what they are looking for and continually puts fresh product on the site to keep them engaged," Grosser adds.
Espersen says Zappos' consumer-centric focus will continue and is optimistic for a strong, "exciting" year. Its brands are happy to be onboard. "The outlook for 2017 is beyond strong," Grosser reports. "Zappos has been and will continue to be a key partner for The Rockport Group." —A.L.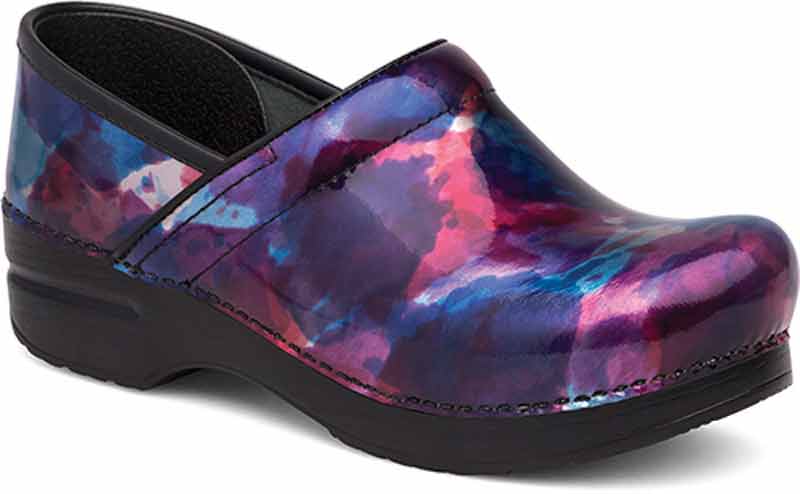 clogs
dansko
Another consecutive win in the clogs category, Dansko continues to please retailers and consumers alike with the same all-day-comfort promise the brand was founded on in 1990. In fact, during its salad days, Dansko referred to itself as "the little clog company that could." Millions of pairs sold later, Dansko is that plus a whole lot more.
Leading the way in the clog category in 2016 was Dansko's classic Professionals style, notably in black and brown tooled leathers. In addition, novelty styles came into the spotlight last year in fashionable patents featuring prints like florals, pastels, watercolors or graphic stripes and patterns. "Customers really appreciate the Dansko brand because they know and appreciate our quality and fit, but they also know we are now giving them bold, on-trend silhouettes and interesting material mixes," says Sal Agati, executive vice president of design and global sourcing. "We have a focused inside technology story that delivers on the Dansko all-day comfort promise, and we are consistent in not changing from one story to another each season."
The Pro XP clog was another collection that experienced robust sales last year, having similar success in classic leathers and also more playful prints including iridescent leopard and a graphic print with a multi-color crisscross design. "We are the leaders in the clog area because we don't set any boundaries around what's possible," Agati says. "We are always pushing the design and construction process so we not only have fresh current looks in both style and materials done our way, but we focus on constructions that deliver higher level of comfort for all-day wear." The clog's lightweight construction reduces fatigue for everyday wear and features a removable memory foam footbed and slip-resistant outsole. The style is a dependable favorite of nurses, teachers, lab technicians—anyone on their feet all day.
Looking ahead, Dansko plans to keep introducing more trend-driven clog styles, along with maintaining its go-to selection of classics. "Our customers love our brand and what they are telling us is they want more updated looks," says Agati. "They really appreciate what we have been offering them." —E.B.
rain boots
hunter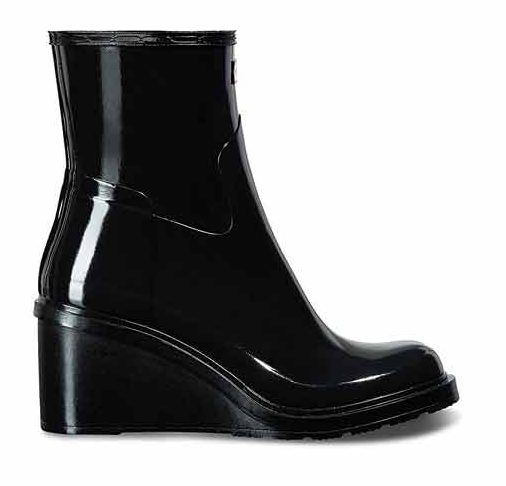 drawing inspiration from the tempestuous environment of the North Sea, Hunter's heritage-based Fall '16 collection referenced its deep Scottish roots and buoyed sales stateside. The color palette, reflective of the epic northern landscapes, featured hues of kelp green, dulse red and classic fisherman brights interspersed with ocean blue, cobalt and navy. Color blocking and sporty stripes mirrored traditional fishing boats and floating buoys on refined silhouettes as well as iconic styles. Also of note, an original handcrafted wave print featured on the 161-year-old brand's new Hero collection.
Beyond the palette, Hunter made waves in 2016 with the launch of its season-less collection, CORE Concept. Celebrating the brand's relationship with rain—an element fundamental to Hunter's identity and spirit—the collection is designed on the principles of, in this case, head-to-toe protection. CORE Concept includes tall and short wellies, hunting coats, mini-backpacks, vinyl windcheaters and ponchos—all available in a kaleidoscope of colors and, of course, fully waterproof.
The launch was backed by a global campaign entitled #RainStartsPlay, which challenges the standard depressive connotations of rainy weather in Hunter's typically whimsical style. Under the creative direction of Alasdhair Willis and shot by Elaine Constantine, the campaign "injects a spirited spin on gray skies and showers" as the cast of models sprung to life as rain begins to fall. "Hunter has a passion for embracing the elements and having fun with wet weather," says Willis, noting that the collection takes the British obsession with weather and turns it on its head. "Rain Starts Play was the starting point for the collection and allowed us to be innovative and fun with our campaign," she adds. "It really encapsulates the irrelevant, pioneering spirit of Hunter, which is so integral to this progressive heritage brand."
Louise Dirks, owner of the Gravitypope chain in Canada, notes the brand's mix of protection and panache continued to be a hit with its customers last year. "We've been carrying Hunter for over 10 years and sold more than 10,000 pairs," she says. "The boots are particularly popular because of their super balance of functionality and style in wet or muddy weather." Dirks adds that customers love the variety, be it the availability in three heights, gloss or matte finishes and a plethora of colors. Its reputation and rich history are additional selling points. "The heritage and history of Hunter instills consumer confidence in the brand" she affirms, noting that the most popular style for Gravitypope is the Original Classic Tall and Short wellie in black matte. In general, Dirks reports that darker shades such as olive, navy and burgundy are the stores' most consistent and popular sellers. "Sometimes we add a fun pink or blue to spice up the offering, but the bestsellers are always the same," she says. —E.B.