Wolverine Worldwide has provided a business update ahead of investor meetings taking place during the Baird 2020 Global Consumer, Technology, and Services Conference on June 4, 2020. The company noted that while the Covid-19 pandemic greatly limited its global wholesale business during the first nine weeks of the second quarter, its powerful brands, strong digital capabilities and diversified global business model have driven better-than-expected sales performance during this period. While the second quarter is still expected to be the most challenging quarter of fiscal 2020, the company's efforts to maximize its ecommerce platform and implement cash generation initiatives is anticipated to result in more than $20 million of operating cash flow in the quarter, significantly exceeding its initial expectations.
Through the first nine weeks of the second quarter:
Owned ecommerce grew more than 90 percent compared to the same period last year, delivering more than 40 percent of the company's revenue. Merrell and Saucony as well as Wolverine and Cat Footwear led this performance with strong triple-digit ecommerce growth.
Owned retail stores started to reopen, and the company plans to open approximately 70 of its more than 90 stores by mid-June. As stores reopen, the focus has been and will continue to be on the health and safety of customers and employees. Employees will wear face masks, checkout protocol and traffic patterns will be adapted to limit touchpoints, store hours will be reduced and enhanced cleaning procedures will be in place.
Online sell-through of the Company's U.S. wholesale customers accelerated to strong double-digit growth after a few initial weeks of decline and grew double-digits overall during the nine-week period.
Sell-through trends in stores operated by the company's wholesale customers were down year-over-year, but steadily improved during the nine-week period with at-once order trends exceeding expectations. Certain key U.S. retailers remained open during the pandemic shutdown, including those in the farm channel among others. Re-order demand from these retailers primarily benefitted Wolverine's work and outdoor performance businesses.
Certain countries, including many within Europe, began to emerge from the pandemic and started to return to more normal selling environments earlier than the U.S. In these markets, running and outdoor performance product categories have generally performed better than other footwear categories.
The company's quarter-to-date revenue exceeded its expectations entering the second quarter. Total global revenue was down less than 50 percent compared to the same period last year despite the impact of widespread global store closures during April and May. The strong performance of its owned ecommerce business helped to offset the store closures. The company now anticipates a similar year-over-year trend in the last four weeks of the quarter.
"As the global economy continues to reopen, we are encouraged by some of the early trends," states Blake Krueger, chairman, CEO and president. "Our investment in digital capabilities over the last several years is paying off, delivering significant, highly profitable online growth. We are also seeing some promising at-once order demand where stores are open. The consumer is responding to fresh product offerings and relevant stories during this dynamic period. Our brands, particularly performance brands Merrell and Saucony and work brands like Wolverine and Cat Footwear, are resonating with consumers in this environment, and our balance sheet and liquidity remain very healthy. We continue to be confident in the Company's ability to capitalize on the advantages of our diversified business model, powerful brands, and disciplined operations to deliver future value for our shareholders."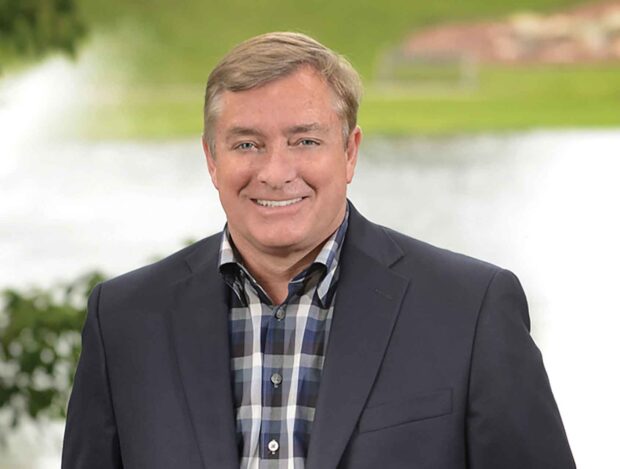 BlakeKrueger, Chairman, CEO, President,Wolverine Worldwide