Celebrating the 10th anniversary of its first retail store in SoHo, Manhattan, UGG (a division of Deckers Brands) opened its new flagship store yesterday in Disney Springs at Walt Disney World Resort in Lake Buena Vista, FL. This will be followed by additional flagship doors opening in Shanghai, Tokyo and New York City later this year.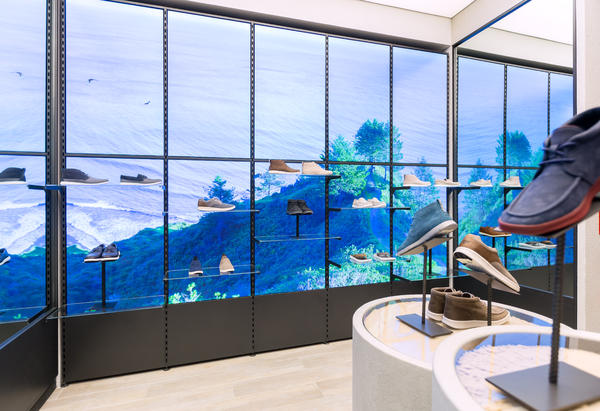 "Our new retail environment is the pinnacle UGG brand experience. It honors our history, celebrates the present and offers a glimpse into our exciting future," says Stefano Caroti, president of omni-channel, Deckers Brands. "As a physical expression of the UGG life, visitors are transported directly into the comfort of the casual California lifestyle, the home of UGG."
The 2,828-square-foot retail space is located in Disney Springs' new Town Center neighborhood, which features Spanish Revival–style architecture inspired by the rich history of explorers who landed in Florida centuries ago. The store, designed in partnership with Checkland Kindleysides of the U.K., comes to life through a soft-focus color palette to create UGG's signature Southern California warmth.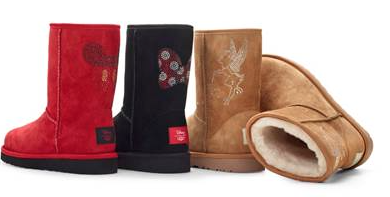 "Our new store concept is more than a place where boots are sold. It's an environment where the brand lives," adds Anders Bergstrom, director of insights and design strategy. The new retail space will have dedicated areas for men's, women's, kid's and lifestyle including loungewear, handbags, accessories and home goods. To celebrate the grand opening of the new Disney Springs location, a limited-edition Classic Short Boot will feature Swarovski elements inspired by some of Disney's most beloved characters—Mickey Mouse, Minnie Mouse and Tinkerbell. Starting at $395, the collection will be available exclusively at the at Disney Springs location and at www.ugg.com.