Dryer's Shoes has been a staple in Columbia, MO for 59 years. Justin Riley is the third generation to take up the reigns at this family owned and operated shop. They've never moved from their downtown location and pride their city on its thriving downtown community. And call it old-fashioned, but customer service is still king in this sit and fit comfort shoe store. They cater mainly to professionals from 20 to 60 years old who are looking for shoes that they can work in all day. With sales and trunk shows advertised via Facebook, email blasts and in the local paper, it's a good idea for Columbia residents to keep an eye out for Dryer's Shoes. Footwear Plus chatted with Riley about the 2014 year in review and what styles are hitting the bricks this winter in the Missouri college town.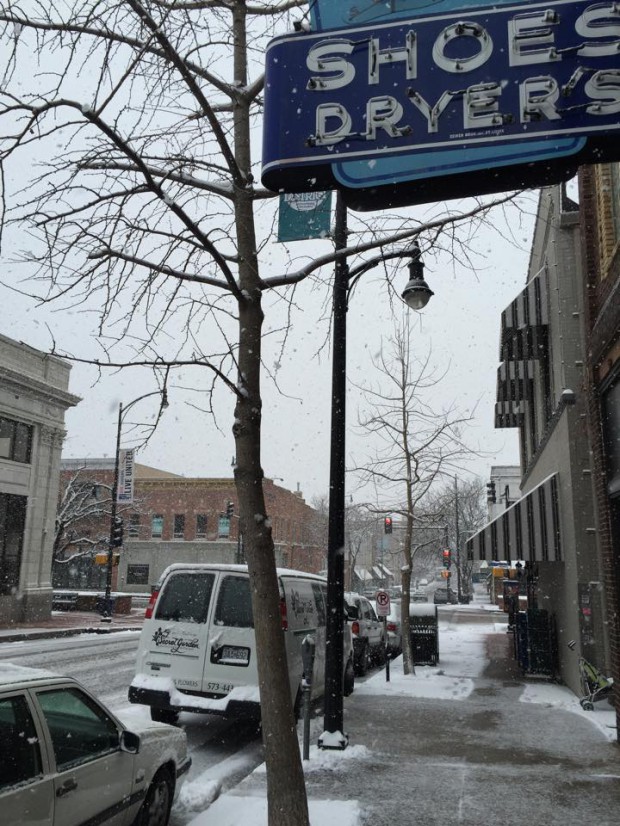 Q: What are your best-selling brands and styles? 
A: Right now for men's it's Clarks. They're going for casual dress boots and more fashionable tennis shoes. In women's, Rieker, Remonte and Earth are our top sellers. Women have been picking up casual boots that are waterproof and good for the winter weather. They tend to buy the tall boot options.
Q: How was business in 2014?
A: Overall it was up for us. It's trending towards better in 2015, too. We've got a really solid, consistent customer base and I think they're going to love the new products we'll have in. I'm really liking what I've seen of the new products for 2015 so far.
Q: What's the best new product?
A: OluKai is a new brand for us and it's done well so far. It's a really high quality brand. We also brought in Bogs and the whole fashion rain boot business is still really booming.
Q: What is it that keeps customers coming back to an independent retailer?
A: For us, it's just that they appreciate the personal touch to everything we do here. We see a lot of the same customers, they know we're knowledgeable and they've had good luck and success with our products before.
Q: Is there anything you'd like to say about your store and community?
A: Basically, being a college town means Columbia's got a diverse and eclectic population. Offering comfort shoes and stocking our store with things that are a little different seems like a good fit to that. We've got a little bit of everything here in Columbia, as well as at Dryer's Shoes. They're kind of the same that way.
Q: What's the best part of your job?
A: I really enjoy getting to see what the new products and styles and trends are going to be before they hit mainstream.