After its smash-hit Star Wars collection, Irregular Choice is partnering with Disney for a second collection, this time venturing down a fabulous rabbit hole. Sale of the new Alice In Wonderland collection begins Friday Feb. 26, and the brand expects the limited-edition styles to go fast. Events will be held worldwide in stores stocking the collection to celebrate the release, including a launch event in London as the sale goes live. "There will be a timed lead up to the release, and we are expecting even more of a queue to get the product than we saw at the Star Wars launch," says Irregular Choice founder and designer Dan Sullivan.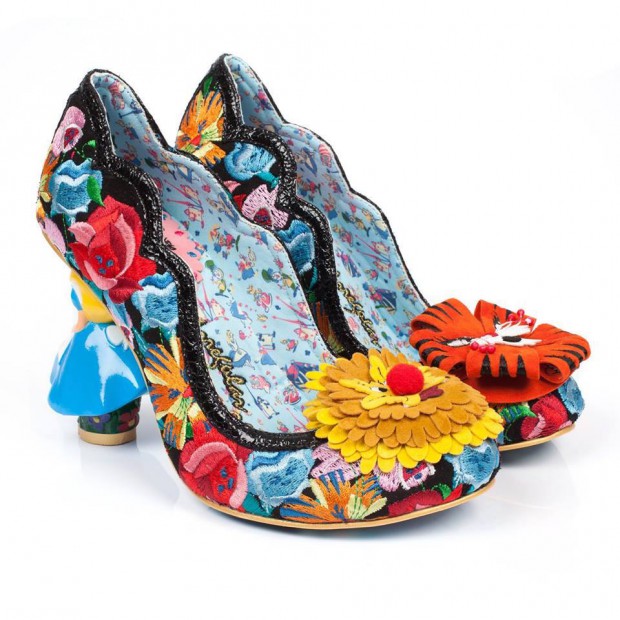 The collab, explains Sullivan, was a natural partnership for the brand. "Despite not growing up with Alice in Wonderland books or movies, the story and way that it has been depicted over the years has always had a similar ethos to our brand, and our fans have often described our stores like discovering wonderland," he says. "A huge amount of our fans are also Alice In Wonderland fans, and they have continuously requested that we do an Alice collection."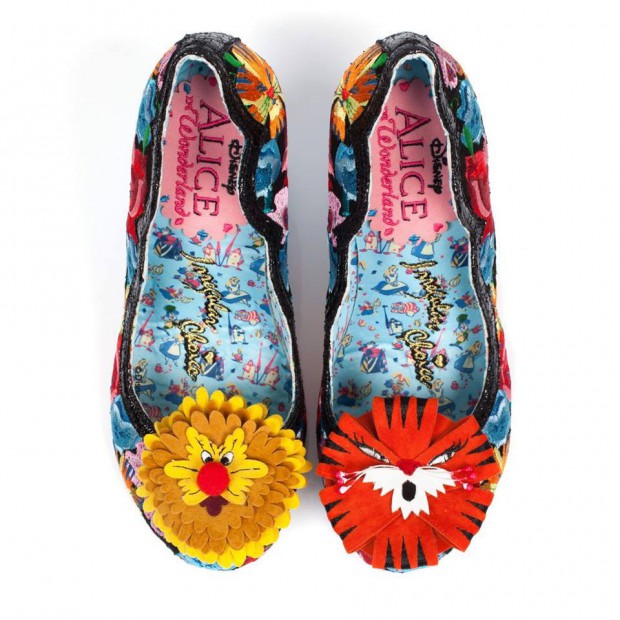 The styles, released in advance Disney's new rendition, Alice Through the Looking Glass (which premiers in May), feature iconic references that are admittedly a bit "mad." Expect to see glittery details, hidden characters, lighted elements, and heels in the shape of characters. Images of Flowers Can't Talk, pictured here, have been released today, but the brand is staying mum about additional styles. Sullivan won't pick favorites, but offers, "I love the upper on I'm late, but the whole concept of the All Mad Here boot is just eccentric and crazy and irregular all over!" Keep your eyes peeled for additional image teasers leading up to the official release later this month.