The Two Ten Foundation will present its T. Kenyon Award to Pensole Lewis College of Business & Design (PLC) founder Dr. D'Wayne Edwards at its Annual Gala on June 6, 2023 at Pier 60 in New York. The award is given to someone from the industry who is making an important contribution to society through philanthropy, charitable service, social enterprise, or social activism.
Dr. Edwards' career credentials most certainly meet that high standard. The Detroit-based PLC is the state's sole HBCU (Historically Black Colleges and Universities) and the first such school to focus on design. It offers free tuition to a majority of students, supporting people of color who are creatives, designers, engineers, and business leaders. DBI, parent company of DSW, is also partnering with PLC on the opening of JEMS by Pensole, the first Black-owned U.S. footwear factory. The $2 million investment will produce shoes designed by PLC graduates and will be sold exclusively at DSW.
Dr. Edwards is also a recent recipient of the 2022 Plus Award for Lifetime Achievement. To learn more about his incredible career that spans design and education link here.
To attend the Two Ten Annual Gala and celebrate the footwear community and the donors who have supported its critical mission, link here.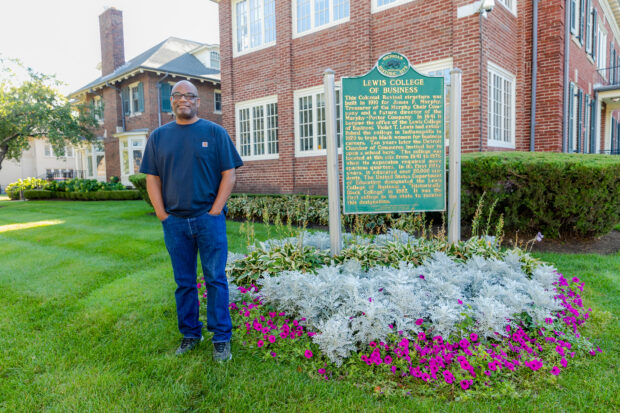 Dr. D'Wayne Edwards, founder of PLC.