The Two Ten Foundation's annual A.A. Bloom Award, created in honor of the late A.A. Bloom, one of the original founders of the Two Ten Footwear Foundation, will go to Susan Itzkowitz, president of Marc Fisher Footwear. The award recognizes an individual who has given greatly to further the mission of Two Ten through their dedication, initiative, and hard work in advancing the organization's efforts to lift lives in the footwear industry.
The award will be presented at the Two Ten Annual Gala on June 6, 2023 at Pier 60 in New York. Connect here for ticket information to celebrate the footwear community and the donors who have supported Two Ten's critical mission during this fiscal year. 
Interested in becoming a Gala sponsor—and to ensure you and your guests can attend, please contact the Two Ten team at development@two​ten.org.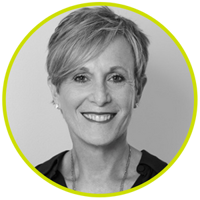 Susan Itzkowitz