Twisted X Global Brands has appointed Clayton Smith to Senior Director of Sales. Smith previously served as Director of Marketing for the Decatur, TX-based company and, prior to that, held various marketing roles with Justin Brands.
"Clayton has been a valued member of the Twisted X team for more than a year, and we are confident that he will continue to thrive in this new leadership role," states Twisted X CEO Prasad Reddy. "Through Twisted X's growth as a company, we haven't lost sight of our Western roots. With his diverse background and industry knowledge, we know Clayton will honor Twisted X's rich Western heritage and our commitment to producing high-quality products that our customers love."
As Senior Director of Sales, Smith will be responsible for managing Twisted X Global Brands' Western product, including Twisted X and Black Star. This promotion is part of the company's ongoing commitment to pushing the boundaries of innovation in the Western footwear industry and exemplifies Twisted X's emphasis on retention of top talent and growth from within.
"Twisted X has been a leader and innovator in the Western category since the brand was founded 17 years ago to offer products for those that live the western lifestyle," says Smith. "Our consumers have come to expect a lot from Twisted X because they know Western is our heritage, and comfort and innovation are what we do best. My goal is to ensure that Western is kept at the core of our business to propel us into the next growth chapter."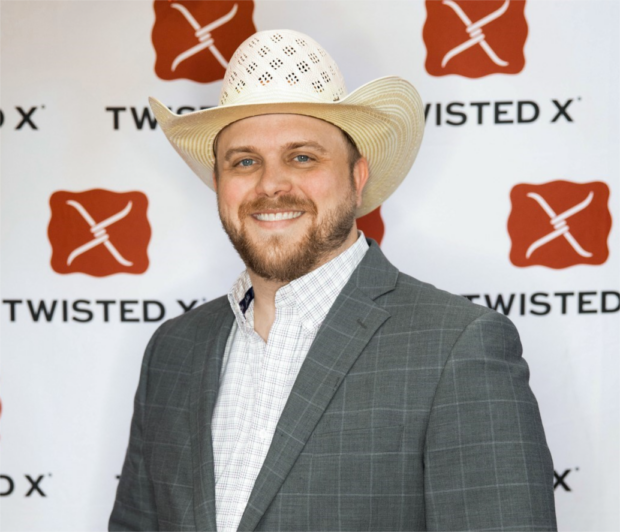 Clayton Smith, senior director of sales, Twisted X Global Brands