With the National Rodeo Finals in Arlington, TX, as the backdrop today, two blue ribbon western brands, Wrangler and Twisted X, tied the knot in a footwear licensing agreement. Twisted X will design and distribute Wrangler footwear for men's, women's and children across the western, casual/modern, outdoor, work and work/casual categories. The jeans and casual apparel brand's footwear will debut in multiple channels of distribution this spring across the United States, Canada and U.S. Territories including Puerto Rico.
"We're thrilled to be partnering with Wrangler to create their new footwear line," says Twisted X CEO Prasad Reddy. "Wrangler is an iconic brand in the western industry, and Twisted X is honored to be the company chosen to assist in expanding their product lines into the footwear industry. The line will focus on quality, comfort and sustainability—the three pillars of both companies."
"This collection will advance Wrangler into the footwear category, and we could not be more excited to bring these products to life with the help of Twisted X," states Allen Montgomery, vice president and general manager of Wrangler Western. "Wrangler has always placed a priority on respecting our environment, and with Twisted X's remarkable sustainability efforts, we're optimistic our inaugural venture into the category will be a huge milestone, not only for the brand, but for the entire western community."
Since 1947, Wrangler has been a leader in western wear, creating one-of-a-kind clothing tailored to those who work hard, have fun and recognize courageous individuality. Now adding footwear products to the brand portfolio, Wrangler has tapped Twisted X to provide expertise in creating a product line that will be diverse and innovative with a focus on comfort, structure and style.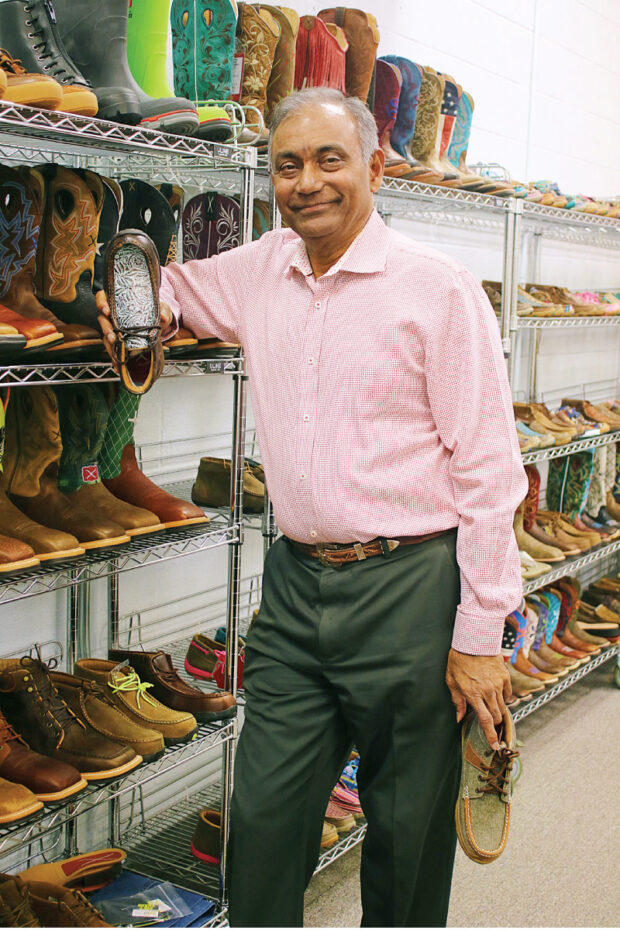 Prasad Reddy, CEO, Twisted X