Twisted X Global Brands has increased its minimum beginning wage to $15 per hour for full-time employees, effective Apr. 15. The starting wage is double the federally mandated minimum wage of $7.25. In addition, the Texas-based company already provides 100 percent coverage of health, dental and vision insurance for full-time employees.
This wage increase comes amid the Covid-19 pandemic, when many in the footwear industry cut back production, reduced staff and eliminated retailer partnerships. Throughout this time, Twisted X has avoided layoffs, maintained production and increased staffing levels, allowing the company to support its retail partners during this challenging time. Under the leadership of CEO Prasad Reddy, Twisted X has continued to thrive and invest back into sustaining top talent, including the recent hiring of Lee Lemon as vice president of Sales and Monte Nelson as vice president of Western.
"We believe in service—to our partners, our people, our products and our planet," states Reddy. "We are a growing company with a family mentality, and I feel that it is our duty to support our communities. This includes our retail partners, and when many were turning their back on brick-and-mortar retailers to grow their own ecommerce programs, we doubled down to become better partners and employers to those who work tirelessly to execute our mission and elevate Twisted X each and every day. Taking care of our employees and their financial wellbeing is top priority."
Twisted X currently has 57 employees in its Decatur headquarters. Since its inception in 2005, the company (makers of twisted X, Tamarindo and Black star brands as well as licensee of Wrangler Footwear) has dedicated its business to creating comfortable, handcrafted footwear in casual, work, outdoor and western categories. Twisted X emphasizes compassion as one of its highest priorities and is propelled forward by an unparalleled desire toward innovation and product development.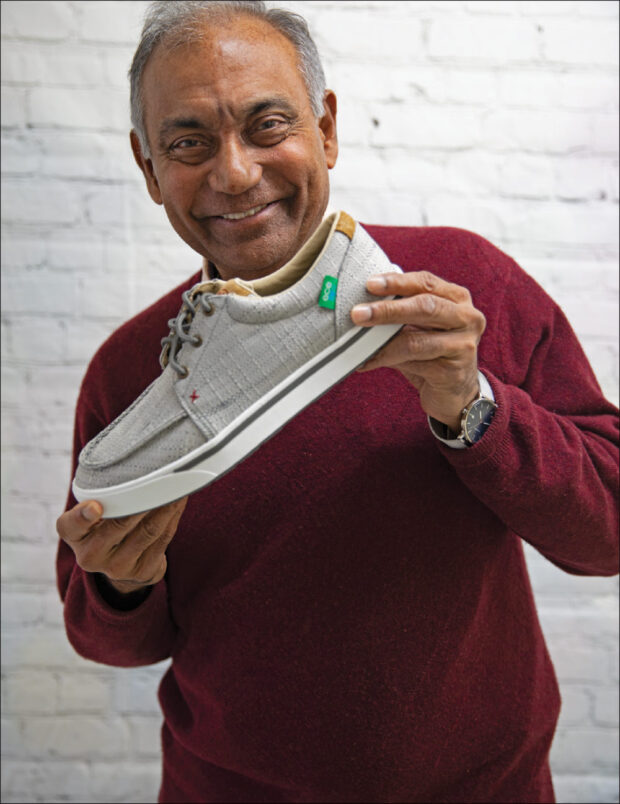 Prasad Reddy, CEO, Twisted X Global Brands