There are all sorts of cool shoe collabs, but this one is not only super-cool, it'll warm your hearts.
The Cook Children's x Twisted X features four unique designs made by patients at Cook Children's hospital with the help of Twisted X designer, Tuan Lee. Even cooler, 100 percent of wholesale proceeds from every pair sold will go directly to Cook Children's. What's more, from factory to retailer, the entire supply chain came together in support of the collection to deliver the footwear at a reduced cost to maximize the donation. T
"Twisted X is dedicated to making a positive impact on the communities we serve, and Cook Children's is a perfect partner for us," states Twisted X CEO Prasad Reddy. "We know that little steps can make a big impact and our hope is to raise awareness within the western industry for the amazing care provided at Cook Children's in order to give back to those who need it most. This collection is a true embodiment of comfort that gives back and brings so much joy to footwear design."
Each pair is named after the artist and embodies their dream pair of footwear to achieve a perfect balance of style and comfort in the form of a slip-on sneaker.
The Alex: Alex is a 6 year old with Ketotic Hypoglycemia. She loves math, enjoys riding her bike and uses her imagination to go on adventures as colorful as her bright shoe design.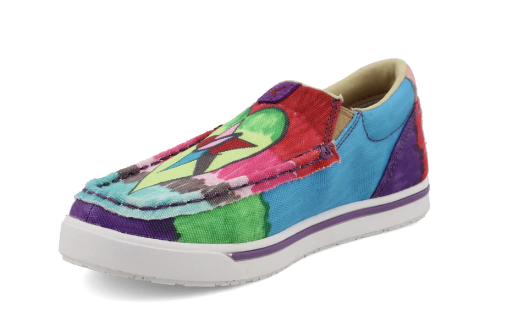 The Rowan: Rowan is a 9 year old with Sigmoid Sinus Vein Thrombosis. She loves riding horses and is a member of 4H, which is highlighted by the western vibes of her cactus green design.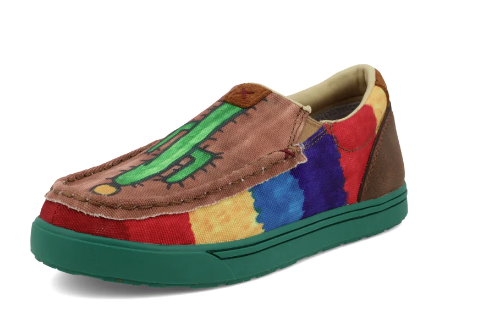 The Brianna: Brianna is a 14 year old with Epidermolysis Bullosa. She has painted several canvases displayed inside Cook Children's Media Center and especially loves to paint butterflies, which are prominently featured in her sky-blue design.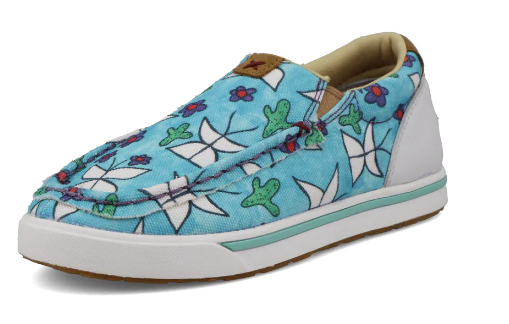 The Isaac: Isaac is a 15 year old with Spina Bifida. He enjoys art, video games and Marvel movies, using Iron Man as the inspiration behind his sleek silver design.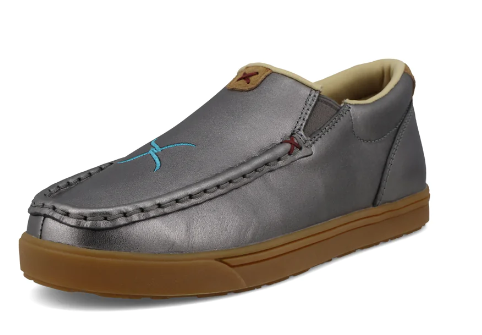 "The partnership between Cook Children's and Twisted X furthers our commitment to providing patients and families with a one-of-a-kind resource tailored around their health care needs to enhance the overall experience," says Grant Harris, senior vice president and chief development officer for Cook Children's Health Foundation. "We are constantly looking for new ways to provide compassionate care and we are proud to come together with Twisted X, who shares this passion and embraces creativity as a therapeutic outlet."
"I like my shoe and my favorite part about it is that it's rainbow colored, and I love rainbows. And I love this shoe the best because I painted it and I got to make it however I want," says Alex.
"Art helps me relax and calm down my nerves from the pain that I get from my skin condition," Brianna says. "I usually paint butterflies because it represents my illness. It's like butterfly skin because it's fragile."
Cook Children's and Twisted X celebrated the collection with a launch event at Cook Children's Fort Worth Campus. The collection is now available online at twistedx.com/pages/cook-childrens and in-store at select retailers nationwide. To learn more about the collection and the shoe's young designers, visit cookchildrens.org/twistedx.