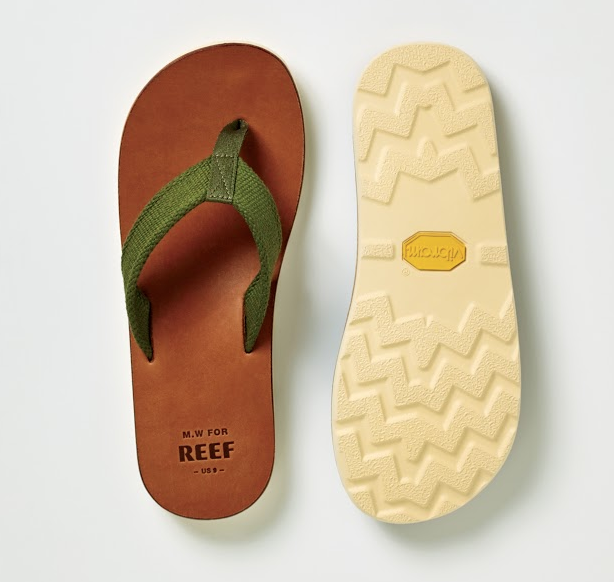 The ultimate California-cool partnership, Reef debuts its second collaborative capsule collection with Masafumi Watanabe (founder of Bedwin and the Heartbreakers), M.W. for Reef. Watanabe uses elevated materials that offer fashionable design through a surf-culture lens. For this collaboration, he took a travel approach with comfort, versatility and Reef's California surf styling at the core. It lends a more casual look to the boutique feel of last year's collection, inspired by journey—apparel & footwear for both the airport and exploring surf in new territory.
"For this second collaboration, we focused on the journey experience rather than the destination," offers Watanabe. "Our goal was to design products that are at the same time comfortable, functional and aesthetically appealing to the modern travelers." "This capsule really addresses the entire journey," echos Tom Cooke, Reef's VP of footwear. "What do you need for the plane or the train? What will work when you're outside adventuring all day? And what will still look good out at night in the city? Masafumi's answer was this great balance between style, comfort and utility in all the pieces."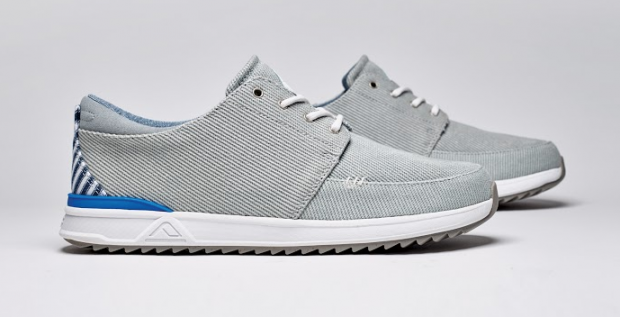 With multi-functionality and seasonality in mind, the line covers the transition from summer to fall with sandals and shoes designed with durability and protection. Available this June, the collaboration collection features one pair of sandals for women (Reef Voyage M.W.), as well as two sneaker styles (Reef Rover Low M.W. and ReefRover Mid M.W.) and a sandal style for men (Reef Voyage M.W.) retailing from $100 to $115.