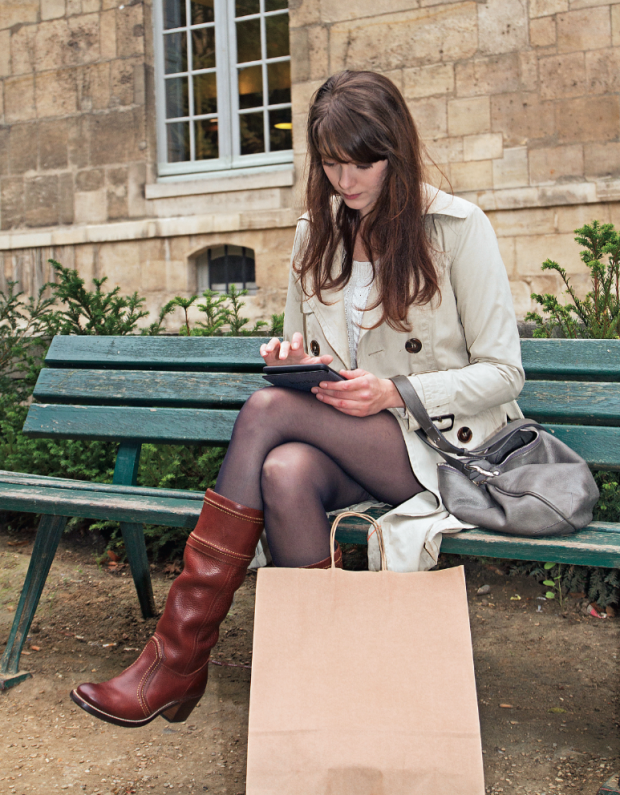 Remember when marketing gurus convinced retailers, big and small, that social media advertising could boost business? As it turns out, consumers by and large don't appreciate unsolicited ads or sponsored posts popping up in their news feeds. According to a recent Gallup survey, 62 percent of Americans say social media advertising has no influence on their shopping habits. But that's not to say social media posts have no sway: Friends' opinions and referrals are a powerful tool and social commerce startup ShopSocially is aiming to harness that.
"We believe that the influence of what we buy is going to shift from ads to friends," says Vibhushan Waghmare, marketing director for the ROI-driven platform that launched in 2010. "We have always known that word-of-mouth is the most effective form of recommendation and social media has created an opportunity for businesses to leverage that at a scale where it begins to move the needle for their business."
The premise is simple: Encourage shoppers to share their purchases with friends and followers on social media. "This leverages the passion of existing customers and converts them into brand ambassadors," Waghmare explains. And, according to a Forrester Research report, it's seven times more effective than an ad. So how does ShopSocially tap tis well of possibility? With plans starting at $6,000 per month, the site offers a series of social apps that retailers can embed into their existing websites, within marketing campaigns or on their Facebook page, offering a range of functions, including "customer loyalty" (rewards customers for e-commerce activity) and "photomonials" (consumers share "selfies" showcasing their purchases). Each social post created acts as a word-of-mouth promotion and generates quality friend traffic.
"With one simple integration involving adding a couple lines of code to their website, retailers can have access to a wealth of customizable tools to create measurable, repeatable and scalable marketing campaigns," Waghmare says, noting that clients (including American Apparel, Target and Bluefly) have seen conversion rates increase by up to 20 percent as well as up to a 10 percent growth in incremental traffic. In fact, in 2014 alone ShopSocially's modules drove sales for every seventh interaction for its clients. "It's not about soft metrics such as brand impressions, reach, social sentiments, etc," Waghmare says. "It's all about delivering substantial ROI."