Tecnica's Plasma hiker—the first custom-fit outdoor shoe—brought home another industry accolade at Outdoor Retailer's inaugural Innovation Awards held last week at Outdoor Retailer Winter Market in Denver, CO.
A versatile, low-cut hiker, the Plasma was designed to alleviate common issues with fit in footwear, which can often lead to blisters, lost toe nails and ruined trips. Unlike shoes that are typically designed with a generic, flat last, the Plasma features a fully anatomical last with much more detail that mimics the true shape of the foot. This creates an out-of-the box fit, structured arch support and an anatomic "second skin" fit, according to Tecnica. In addition, the Custom Adaptive Shape (C.A.S.) technology features a thermo-formable material in the key comfort heel and arch areas as well as a fully thermo-moldable footbed for custom instep and arch support. Using a patent-pending custom designed system that heats and compresses the shoe to form to each foot, the in-store process takes about 20-minutes, providing retailers' customers with a customized shopping experience and pair of shoes designed specifically to fit their feet.
"We first introduced the concept of in-store custom fitting last season in the form of a hiking boot, the Forge," says Federico Sbrissa, business unit manager for Tecnica Outdoor. "By applying it to a technical shoe, we're able to provide that same level of personalized comfort to a wider audience, as they can be worn for everything from hiking to traveling."
Outdoor Retailer's Innovation Awards featured 32 product and retail finalists, which had been selected out of 160-plus entries by a panel of industry judges. Entries were evaluated based on product concept, design, functionality, originality, sustainability and impact. "Innovation has always been at the core of our industry and is driven by the desire to make the outdoor experience more joyful and to encourage others to participate," states Marisa Nicholson, Outdoor Retailer vice president and show director. "The (12) winners took that inspiration and created something that can transform an outdoor experience and improve our relationship with the natural environment."
The Plasmas will be available at authorized Tecnica retailers this spring. The suggested retail price is $180 with Gore-Tex and $150 without.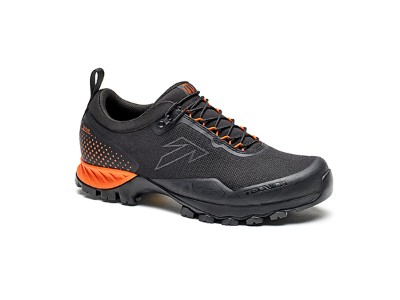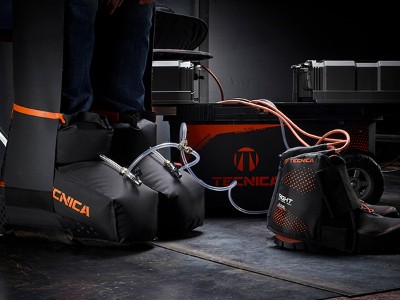 The in-store custom fit process in action.