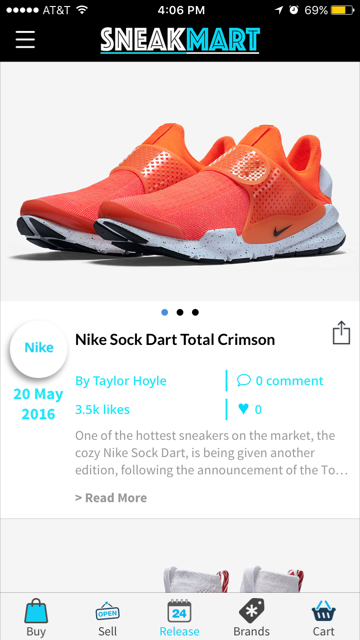 Attention sneakerheads! Launching today, Sneakmart is an online and mobile sneaker marketplace designed by 17-year-old sneaker enthusiast Anthony Debrant. The platform is a fusion between e-commerce and social media, catered to the growing sneaker community to house thousands of products ranging from sought-after releases to limited-edition and classic retro brands from the '90s and '00s. Users can expect to see brands including Jordan, Nike, Puma, Asics, Converse and more.
"Since my 12th birthday when I started my sneaker collection, sneakers have always played an important role in my life. That's what fueled my passion for wanting to create a simplified buying and selling method for sneakerheads," explains Debrant. "With Sneakmart, my vision was to create an online experience and mobile app that felt uniquely suited to the sneakerhead community. While the platform functions as a marketplace, our long-term vision is to create a social experience that encourages sneaker lovers to interact with one another and contribute content, stories and more."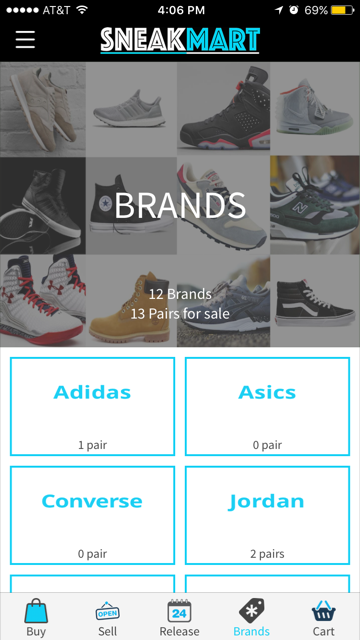 Currently, the secondary sneaker market is a $1 billion industry, and Sneakmart's mobile app will allow users to easily navigate the platform with simple steps for buying and selling product. Each user is able to create a personalized page (both on the mobile app and website) that is reflective of his/her own sneaker preferences. Items can be easily uploaded to the app through a user's camera phone, and there is no restriction on pricing. Similar to the innovative app, the multifaceted website allows users to buy, sell and trade sneakers while also staying up to date on the latest news and information related to sneaker culture. To help guarantee the highest quality of sellers, the platform features a rating system for consumers to rank their buying experiences.
The app is currently available free on iOS, and will soon be available for Android.
Photos by Christian GEISSELMANN (top) and Sneakmart (body).