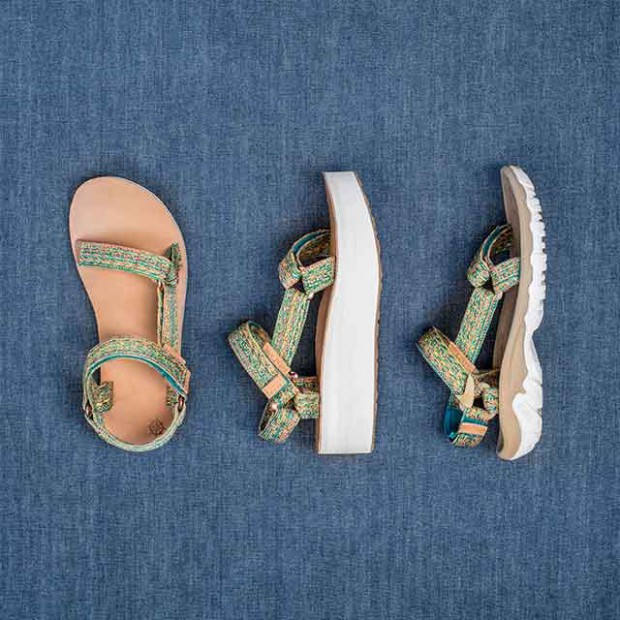 Earlier today, Teva (a division of Deckers Brands) announced its first celebrity collaboration with Grammy-nominated singer/songwriter . In line with Aiko's lifelong love of travel and adventure, the Teva x Jhené Aiko collection is built with the free-spirited soul in mind and offers three new women's styles that lend themselves to exploring and connecting with nature. The collection is now available at Teva.com and DSW.com retailing for $60 and up.
"We love all that Jhené stands for in her musical career and as a creative individual," offers Erika Gabrielli, director of marketing at Teva. "She embodies the spirit of self-expression, search for positivity and sense of exploration that are at the core of the Teva ethos, and we were thrilled to work with her on this collection."
The singer was first introduced to Teva while in Hawaii and in need of a footwear option that was functional yet fashionable to take her from hiking and exploring to enjoying dinners in t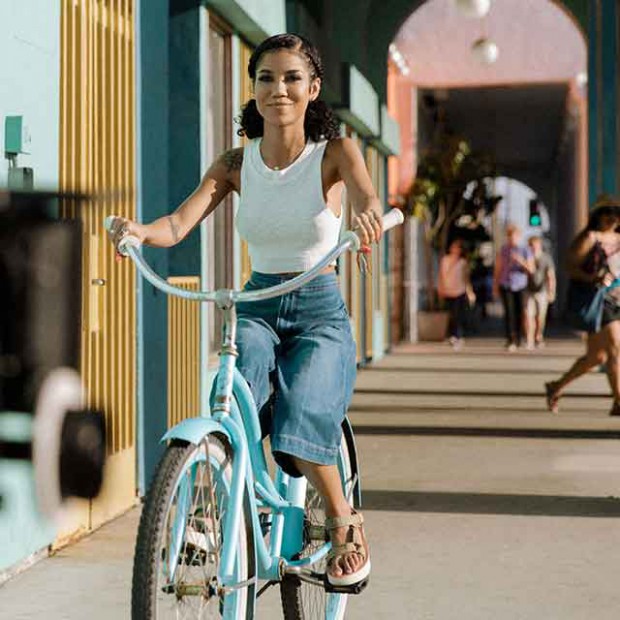 he city. Drawing from this experience, Aiko chose to add her personal touches to the Original Universal, Hurricane XLT and Flatform Universal styles for a personalized collection. The woven upper straps of the sandals are reminiscent of the texture and patterns found on friendship bracelets she and her siblings exchanged growing up.
"For me, fashion and music are inspired by everyday life," adds Aiko, when reflecting on the design process for her collection with Teva. "Through this collaboration, I was able to shape my journey and story into a new creative outlet that, just like my style, is comfortable and easy-going. This collection is an offering to my fans and friends and is meant to show that you can do anything in Teva sandals."