On your marks… Soles4Souls will host its second annual Race4EveryKid this May, a virtual run, walk or bike race fundraiser fighting youth homelessness across the U.S.
"A new pair of shoes can really change a kid's life for the better and provide opportunity most take for granted," states Buddy Teaster, CEO and president of Soles4Souls. "We are excited to continue this initiative and carry on this fundraising race for a second year."
More than 1.5 million American children experience homelessness, and Soles4Souls is on a mission to change that through its 4EveryKid initiative, which aims to provide a pair of brand-new athletic shoes to every homeless K-12 student. Every $20 raised through Race4EveryKid can provide a pair of new athletic shoes to a homeless child, allowing them to attend school, try out for a sports team and stay active.
Open to all ages, participants in Race4EveryKid can take part as individuals or as in teams by registering online and setting up a personal race page to collect pledges for every mile that's run, walked or cycled. Supporters can donate through the race page.
To sign up for Race4EveryKid, visit: https://charity.pledgeit.org/Race4EveryKid
To learn more about Race4EveryKid, visit: https://soles4souls.org/therace4everykid/
Watch this video of Hellah Sidibe for inspiration: https://youtu.be/NzTV7yhdkUY?list=TLGGammb8oK7NSYxMTA0MjAyMg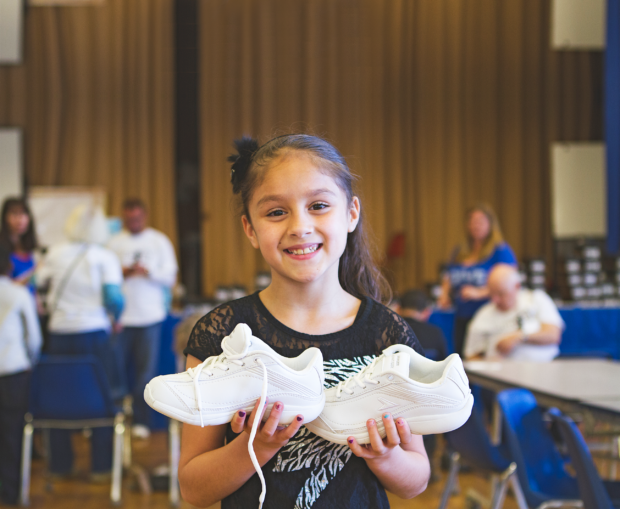 The gift of free kicks equal endless possibilities—and smiles.