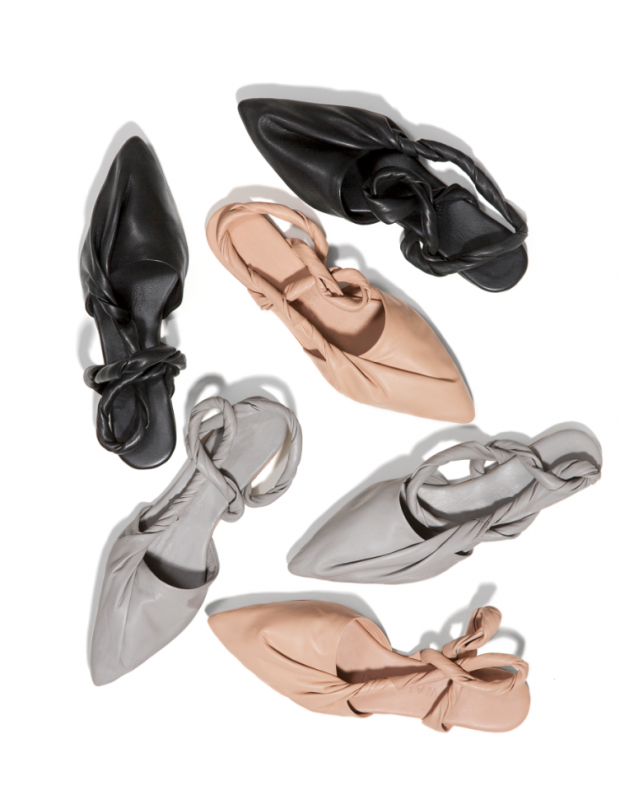 A mutual respect and admiration for one another's taste and style is what brought Hsuan Pai and Harel Waldman together when the design duo's paths crossed a few years ago at Chainson Footwear. Despite working in different departments, it wasn't long before they started talking about developing a line together. "I've been involved with almost every aspect of the footwear industry, from managing the design and development of product lines to sourcing and sales," says Pai, who studied fashion design at FIDM and has worked for the likes of Taryn Rose and Charles David. Waldman, meanwhile, moved to New York to design for Elie Tahari after years spent working in Europe as both a costume and menswear designer. A move to the West Coast caused him to switch gears and shift into shoes. "We both realized that we share the same passion and dreams," Waldman says, so it made sense to come together and create Wal & Pai, their Los Angeles-made line that will launch its debut collection this spring.
The pair's penchant for quality is perhaps what most informs their aesthetic. Waldman explains that their goal is to build a brand they believe in, that combines modern design with desirable comfort. And it was paramount to produce it domestically. Styles such as pointed-toe slides, slouchy ballerina slingbacks and ankle-tie sandals look at once modern yet timeless, familiar yet fashion forward. "I look at the past and think about the future to make a perfect hybrid of recognized aesthetics with modern interpretation," Waldman explains. A neutral palette is another signature: The Spring '15 collection is driven by chalky whites and nude hues, while manipulated leathers and mixed textures add some interest to the simple silhouettes.
Retailing from $385 to $545, Pai describes their target customer as having a very specific point of view. "It's someone who is obsessed with quality and modern design and wants to be different," Waldman adds. Pai agrees: "What we're really doing is designing more of the things that we like to see people wear and things that we remember as our favorites."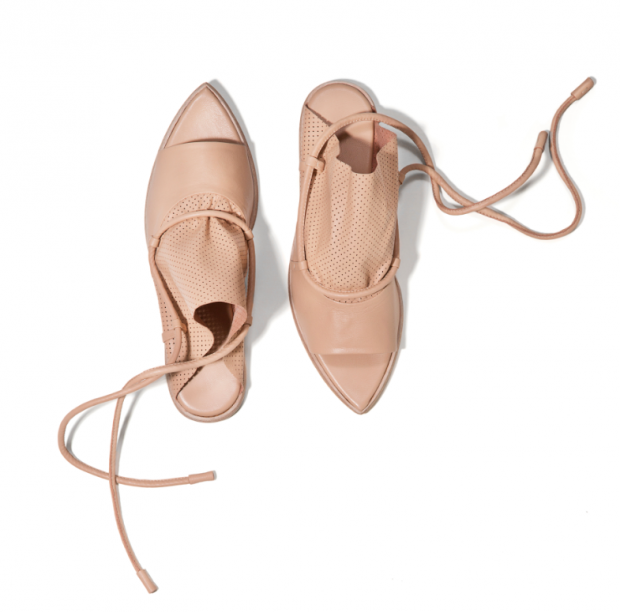 What is your first shoe memory? Pai: I had these hand-me-down brown boots from my favorite cousin that I wore everywhere because I thought they were the coolest things. There are even photos of me when I was 4 years old wearing those boots with bright red stockings and a blue dress.
What, in your opinion, is the perfect shoe? Pai: There's no perfect foot, therefore there is no perfect shoe.
Where do you like to shop? Waldman: Hidden vintage archives around the globe. Pai: I shop online a lot. Lately it's been on totokaelo.com, lustcovetdesire.com and netaporter.com.
Which shoes in your closet are getting the most wear? Waldman: Sneakers. I'm obsessed with Raf Simmons and the hybrid Bernhard Willhelm collaboration with Camper. Pai: My black Loeffler Randall pointed toe flats.
Which trends do you hope to never see again? Pai: None. I love watching the trends come back. It does make me feel old because I think everything is now recycled, but it's fun to see how people reinterpret them. Waldman: Prom.
Which designers do you admire most? Pai: Martin Margiela and Helmut Lang. Waldman: Rei Kawakubo and Anne Demeulemeester.
If you weren't designing shoes, what might you be doing? Waldman: Something with art and music. Pai: Shopping for shoes.
What three things can you not live without? Pai: My family, my phone, lip balm. Waldman: My family, creative juices, good food.
If you could invite anyone to dinner, who would it be? Waldman: Kate Bush.
What is your motto? Pai: You can always try harder. Waldman: The bitterness of poor quality remains long after the sweetness of low price is forgotten.