Sneaker Week Portland, a week-long kicks culture conference, will mark a return to in-person programming at various venues this Aug. 4-10. The event's title sponsor is Sport Oregon, whose mission is to drive economic development and enhance quality of life for all Oregonians through sport.
"We are tremendously excited to have Sport Oregon as our title sponsor this year," states Herbert Beauclere, co-founder of Sneaker Week. "The organization's work in sports tourism and with the footwear companies in this state, along with their commitment to the local communities they serve makes them a perfect partner for us."
As with previous Sneaker Weeks, the 2022 event focuses on transforming the landscape of sneaker culture by creating opportunities for aspiring professionals, athletes and enthusiasts to showcase their talents to the global sneaker community and Portland's thriving footwear industry. Featuring seven headlining events, Sneaker Week PDX is a unique combination of co-branded and community experiences. This year's theme, neXposure, highlights a series of experiences focused on shaping the future, providing who's up next with the right exposure to Portland's global influence. This will provide a chance to peek behind the scenes of sneakerheads' favorite athletic and outdoor brands and make meaningful connections with other designers and enthusiasts while getting one step closer to accomplishing their sneaker dreams.
"Supporting Sneaker Week and the work that Herb has done to bring the event to this level is consistent with our mission to drive economic and positive social impact results in Oregon communities through sport," says Sport Oregon Senior Director and General Manager Maika Janat-Vennemann. "By sponsoring Sneaker Week we can get civic, business and political leadership, and citizens to recognize how sport drives economic vitality, connectivity, entrepreneurship, creativity and positive outcomes in every community."
A full schedule of Sneaker Week 2022 events and notable speakers and guests will be posted soon.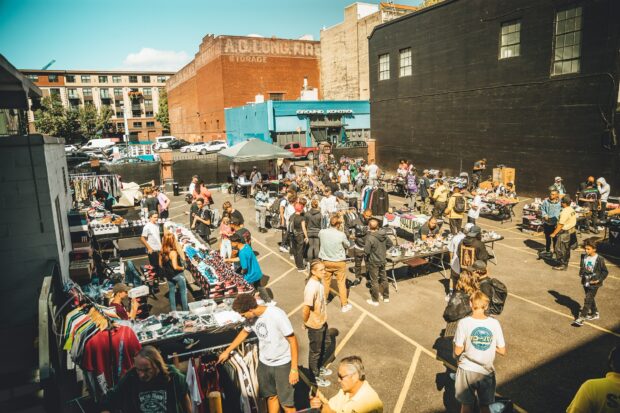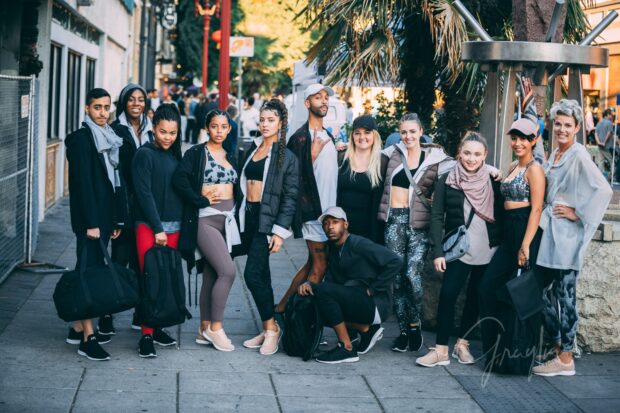 Sneaker Week Portland draws a kicks-obsessed crowd.