As fans gear up for the MLB All-Star Game next Tuesday, July 14, Skechers is getting ready to debut the latest campaign for their Relaxed Fit footwear collection, which stars legendary former New York Yankees pitcher Mariano Rivera. Two brand-new TV spots will air during the game, which starts at 4PM on FOX. In addition to the multi-platform U.S. campaign, Spanish-language versions of the commercials will be released globally to appeal to Rivera's fan base in Latin America, as well as his home country of Panama.
In this behind-the-scenes glimpse of the campaign, Rivera is all smiles despite the chilly, wet weather, offering wisdom for young athletes and showing love for Skechers. "Skechers appeals to me because they feel good and so comfortable–they're great shoes," he says.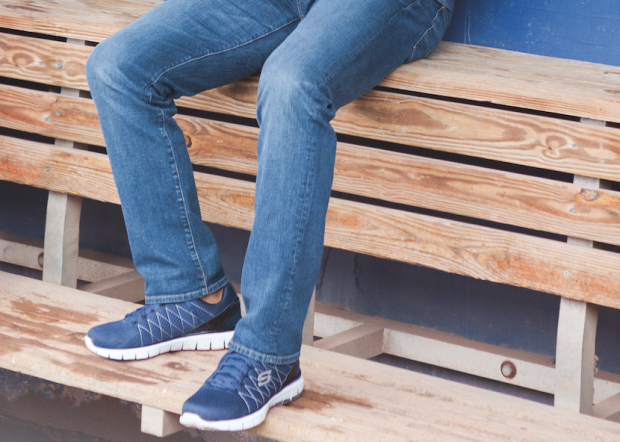 Previous Relaxed Fit campaigns have starred sports icons like Joe Montana, Pete Rose and Mark Cuban.
Tune in for the big game on July 14.