Since rising to reality TV fame, Alaska's culture has been of hot interest to consumers. Xtratuf is jumping on that movement and collaborating with the Salmon Sisters, two young Alaskan fisherwomen-turned-designers, Emma Teal and Claire.
The sisters grew up on a homestead called Stonewall Place on the Aleutian Islands of Alaska and have worked on their family's commercial fishing boat in the Bering Sea since they were young. During summers fishing with their family, Teal and Claire developed an appreciation for their unique upbringing and for the sustainable fisheries that became central to many of their opportunities. Every design Salmon Sisters makes is inspired by their deep love for the ocean and reverence for the fish that have fed and supported their family, all with the aim of spreadin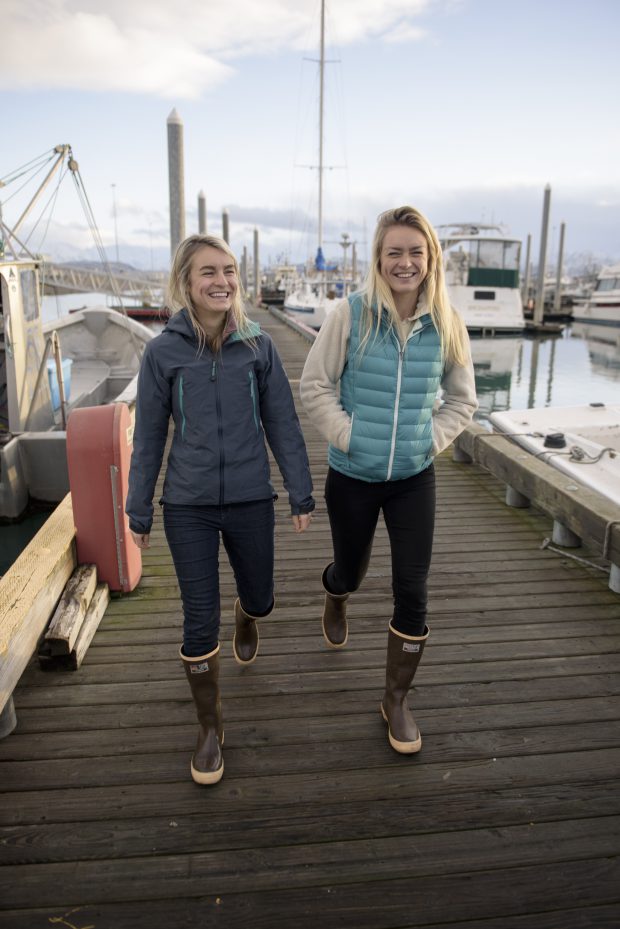 g awareness for the future of sustainable fisheries. 
For Spring '17, Xtratuf will be launching the Salmon Sister Legacy boots with a new women's collection inspired by nautical tradition. The style combines the technology of the brand's iconic Legacy silhouette with interior linings emblazoned with Salmon Sisters' fish and octopus prints visible when the boot is rolled down.
Designed to keep fishermen and boaters alike sure-footed on the water, the Salmon Sisters Legacy boot is waterproof, lightweight, comfortable and flexible. The signature chevron outsole design and unique rubber compound provides maximum surface contact for  traction and stability in even the most severe fishing and work conditions.
This year, Claire and Teal will split their year between fishing for salmon in Prince Williams Sound and for halibut in the Aleutians and spending the winters running Salmon Sisters.