Southeastern-based independent retail chain Shoe Station has donated $19,500 to a non-profit project building a new playground at Walsh Park in Mobile, AL. The donation was made possible by a donor-advised fund affiliated with the Barkin family, owners of Shoe Station.
"The city of Mobile is Shoe Station's home and we are thankful to have the opportunity to support and give back to this community whose families have supported us through the years," states Brent Barkin, president of Shoe Station, a 21-store chain with locations in Florida, Alabama, Mississippi, Georgia and Louisiana. "Active lifestyles are increasingly celebrated by Southeastern communities and healthy living is a nationwide priority," Barkin adds. "Many of our customers spend their weekends at Gulf Coast beaches, backyard picnics and other outdoor venues. I hope that every neighborhood can someday have a fine playground like this."
Fox10 organized the project along with United Way of Southwest Alabama, Miracle and 'Make an Impact'. Other sponsors are EcoSouth Services and Palmer's Toyota Superstore/Airport Hyundai.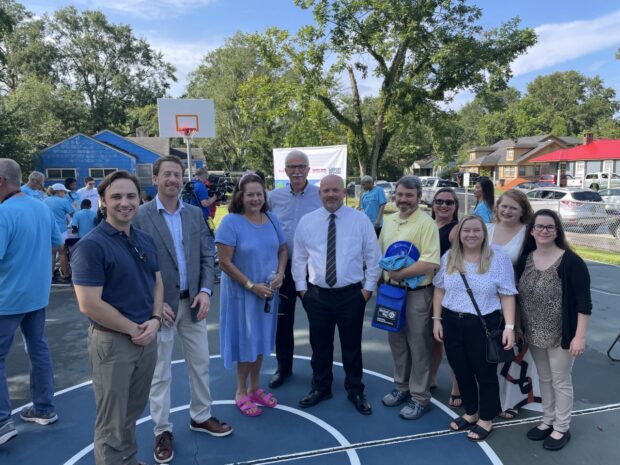 President Brent Barkin (second from left) at the Fox10 Playground Project at Walsh Park in Mobile, AL.