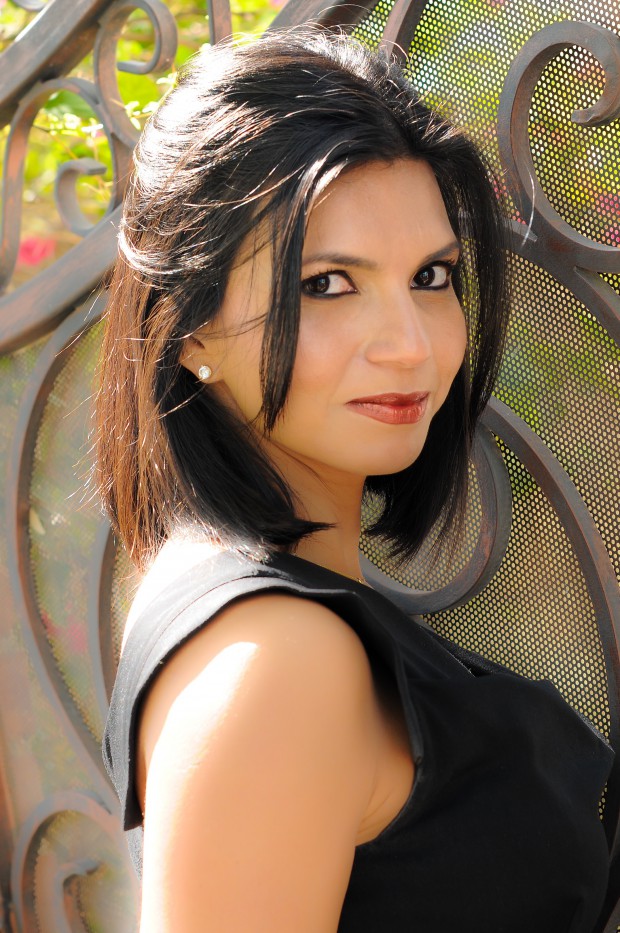 Some brands are born out of necessity. As an executive in the electronics industry, Usha Patel clocked around 125,000 frequent flyer miles each year, often running from the airport terminal to a meeting. But after a fruitless search for high heels that were both fashion forward and comfortable, she decided to create her own, launching Sofia Z in 2013. "Every shoe is carefully constructed with a cushioned footbed made with shock-absorbing materials that minimize impact to the feet allowing one to wear the shoe continuously for up to 12 hours," Patel explains, noting that even her 4-inch heels feel just like sneakers. (To prove this, she once ran a 5K in them.) We chatted with the Los Angeles-based line's founder about her goals for 2015.
What sets Sofia Z apart from other brands? That's very simple. The patented comfort technology packaged in fashion-forward heel makes Sofia Z shoes extremely unique. These heels can be worn nearly 12 hours continuously offering a sneaker like feel to the wearer. Feet dont fatigue as the footbed is cushioned with cutting edge materials.
Describe the typical Sofia Z customer. Sofia Z customers range from age 30 to 60 and are mainly active or professional women on their feet that need to present themselves with class and style daily.
What are Sofia Z's key trends for Fall '15? Several pointed-toe pumps and mules, meticulously handcrafted tall sandals with laser-cut leathers and a complete line of ankle boots and tall boots using intricately embossed soft Brazilian leathers.
What is your first shoe memory? Since I have been crazy about shoes for the better part of my life, I remember the first high heel my mother bought me at the age of 13. By the age of 18, I was wearing heels everyday even while walking many miles a day on my college campus.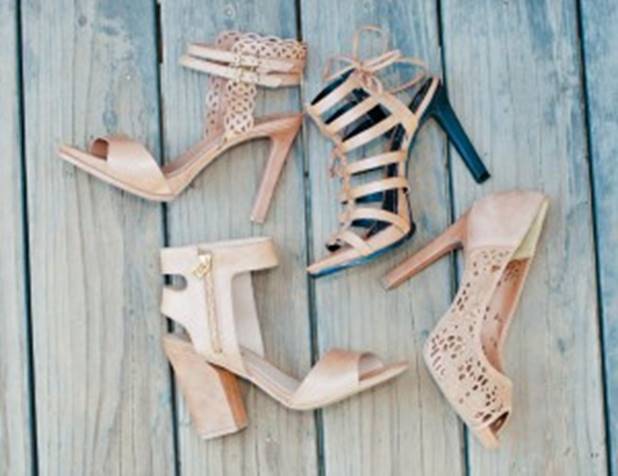 Who is your style icon? Charlize Theron
Which celebrities would you love to see in one of your designs? Kelly Ripa, Vicky Gundelson (Real Housewives of Orange County), Sofia Vergara and Lisa Edelstein.
Where do you like to shop? Neiman Marcus, Nordstrom, BCBG Max Azria and Lululemon.
Which shoes in your closet are getting the most wear? Closed-toe and peep-toe Sofia Z pumps. My feet are "so spoiled" with needing cushy footbeds that I am now unable to wear other high heels.
What shoe must every woman have in her closet? Black and nude peep-toe pumps and black and nude closed-toe pumps.
Which trends do you hope to never see again? Harem pants. Neon. Colored hair strands.
Any New Year's Resolutions? As an organization, our goal in 2015 is to donate a portion of our proceeds to breast cancer research and diabetes charities at least twice a year.
Which designer do you admire the most? Valentino. His iconic designs integrate classic elegance with subtle edginess to make every design a statement piece.
What is your favorite part of your job? Creating high-fashion styling with engineered comfort that fulfills a woman's needs.
If you weren't designing shoes, what would you be doing? I would be designing other accessories such as practical fashion-forward handbags and a line of very unique jewelry that can be worn from day to night.