Off The Beaten Track (OTBT), a leading women's travel-inspired fashion brand and a division of Consolidated Shoe Company, announced that Malynda Raker as the winner of its first-ever shoe design competition.
A junior Fashion Merchandising student at Kent State University, Raker submitted her original design that features a Velcro closure on every strap to make it fully adjustable and accessible for every woman. Raker's comfort-driven concept is paired with OTBT's fan-favorite contoured footbed construction offering all-day comfort.
"This desire for comfort as well as fashion fits perfectly with OTBT's mission of making comfortable shoes for the adventurous woman," states Raker. "These are a perfect shoe for the mom who has to run after her child, as well as a college student (like myself) who has to walk to every destination, and anywhere in between."
As the competition winner, Raker receives a $500 cash prize and the opportunity to collaborate with OTBT brand designers on her unique shoe for inclusion in the Spring/Summer '18 OTBT line.
"Design can be art with great aesthetic, but great design is often simple or practical, and that's what makes it complicated," states Todd Partridge, Consolidated Shoe Company's chief design officer. "Malynda's design is a good example of meeting those challenges," he adds.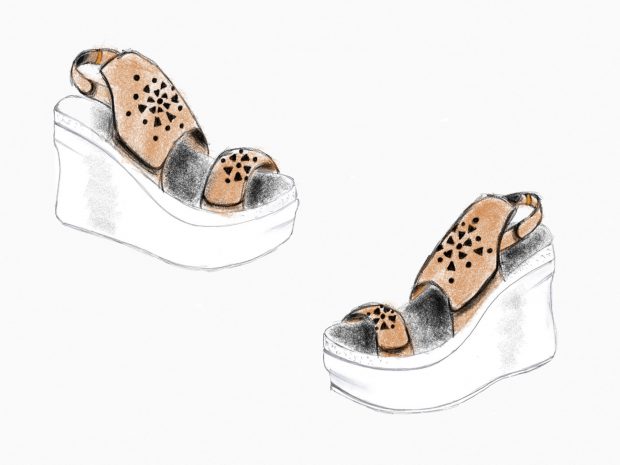 For more information on Raker's inspiration and design, visit otbtshoes.com/pages/competition.