Recovery footwear maker OOFOS has a mission to make fitness enthusiasts people feel better post activity, and that effort extends to its Project Pink cause, which sees 3 percent of every pair sold on oofos.com go directly towards the Dana-Farber Breast Cancer Research team to support new medical breakthroughs. To date, the company has donated more than $130,000 to breast cancer research. 
Project Pink is "the cause that chose us," the brand states. OOFOS' first employee, Duncan Finigan, was diagnosed with Stage 4 metastatic breast cancer in November 2014, just a few years into the launch of the brand. Sadly, on May 26, 2019, Duncan passed away after a courageous fight. But her legacy lives on through Project Pink. Click here to watch a short video of Duncan's story and Project Pink. 
Many brands focus on breast cancer awareness during the month of October, often referred to as "Pink-tober," but for OOFOS, breast cancer research is a focus 365-days a year.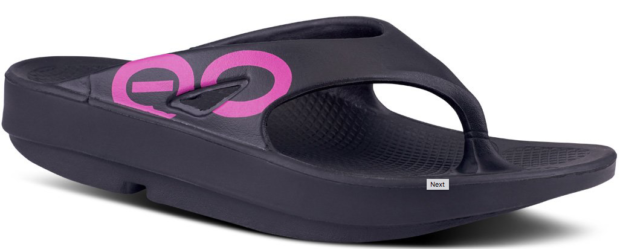 OOriginal Sport Project Pink sandal ($59.95 retail).