Okabashi has earned the U.S. Department of Agriculture (USDA) Certified Biobased Product label for its use of a soy-based plasticizer on a number of its styles, including the Cross Strap, Surf, Gardenia, Venice and Eurosport.
The USDA Biobased Product label communicates a product's biobased content, which is the portion of a product that comes from a renewable source, such as plant, animal, marine or forestry feedstocks. Biobased products, through petroleum displacement, have played an increasingly important role in reducing greenhouse gas emissions.
Founded in 1984, Okabashi is a family owned and operated, American-made shoe company with a focus on foot health as well as a better environment. The company's Buford, GA, factory is a near-zero waste facility using plant-based materials that are 100-percent recyclable. Since its founding, Okabashi has sold more than 35 million pairs of shoes.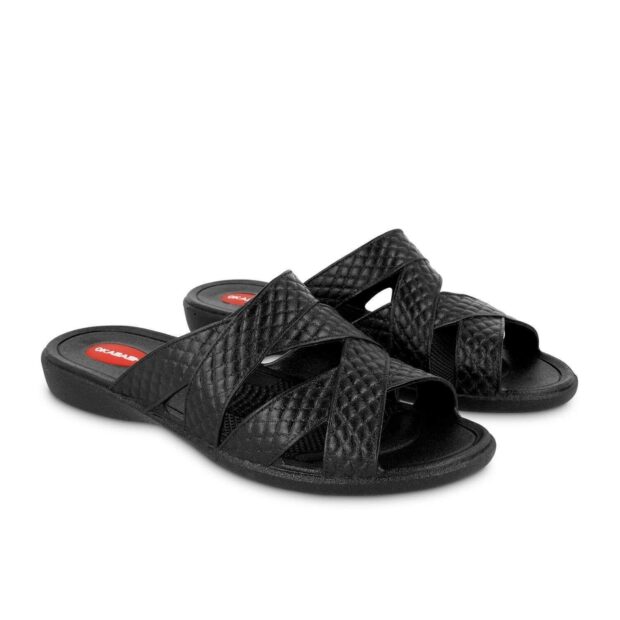 Green-friendly approved: Obkabashi's Cross Strap women's style.