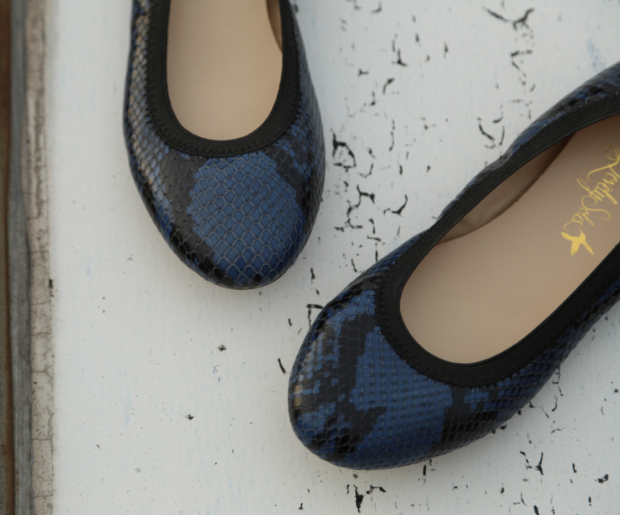 As the old saw goes, when one door closes, another opens. That's what Vanessa L. Seide and Rachel Traylor Gratale realized when they were laid off from Nine West when the company was downsizing and eliminating positions in 2010. Neither was ready to leave the shoe world behind so the long-time co-workers decided to team up and launch their own line. Thus in 2013, Very Lovely Soles was born. Combining classic ballet flat silhouettes with luxe materials and seasonal colors, the pair says they eschew trends in favor of "what feels right for our clients."
Describe the typical Very Lovely Soles customer.
Both: A woman that's timeless, effortless, classy and chic.
What are your key trends for Spring '15?
Both: Pops of orange hues, cork and exotic snakeskin.
What is your first shoe memory?
Vanessa: I remember it was back to school and I had to be 6 or 7 and was able to pick my own first pair. I remember walking into the department store and thinking this was a better version of a candy store.
Rachel: I got these really cool lace-up sandals that my brother's friend gave me. She was older than me and I remember thinking I've just hit the cool status with the upper classmen.
Which celebrities or famous people would you love to see in one of your designs?
Both: Olivia Palermo, Jennifer Aniston, Blake Lively.
Where do you like the shop?
Vanessa: My Very Lovely Soles! But we are a flat line and it is winter in New York so I currently cannot stop wearing my Aquatalia riding boots.
Rachel: My Very Lovely Soles, of course, and right now my Very Volatile western booties.
Which trends do you hope to never see again?
Both: Socks with sandals.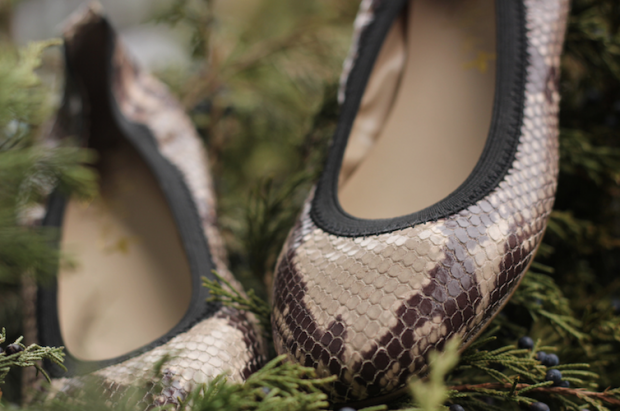 Which designer do you admire the most?
Vanessa: Oscar de la Renta. Whenever I see his designs it just makes me want to dress up or have an event to go to. His pieces were works of art.
Rachel: I love Diane von Furstenberg who is so classic and feminine and Giuseppe Zanotti who understands the balance of being edgy, casual and sexy.
What is your favorite part of your job?
Both: The freedom to design what we like for the customer and not be so worried about all of the red tape politics that go into designing for a corporation.
If you weren't designing shoes, what would you be doing?
Vanessa: Definitely something to do with events or party planning.
Rachel: Maybe making recipes or cake designs in the kitchen or taking on interior design. Or going with another passion of mine: volunteering.