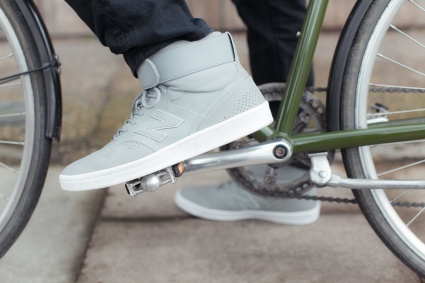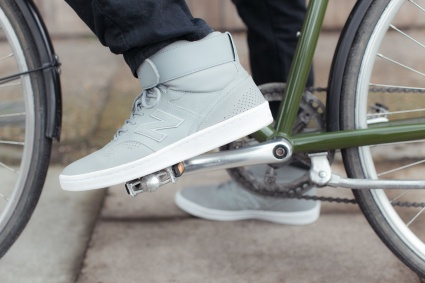 New Balance's Lifestyle Design Studio in Tokyo has come up with a collection of three new sneaker silhouettes that function as urban cycling shoes. And what better way to glean inspiration than to team up with Tokyobike?
Shugo Moritani, design manager for the collection, states that "working with Tokyobike elevated the C-Series concept, while also delivering a clear message to the consumer about style." This style message is delivered in the sleek urban style, the yellow and navy colorways (which Tokyobike has incorporated into Limited Edition Classic Sports bicycles) and innovative biker-friendly technology features in the shoes.
Models include the CM600C, CT700C and 996C. Offering such features as reflective laces, high-density rubber outsoles on the forefoot, a tongue pocket for tucking laces and an ankle strap for holding down long pants, the different models in the collection cater to bike riders' specific needs. The designs across the collection are minimal and can transition from commute to office to a night out on the town.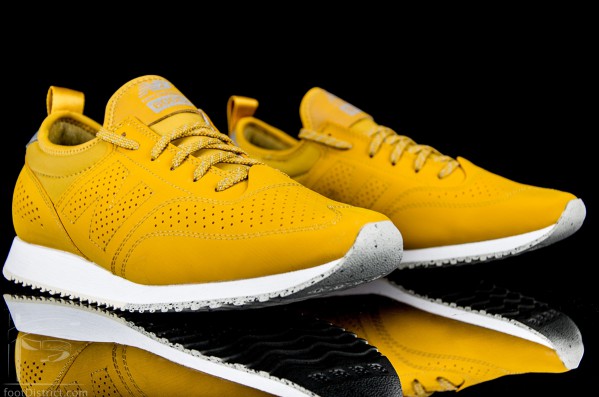 Moritani states that collection is aimed at those who value simplicity and offers "a simple, yet sophisticated footwear style that is functional for the metropolitan consumer."
The C-Series will be available on www.newbalance.com and select New Balance retailers beginning February 1.